4 Online Product Conferences You Must Attend in May-June 2020

Any other year this time product people, growth marketers and SaaS folks would be heading to various conferences to learn the latest trends, dust off their skills, and – probably most importantly – network with other people from the industry. COVID-19 has obviously crushed our hopes for participating in in-person events – but luckily, the industry quickly regrouped and is offering an impressive selection of great conferences, summits, and bootcamps online! Since we're all craving human connection more than ever – these events will at least partly compensate for the lack of in-person meetups this spring. 
See the best places to learn and network for product people in May and June 2020! 

If you're a product marketer/ manager/owner and want to drive the growth of your business through your product – Product Drive by Userpilot is for you!
You will learn the latest trends in Product Ops, Analytics, Growth, Leadership & Management from 20+ thought leaders hailing from such companies as Google, PayPal, Atlassian, Hotjar etc. 
Learn the magic sauce all fast-growing companies use to fuel their growth, how to run a successful product team of…one (in a startup), a fail-safe framework for launching successful products, how to do product management ethically and many, many more exciting topics! 
It's a great opportunity to meet and network with like-minded people (albeit online) in the product space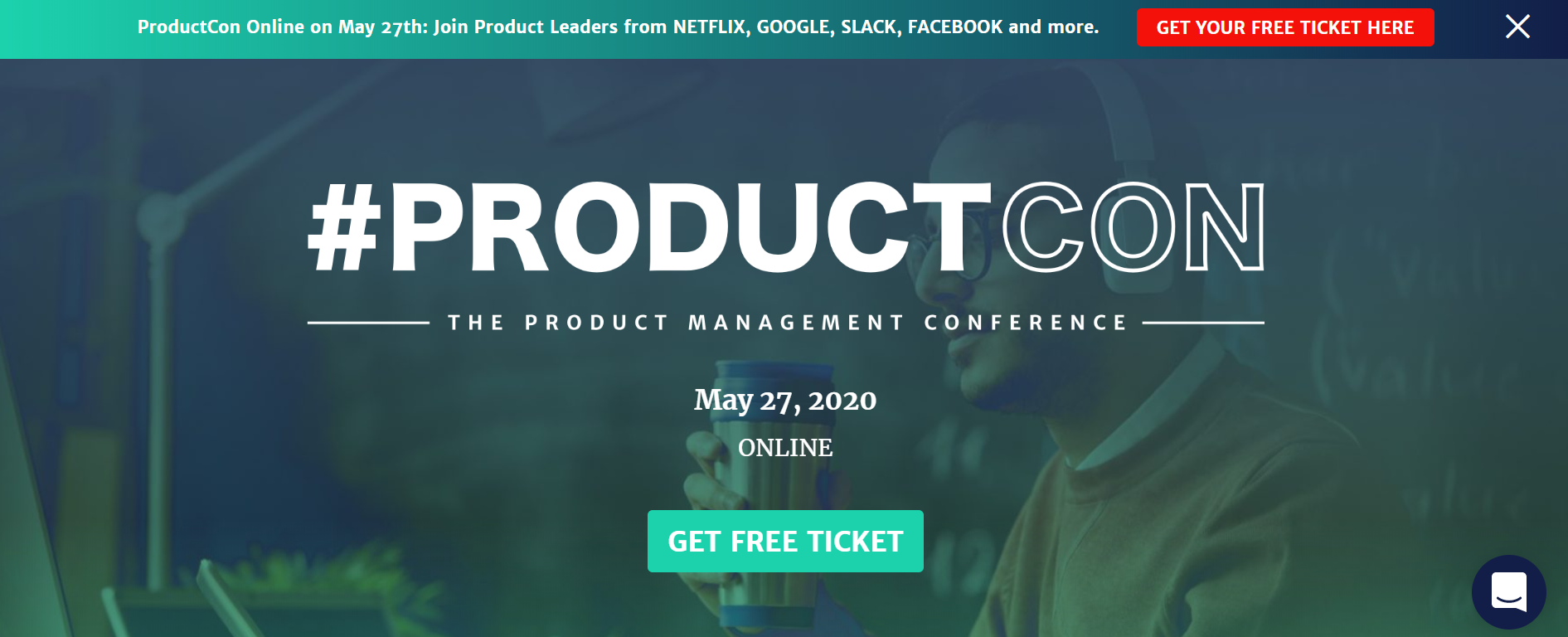 Product School is bringing you one of the largest product management conference series in the world – this time online. Learn best practices behind the most successful products from top PMs! Find out the latest trends in AI, VR, IoT and Blockchain. And – probably most importantly these days – network with all the sponsor companies interested in recruiting PMs.
Ready to uplevel your product skills, network with Product School community, all while having a great time – online and for free?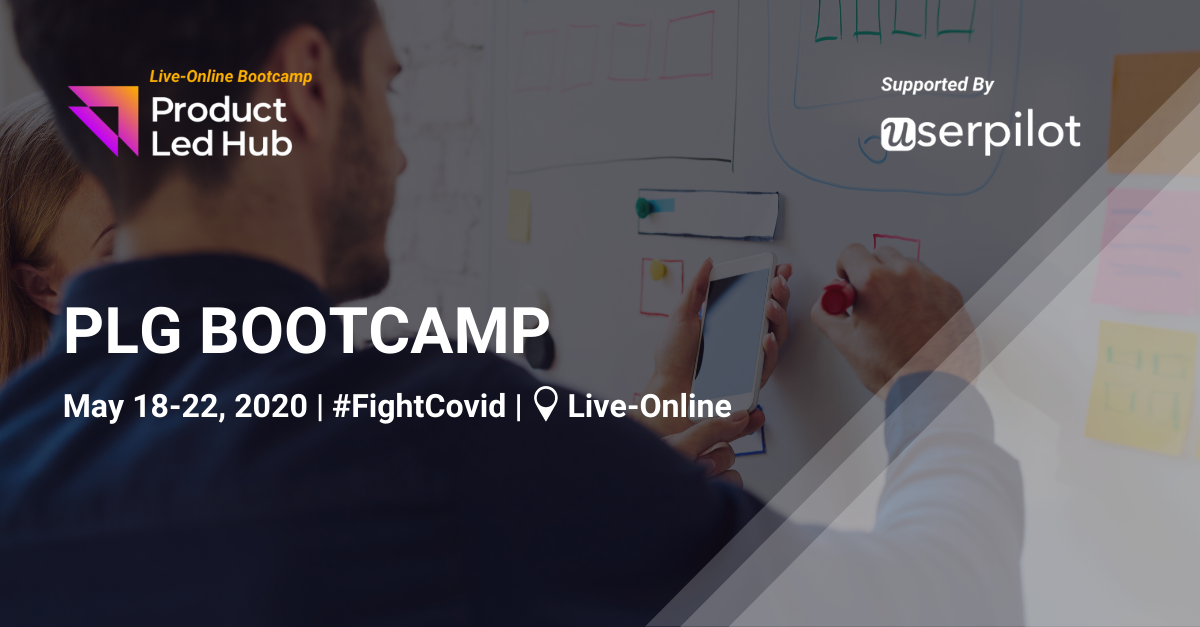 Product-Led Hub's Academy #FightCovid initiative kicking off on May 18. The academy will deliver a 5 days long intensive live-online PLG bootcamp on May 18-22 and feature world-class instructors alongside its core training team. 
The bootcamp will educate the SaaS community on all aspects around PLG and share best practices evangelizing a remote culture. The PLG Bootcamp strives to contribute against the pandemic and ticket's revenue will be donated to the COVID-19 Solidarity Response Fund.
Bootcampers will have the opportunity to participate in 16+ training sessions with unique assessments and engage with established SaaS leaders.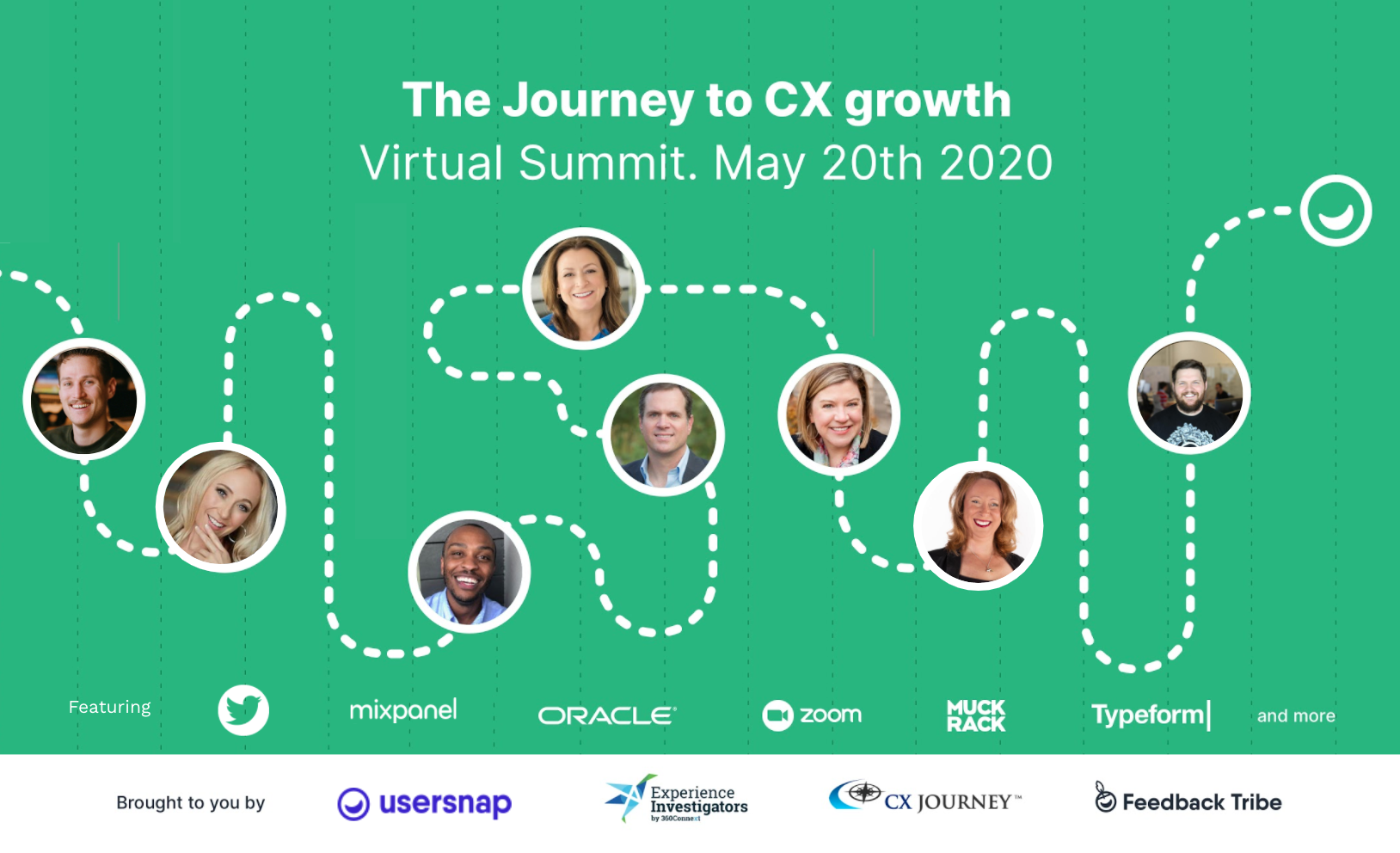 Wanna hear Success Stories of Scaling CX and Qualitative Feedback? This virtual summit is for you! Join other customer service and customer experience professionals who want to scale their company's growth with the customer's voice in mind.
Usersnap brought more than 40 thought leaders and industry experts from companies like Adobe, Slack, Zoom, Oracle, Mixpanel, etc to share their success stories on how they unlocked growth by internalizing the customer's voice.
Through this event you will gain insights into strategies, processes, expert hacks, and results. This virtual summit is to train your CX-muscle during lock-down. Replays only with a ticket after registration.