[CASE STUDY] How Getcraft saved weeks of dev time, and doubled their user activation rate with Segment and Userpilot (with zero coding)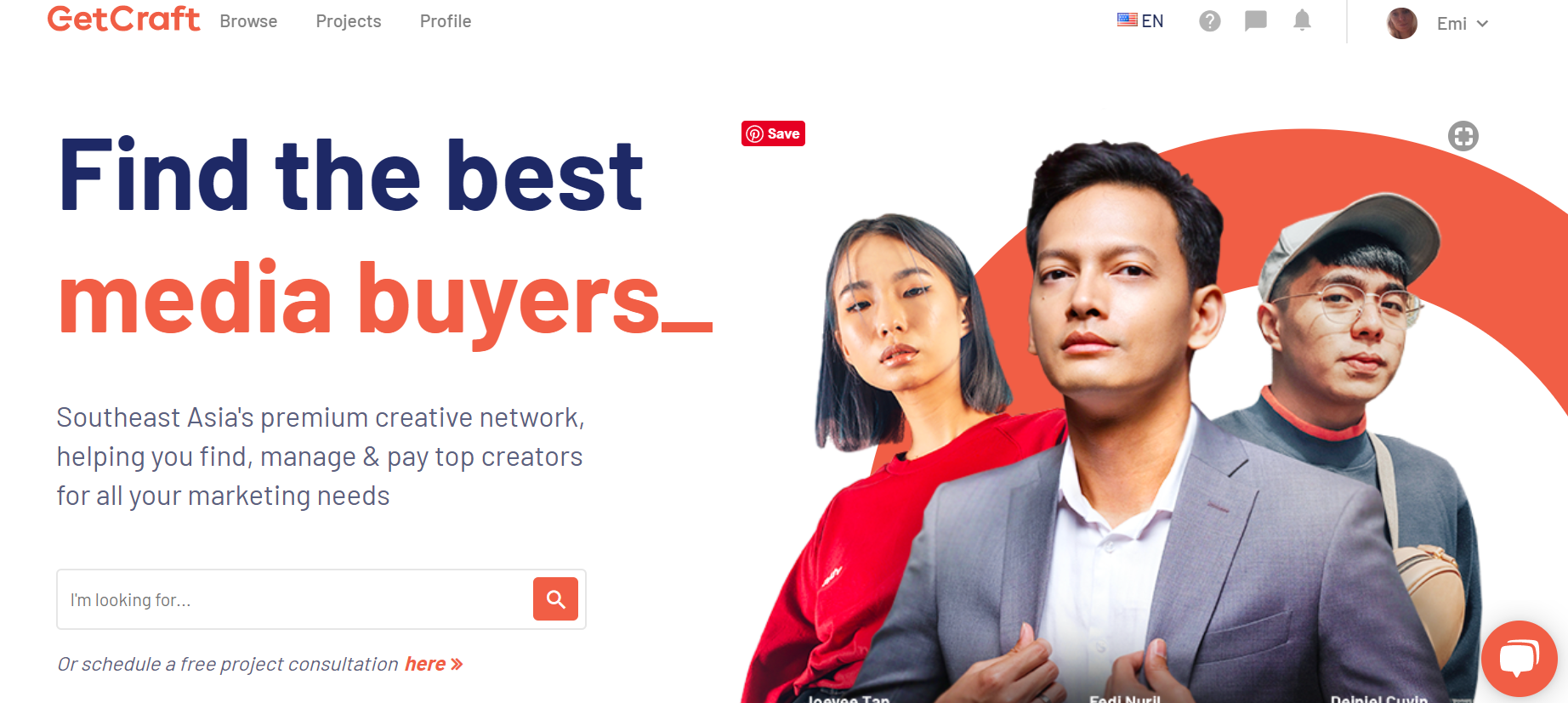 Have you ever stopped using a product you've signed up for because you didn't know how to complete your profile and what to do next?
GetCraft, a premium creative network connecting freelance creatives with people looking for their services in South-East Asia, was running into that problem quite often.
A user would sign-up, and then – trip themselves up while filling in the product – and either write to support for help or never come back.
With limited development resources (we all know how hard it is to hire good developers…) GetCraft found themselves struggling to resolve this problem.
Fortunately, the product team stumbled upon Userpilot – which allowed them to build the onboarding without engaging the development team – with literally zero code required.
Result? More than doubling the user activation rate.
See how GetCraft team achieved that and how you can do it too.
The Challenge: GetCraft had the same problem as a lot of marketplaces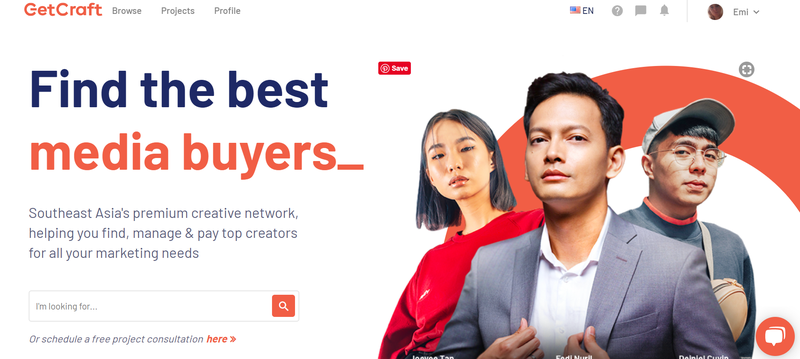 'GetCraft is like a high-end Fiverr for creatives' – Pramirtha Sudirman, a product manager in GetCraft explains. The platform is a marketplace for content, PR and design talent.
It was intended to make the connection easier, but…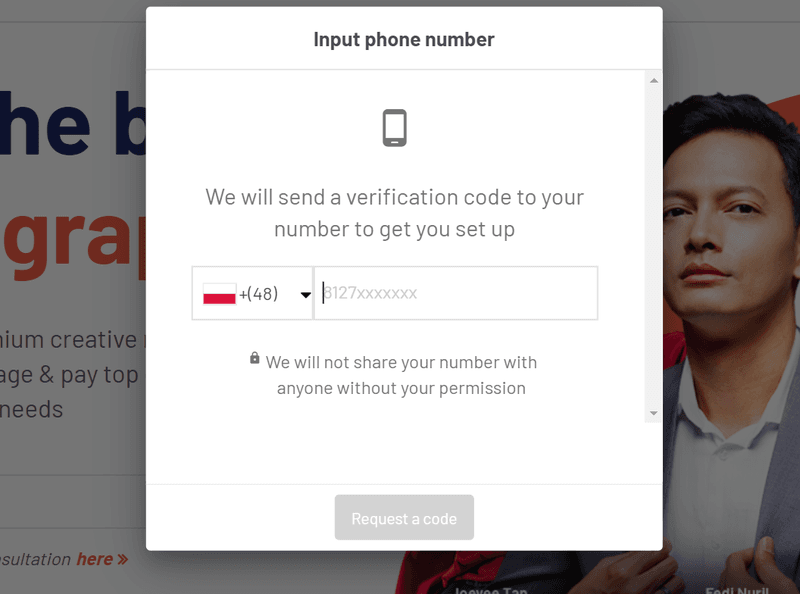 The registration process was actually putting a lot of potential users off. You couldn't exactly call it frictionless – it requires phone number verification and multi-step profile completion. This posed a problem to a lot of new signups. As a result – only about 20% of the users who registered ended up completing their profiles.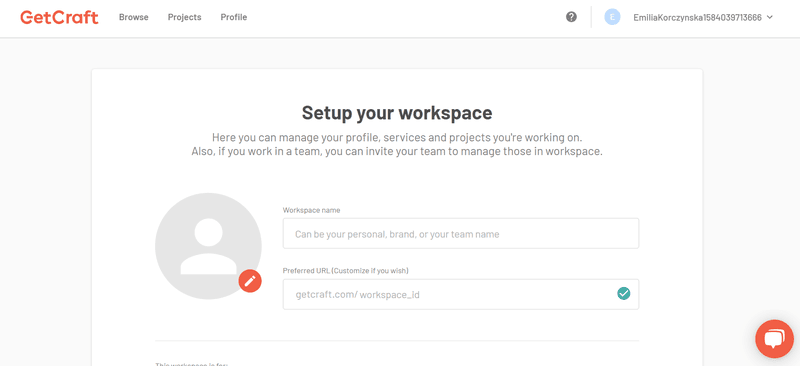 This changed once GetCraft decided to focus on their onboarding – to help the users complete their profiles successfully at scale, and to reduce the volume of support requests.
'Segment and Userpilot speak the same language' – building in-app experiences without a single line of code
Product adoption school:
But GetCraft had a clear criterion when choosing their user onboarding tool – it had to involve the development team as little as possible.
Since GetCraft was already using Segment – a customer data platform collecting user events from web and mobile apps – and unifying customer's touchpoints across all platforms and channels – and Userpilot has an integration with it – the decision was a no-brainer for GetCraft.
"This allowed us to pull traits from Segment directly to Userpilot and use them as properties [event triggers] there."
So – the only thing that GetCraft was required to do development-wise – was to Drop in a small snippet of code (the "App Token") from Userpilot into their Segment Settings UI.
And then – all the in-app events were automatically imported to Userpilot – and GetCraft was able to start building UX elements and 100% customizable in-app experiences in a visual builder – without a single line of code! This saved GetCraft not hours but weeks of development time.

How GetCraft boosted their activation and reduced support requests with onboarding
Using Segment Customer Data Platform to track their users' behaviour, and Heat to check where most of the drop-offs happen in the onboarding – GetCraft realised most users really struggle with creating and completing their profiles.
After identifying the problem, GetCraft started looking for code-free solutions to provide more descriptive support outside of the placeholders in the text fields – realising those alone didn't really help.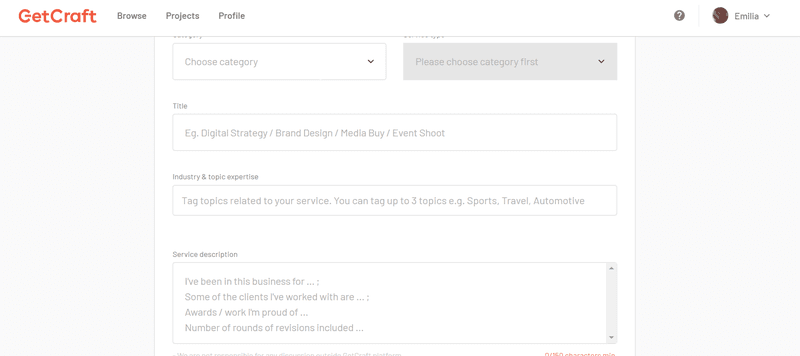 GetCraft decided to offer more contextual help with the profile set up by offering:
a welcome screen highlighting the main features of the app
an interactive walkthrough and tooltips on how to complete different fields of the profile
a checklist of how many steps there were left
hotspots to highlight important elements in the complex navigation e.g. settings for updating the user-profile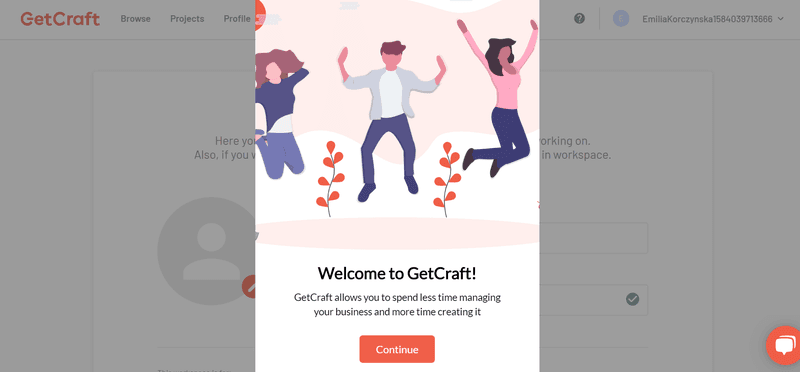 The Results – more than double profile completion rate
The two experiences that GetCraft run to help their new users complete their profiles had 93% and 98% engagement rates, and 72 and 98 (!) % goal completion respectively.

This translated into more than doubling of profile completion rates – from 20 to over 40%.
The interactive walkthrough especially helped GetCraft change their user behaviour – now they understand that they need to not only fill in their profile after registration, but also upload their portfolio to appear in GetCraft's search results. This results, again, in a higher completion rate and a higher success rate for the user.
This is also reflected in the declining number of enquiries to the support team – from roughly 20 enquiries about the onboarding time to roughly 0 now.
The Bottom Line
Good onboarding can not only help boost activation and adoption but also reduce the load of customer service requests – sometimes quite dramatically. And your development resources now don't need to be the reason why you have to give up on the higher adoption rate – so try Userpilot now for free!