In-App Guides 101: How to Activate your Users Without Boring Them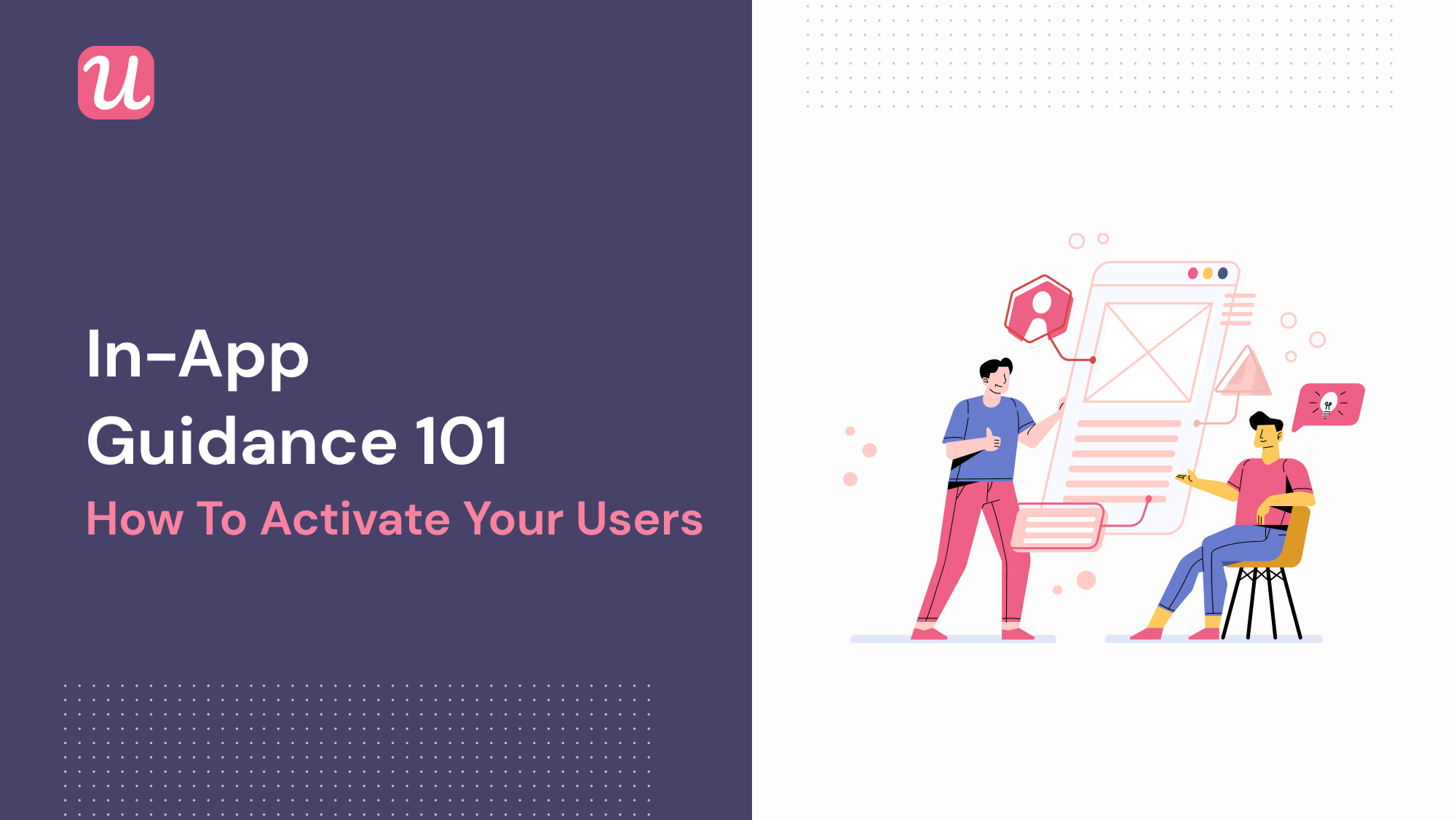 In-app guidance is a fancy way of describing the elements of user onboarding that happens within your product.
Every aspect of your product's onboarding should be aimed at achieving one thing: Activating your users.
That's the end goal for SaaS companies.
If you're currently struggling to activate users, then you're at the right place. Let's improve your in-app guides!
To start, most in-app guidance takes one of two forms. Either it'll be a product tour, or it'll be an interactive walkthrough.
Both of these can help guide your users towards activation. However, in this article, I'm going to argue that interactive walkthroughs are far more effective when it comes to an in-app guidance prompt and creating a better user onboarding experience.
We'll go over some examples further down, then I'll show how you can use Userpilot to easily create effective in-app guides for your users.
Ready to get started? Let's dive in.
What are in-app guides in SaaS?
An in-app guidance prompt offers support to your users using short messages that drive user engagement within your product and lead to product adoption.
There are multiple types of in-app messages that you can combine to offer guidance inside your software but the key to a successful end result relies on whether your messages are actually helping customers experience value or not. That is what good in-app marketing guidance is all about.
Why product tours don't offer a proper in-app guidance prompt
Let's start by clarifying exactly what a product tour is and its role during the user onboarding process.
As the name suggests, a product tour shows a sequence of messages to new users around the various features of your product so that they know where to find them once they get up and running.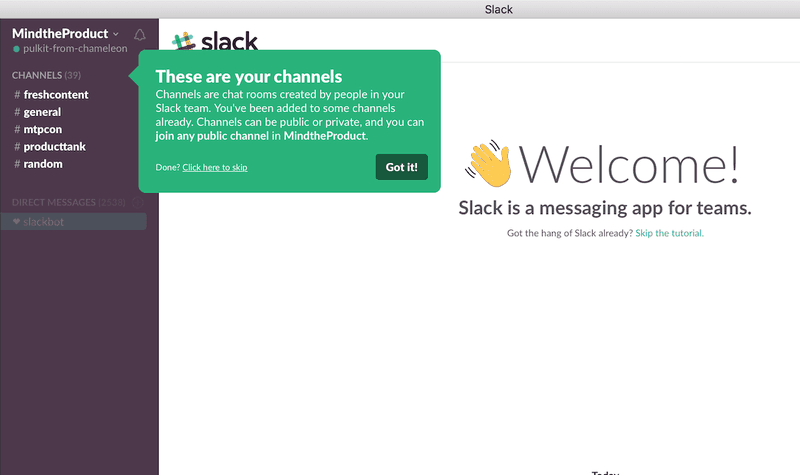 But do end users actually need to see all the features at once? And how much will they actually remember after a tour like that?
Once the product tour is over, end users are essentially left on their own with no in-app support messages.
And there's where the problem lies.
Product tours have a number of issues that impact the user experience and provide lackluster in-app guidance to be able to consider them an efficient solution of in-app guides for digital adoption of a product.
They are boring
They 'frontload' information – instead of 'teaching by doing'
They only touch the surface
They don't drive users on the path to product adoption
They are not contextual to the user journey
They are not personalized to the user's needs
That's why fewer SaaS companies are starting to include product tours as part of their onboarding. In fact, we found that less than a third used a product tour.
Product tours are boring
That first interaction a user has with your product is really important. This is the moment when customers are most excited about using your software. You need to maintain that level of enthusiasm with good user onboarding.
A long-drawn-out product tour is likely going to do the exact opposite.
Customers want to get started as soon as possible. They want to start experiencing and see what they can create using your software. That's why we recommend driving users to your product's Aha! Moment as soon as you can.
A product tour simply adds more friction and increases the time-to-value. You're asking excited new customers to sit through a product tour before they can actually use your product.
No one would remember each functionality on offer, since not all are relevant to each user.
Your product probably caters to multiple use cases and types of customers and you need to support them in real-time and guide them to engage with your product when they need help, not when it's more convenient for you.
They 'frontload' information
There's an important aspect of psychology involved with UX and onboarding called cognitive load. This refers to the amount of information given to a user. It's like giving the customer multiple tasks to perform at once without proper guides to assure successful completion.
The more you can do to reduce cognitive load, the better customer experience you'll provide.
One issue with product tours is that they 'frontload' all the information. In other words, they provide the customer with everything about the product right at the start – whether the user actually needs it or not. This drastically increases the cognitive load and it's not a great way to kick off user onboarding if you are looking to drive product adoption.
The result of this is that an in-app floating prompt or a docked prompt will actually confuse your users even more, and may cause them to switch off completely and churn. You need to show users what's relevant to them at the right time, and avoid overloading them with information.
Product tours only touch the surface
If you have a particularly comprehensive product, then you should realize that it's practically impossible to explain each feature to all users with one product tour.
Most product tours only touch the surface level of a product. They don't provide the detail needed for the user to truly understand what to do and why they should do it.
As a result, users may finish the product tour or even skip it and then be left wondering what to do next. If anything, they'll need more guidance to help them understand how your product helps them.
They don't drive users on the path to product adoption
Product tours are a show and tell kind of approach. They don't drive user engagement which leads to poor user adoption and ultimately increases churn as the customer doesn't get to see your product as a solution to their problem.
It makes no sense to show the user how to use an advanced feature before they even started engaging with the basic ones.
For example, would you show a user how to A/B test email titles before they learned how to set up and send an email campaign in your email marketing automation software? Probably not.
When it comes to driving adoption, you should focus on improving user engagement with only the features that get them to experience the value of your SaaS product, and guides them in a progressive way, not all at once.
Product tours are not contextual to the user journey
Contextual user onboarding is the best way to drive adoption to your software product using in-app guides, as it's relevant for the user and offers help and guidance when the user needs it, in real-time.
Long product tours that show a bunch of messages to describe each feature one by one, no matter where the user is in the journey, are irrelevant for customer success.
They are not personalized to the user's needs
If you want to drive customer success, your user onboarding needs to be personalized to each user's needs. Your in-app messages need to offer support and be customized for each specific user segment.
It's hard to do that with a product tour unless you start building multiple variations. But is it worth it?
Create more granular walkthrough guides can make a huge difference to the digital adoption process.
Why interactive walkthroughs are more effective for in-app guidance
If product tours are so ineffective, what's the alternative?
Well, an increasing number of SaaS companies are using interactive walkthroughs to provide in-app guidance and support to new users.
An interactive walkthrough is similar to a product tour, but with one key difference.
While product tours are passive, the walkthroughs require action from the user, making them that much more effective as a user onboarding process.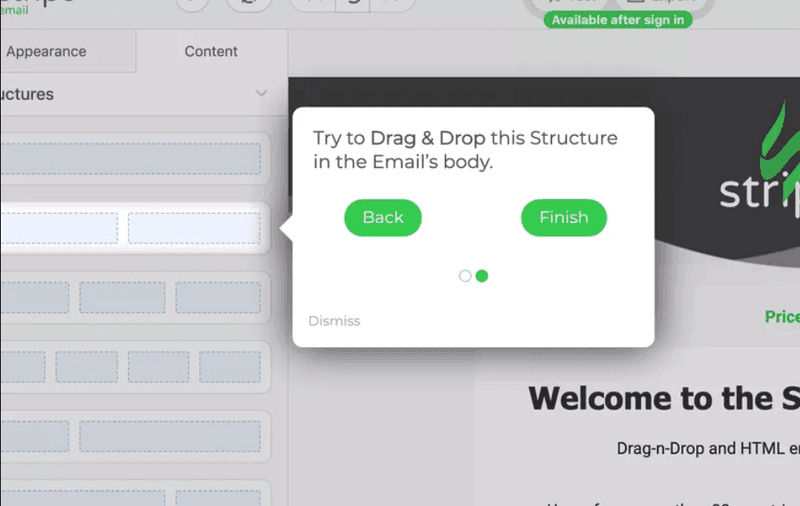 And with only a quarter of SaaS companies using interactive in-app walkthroughs at the moment, it presents a great opportunity to one-up your competitors, improve your onboarding process, and provide training without developing comprehensive training webinars.
The key to getting it right is to keep it granular and create multiple guides on each page inside your product. These guide the users to learn how to engage with a specific part of the product step by step. There's no limit to how many you should create as long as they are relevant to the user.
Plus, you don't need a special software platform to start building them, you can use almost any product tour software.
Reason #1: Interactive walkthroughs help users learn by doing
If I explained how to ride a bike, do you think you could suddenly do it? Of course not. The only way to learn is by doing it for yourself.
The same can be said for software products.
In fact, it's been well-documented that people learn better if they learn by doing.
That's what makes interactive in-app walkthroughs so effective. They encourage users to actually use the software as part of their user onboarding.
Actually carrying out the actions required helps users grasp your product quicker, and increases user adoption.
Reason #2: Interactive walkthroughs increase user engagement
Product tours are boring because they essentially force a user to sit and watch a video or click through a floating prompt or a series of tooltips.
Interactive walkthroughs are far more engaging because the user has to act. They have to click certain buttons, or enter text, to proceed. They are not shown step 4 before they completed steps 1, 2, and 3.
As a result, they're engaged from the very first moment they sign in. This means they're far more likely to see prompts through to the end, and thus are far more likely to be activated and experience what your solution offers.
Reason #3: Interactive walkthroughs provide value upfront
As I mentioned earlier, it's important to provide as much value as possible as quickly as possible. You want to drive users to perform actions that show them the value of your product for them (the key activation points) – and experience the Aha! Moment.
An interactive walkthrough helps as it actually provides value upfront because users are actually using the product.
You're encouraging them to take their first steps with the product right away, while they're most motivated to do so creating a great experience for the user.
Proof that interactive walkthroughs are more effective than product tours
Take a look at this data from one of our customers: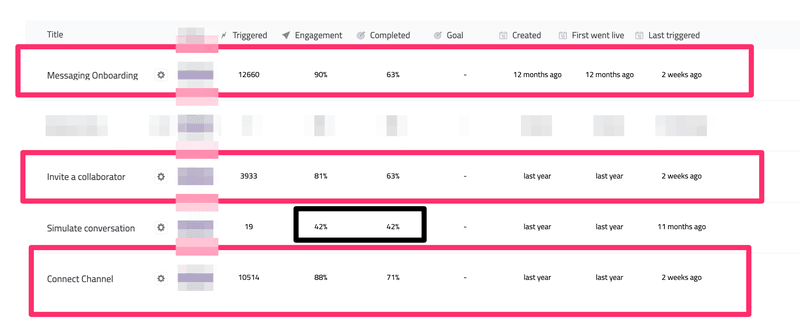 The black rectangle is highlighting a product tour. Less than half of the users who were shown the product tour went on to complete it.
The red rectangles are showing you the interactive walkthroughs. The difference here is clear.
With in-app guidance messages, roughly two-thirds of users continue to the end and engage with your software in a way that they understand the value.
That means interactive walkthroughs are far more effective when it comes to onboarding your customers.
Real-world examples of great in-app guides
It's all well and good talking about how great in-app guidance can be, but I will illustrate my point with real-world examples.
Platformly
Platformly is a marketing automation tool. The wide range of features could be overwhelming to new users, and so Platformly added in-app guidance with Userpilot.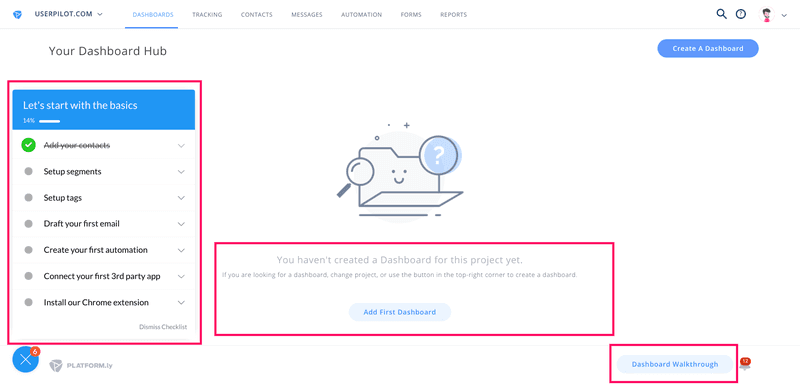 As well as providing users with a checklist and utilizing the empty states, Platformly offers an interactive walkthrough to help users get started.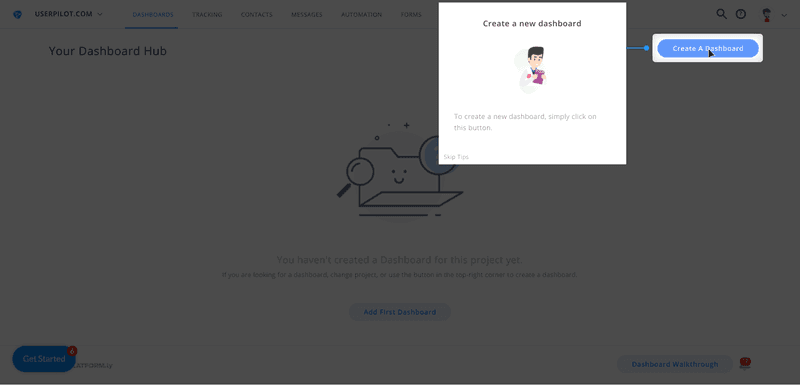 Rather than simply showing users how to build a dashboard, it walks them through it step-by-step.
These interactive walkthroughs exist for each of Platformly's main features, accessible at any time.
This led to completion rates of over 40%, which is exceptional for a complex SaaS product.
You can learn more about Plaformly's onboarding here.
Twilio
T
Twilio is a cloud communications platform for making calls and sending SMS messages.
The onboarding flow starts by asking various questions to ascertain each user's use case.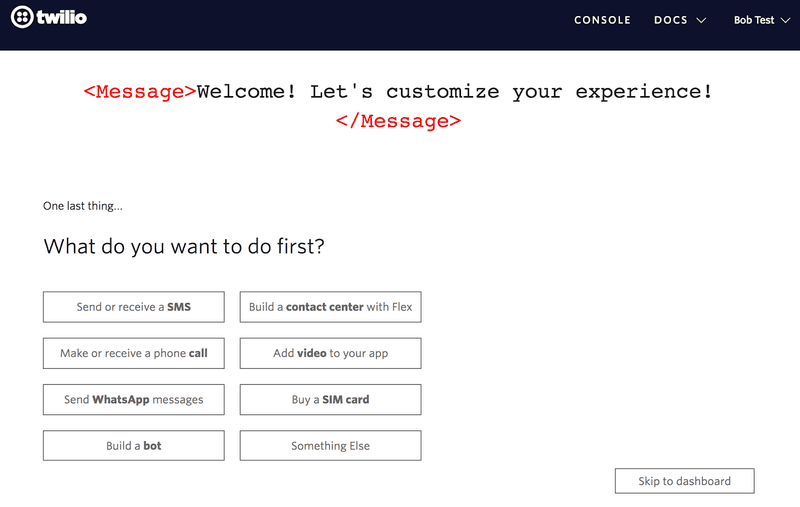 After that, users are shown an interactive walkthrough that guides users towards activation.
The walkthrough is tailored to the use case determined by the introductory questions so that users will instantly get access to relevant information.
Twilio uses tooltips to point users towards relevant features and actions they need to carry out.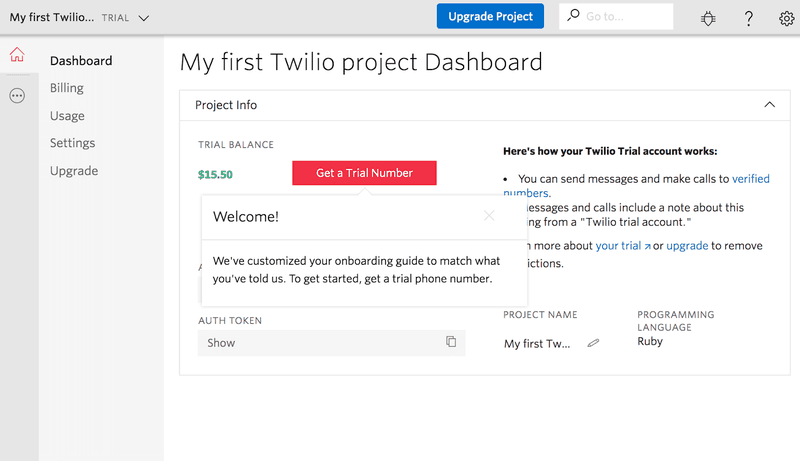 By the end of the first interactive walkthrough, users will have a dedicated phone number to use with the app.
Twilio then takes things further by introducing the next interactive walkthrough, again based on the individual's use case.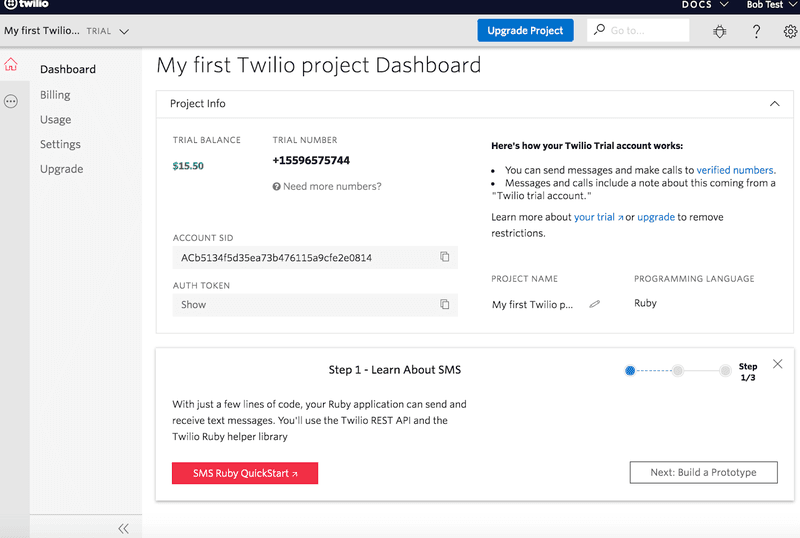 By letting users learn by doing, Twilio ensures users get started on the right foot.
Hootsuite
Hootsuite is a social media management tool. It offers a few different "wise guides". These are essentially interactive walkthroughs, targeted around key features such as "adding a social network".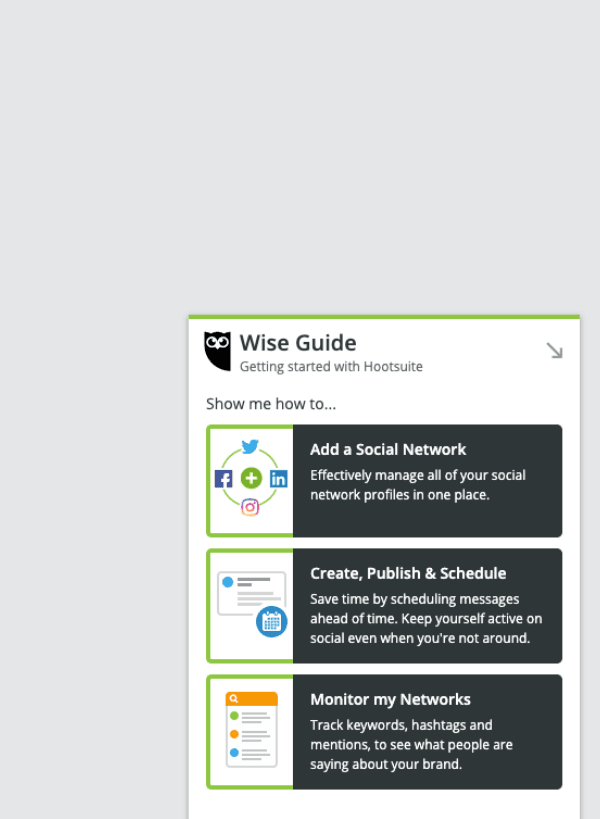 Users can then choose which guides they want to engage with, based on what they're trying to achieve.
The walkthroughs then guide users, encouraging them to use the product in a natural way.
For example, rather than providing a direct link to the relevant page, Hootsuite shows them how to navigate to it using the menu.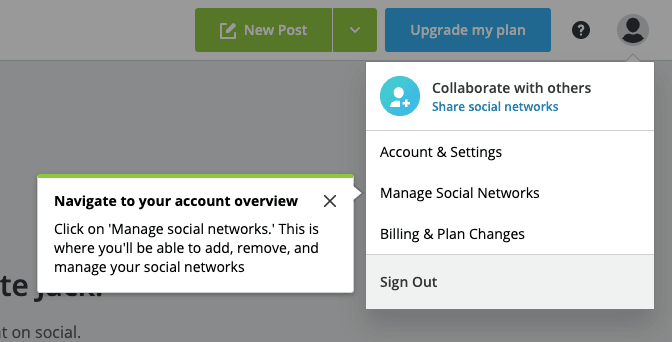 This prepares them for future use of the product.
This is a great example of how in-app guidance can start delivering value to users right away.
Grammarly
Grammarly is a grammar-checking tool.
Once users signed up and installed the Chrome extension, they are shown the demo document. This document provides in-app guidance and is (purposefully) full of errors and typos.
Why? So new users can use Grammarly to correct it.
This way, users learn by doing.
It's a really clever way of building an activation walkthrough, resulting in users who are ready to start using the product right away.
Humanity
The tool is designed to help business owners and managers keep track of their employee's schedules.
Humanity only works as a product if users add their employees to it.
That's where in-app guidance comes in.
It guides managers towards getting their accounts set up, screen by screen.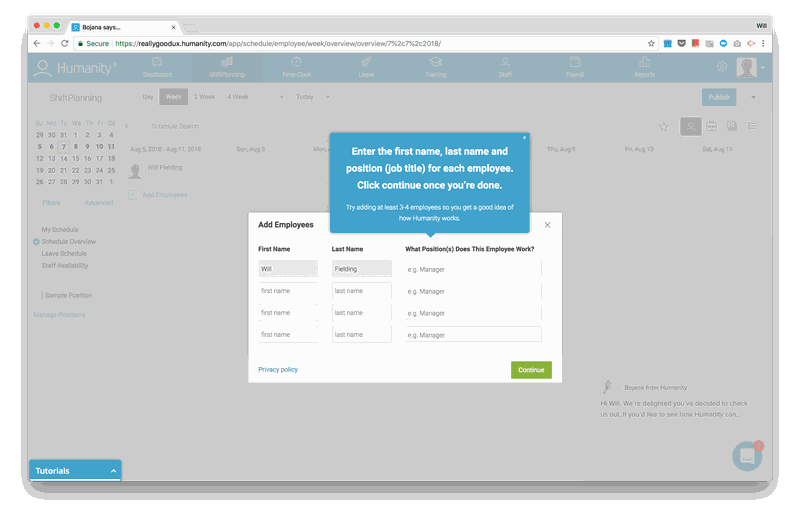 It shows managers how to add employees and set up their shifts.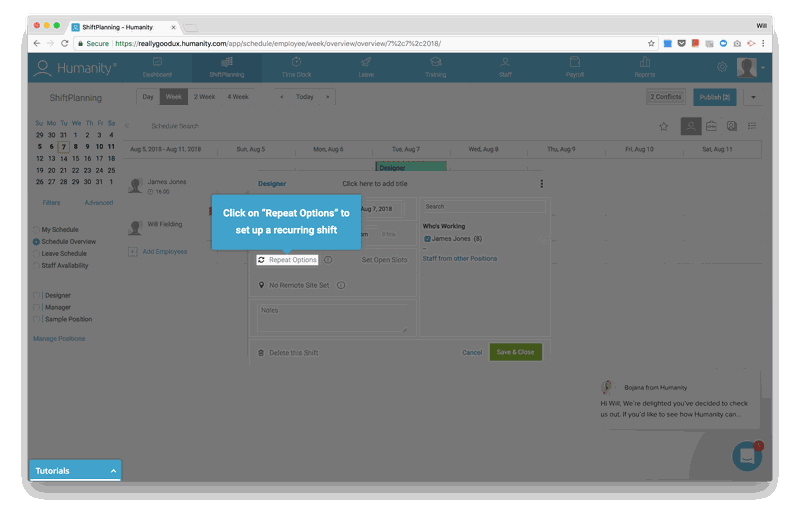 But more importantly, it forces the user to actually do it for themselves.
Learn More About Creating In-App Guidance with Userpilot
Hopefully, you now have an idea of what you can achieve with the in-app guidance feature.
Now let's look at how you can use tools like Userpilot to easily create interactive walkthroughs for your web app.
Create an in-app new experience
In Userpilot, to build in-app guides you need to first create a new flow.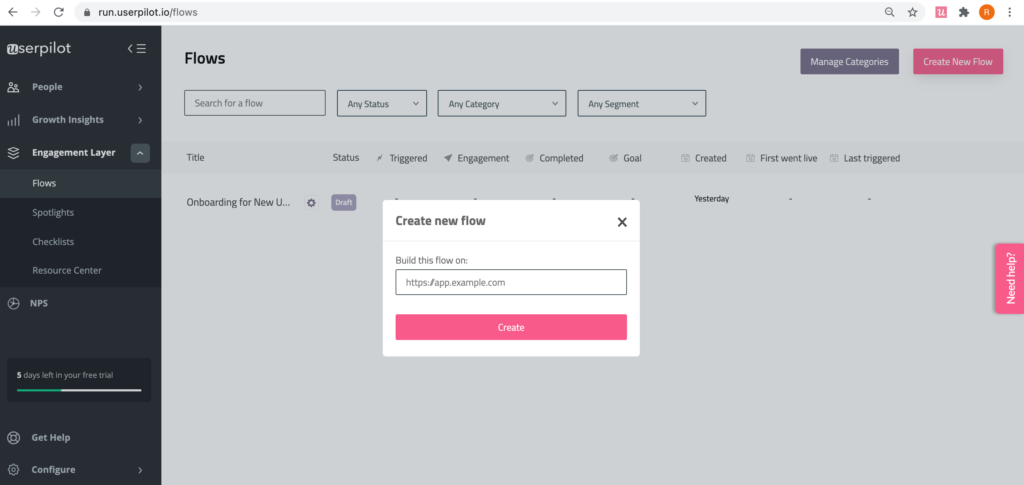 Then choose your first step. Most interactive walkthroughs use a combination of tooltips and driven actions.
Driven actions are unique to Userpilot, and are what turn a product tour into an interactive walkthrough that is tailored to the user's experience. That means you don't have to think how to manage prompts permission or build custom permissions for new prompts – and can instead building experiences that drive adoption.
You can choose from different options, depending on what you want your user to do. You can have them click, hover, or drag and drop with a floating prompt or a docked prompt.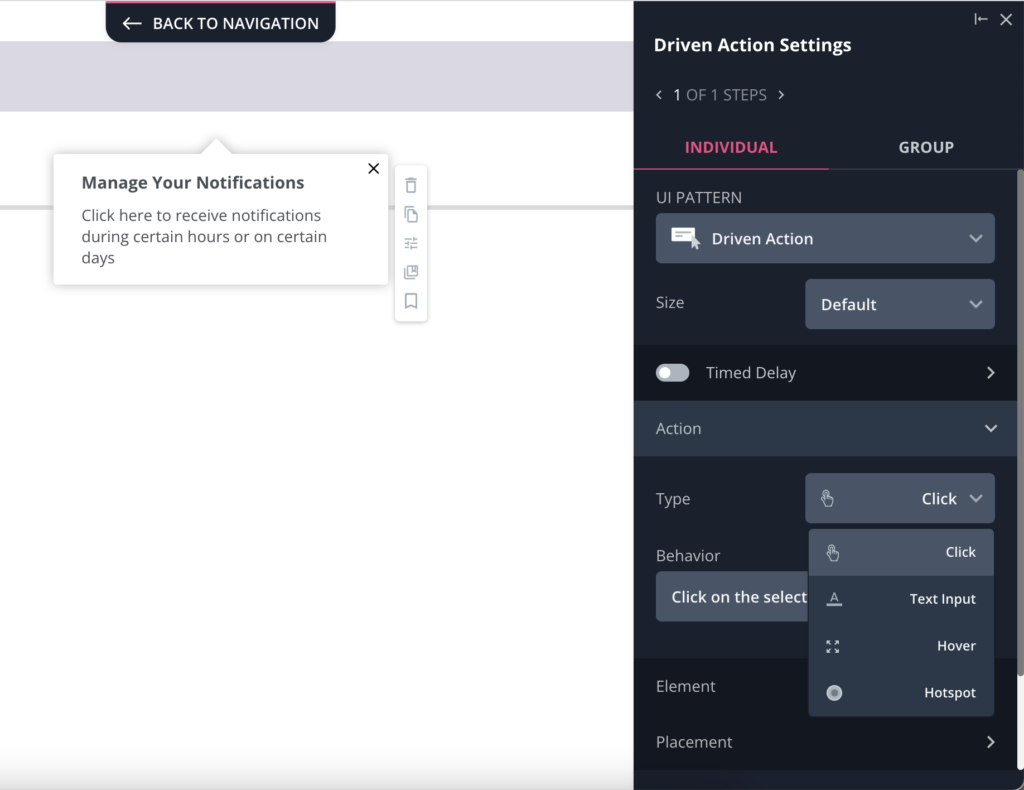 They force the user to actually engage with your product when the prompt appears. You can use this to encourage users to click through to the next screen.
Use the tooltip to explain what a user needs to do, and why they should do it.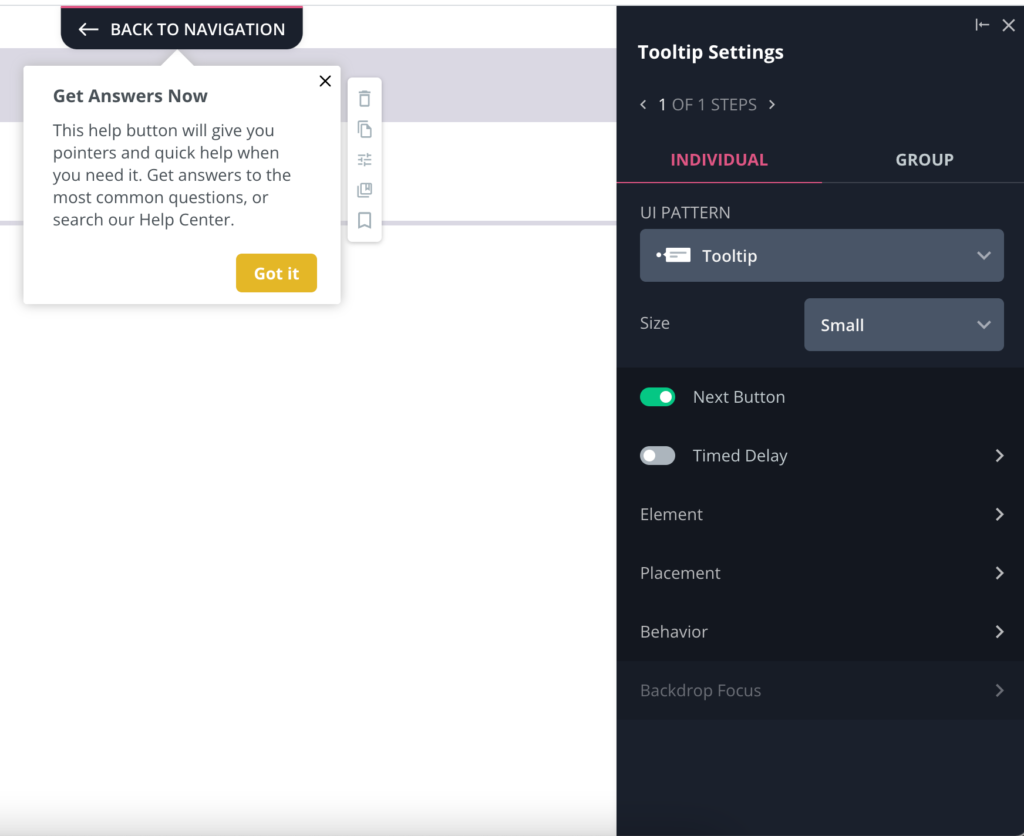 You can then chain these driven actions and tooltips together to create your walkthrough.
Always have a goal in mind
It's best to approach this with a certain outcome in mind. For example, you might want your users to add a team member, or to drive adoption of new features.
Then make sure your interactive walkthrough is focused on achieving that outcome for your users.
Keep it short and sweet, so that users don't get bored, and you're good to go.
Conclusion
I hope I convinced you why interactive walkthroughs are a better solution compared to product tours.
Want to see this in action? Book a free demo with Userpilot today!
About the author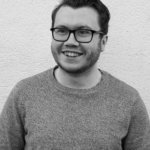 Joe is a content writer, with several years of experience working with SaaS startups. He's also the founder of Turing, a conversation design agency, making chatbots more human.