Appcues Alternatives: Best 5 of All Time [In-Depth Comparison]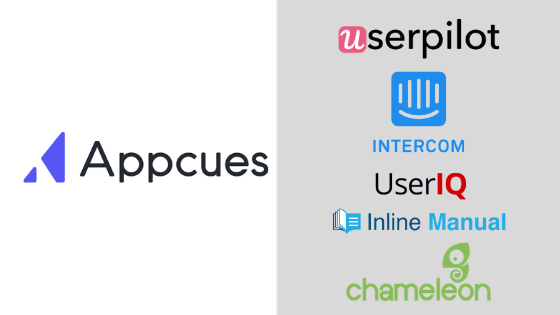 We've reviewed so many digital adoption tools over the years. Today we're breaking down each of the top 5 Appcues alternatives for user onboarding separately and explaining their functionalities and use cases.
You can also click here to see our most recent comparison between Appcues and Userpilot. 
As usual in our comparison reviews, we've taken your user persona, budget, and use cases (Job-To-Be-Done) into consideration. In each case, we've tried and worked with all of the tools we mention below.
Here's a quick overview if you don't have time to read the full article.
Before we begin, let's see why Appcues is such a popular tool!
What is Appcues?
Appcues has one of the most popular products out there for user onboarding and product adoption.
It's simple to use and pre-loads a lot of information for you. But if you're a more advanced user who wants to build more sophisticated flows while at the same time enjoying the freedom and flexibility of a code-free tool – you will miss a lot of critical features in Appcues.
Its simple interface and templates that in a sense "force" you into a predefined way of thinking about onboarding, paired with a much higher price tag than most self-serve customer onboarding tools and some enterprise-level integrations make Appcues positioning confusing:
Is it a simple tool (as its UI would suggest) for a startup?
Or is it an enterprise tool as the $ 879/ month price tag and Salesforce integration would suggest?
Let's analyze Appcues features, benefits, pros and cons, and pricing, and compare it to the best Appcues alternatives out there! 
Let's take a look at Appcues' pros
As mentioned, Appcues has its own set of pros and cons. Let's start with what's good about Appcues.
Really good UX and UI – Appcues UI looks really polished, and their experiences are easy to build and work mostly as you'd expect them to.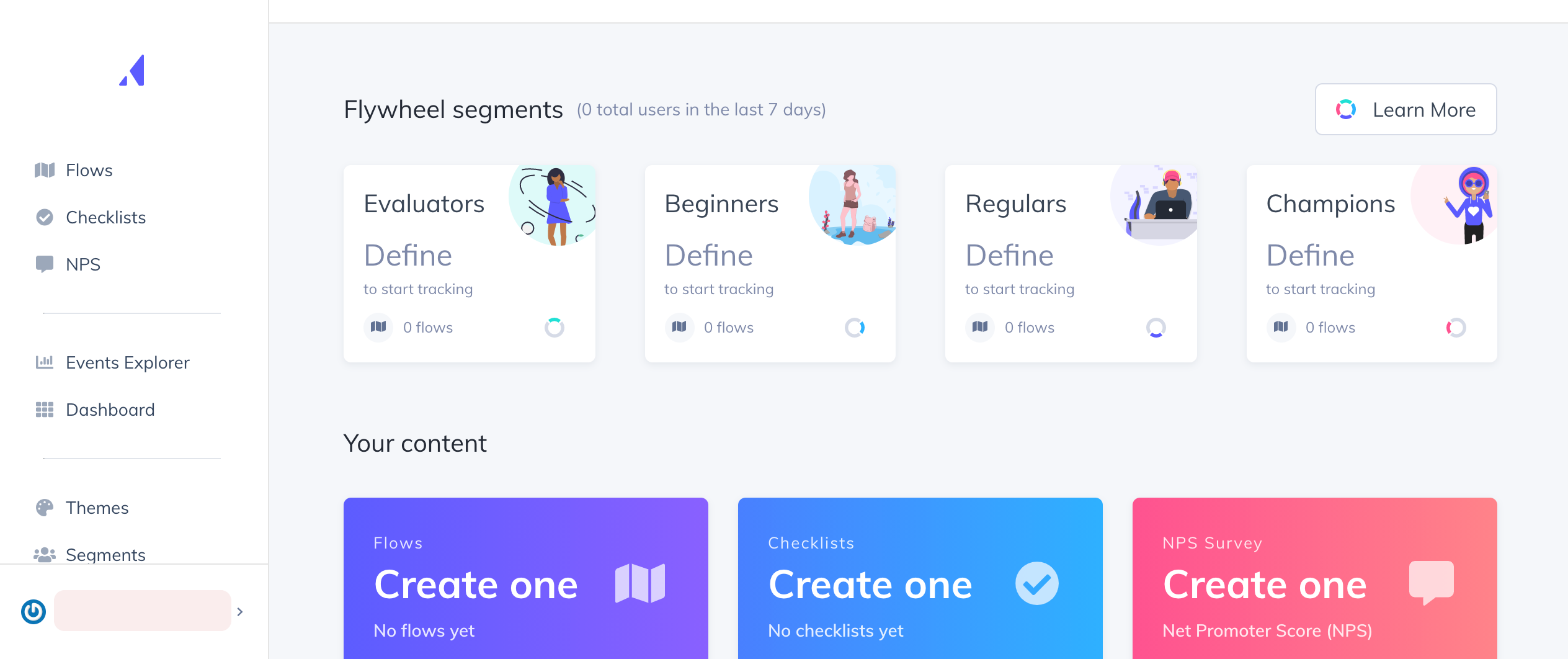 Variety of UI elements – Appcues introduced the SaaS market to a whole new world of user onboarding. Besides walkthroughs and product tours, Appcues has a big variety of different UI elements you can use inside your user onboarding. You can create checklists, modals, slideouts, tooltips, hotspots, and many more. But there's a catch – some of them, like the checklist, are not available in the lower pricing plans. 
Can create a variety of user flows and also link them – Users often take a non-linear journey through your product, exploring it on their own. Your user experiences should follow users wherever they go. Appcues, lets you trigger a subsequent flow once a user completes a flow and take that user through a new experience (even if the subsequent flow's targeting was not matched by the user)
A robust digital adoption platform for user experiences – Appcues has been on the market for more than six years now. They have an amazing product with lots of great features. You can track entire user journeys and create different user onboarding processes for different segments of user personas.
Comes with some pre-defined user segments – (the 'flywheel segments you can see above) which can be a mixed blessing, really. If you're new to customer onboarding and really have no clue where to start – having some pre-defined scaffolding may help. But it can also drive you into a groove that will prevent you from building more sophisticated user segments that a right for your company. This may bias you to see what *you* want to see, rather than what is really happening. 
Great education – Appcues provides an inexhaustible source of information for SaaS and Cloud-based companies. It has a great blog with a lot of educational material. Everyone in the SaaS world has benefited from Appcues's Onboarding Academy and reallygoodux.io content.


Appcues have their own share of cons
There's no denying that Appcues is a great tool but let's recap some of the cons too.
It's a bit hard to navigate through – Since Appcues is a robust platform, it can be very hard to navigate through the application. For example, if you want to create a new experience, you need to close the builder mode, change to navigate, pick up the element, and go again to the builder mode. But what happens if you want to build and navigate at the same time? It's a little bit confusing, right?
The element detection algorithm is poor – With Appcues, you can create different in-app experiences without any code. Sometimes, however, Appcues has trouble detecting in-app elements. If, for example, you want to create a tooltip for an option inside the dropdown menu, Appcues can't always recognize that option.
Inflexible customization and styling – Appcues enables you to stylize every in-app experience you want. Unfortunately, there are a number of restrictions. There are only basic customization events inside the application. For example, you can only change the text height, color, padding, or position of the element. For anything more advanced, you will need to work with CSS code. This is very annoying and potentially difficult if you bought a tool in order to "not code anything".
Unlike some of its competitors, Appcues doesn't offer a resource center – with all help docs and knowledge base articles, YT videos, and in-app experiences accessible from one "help hub" inside your app, searchable on demand.
If you want a little bit more freedom to build truly interactive walkthroughs, perhaps Appcues is not the best option for you.
Appcues Pricing
Appcues is also one of the most expensive user onboarding tools.
Appcues's pricing is based not only on Monthly Active Users but also on feature usage. Some features are not available in the lowest "Essentials" plan altogether.
If you choose this plan, you will find yourself limited to: 
⛔ only 5 user segments – that's not a lot at all if you want to use your Product Adoption Platform for…well, product adoption and user analytics, not just user onboarding. The pre-defined user segments in Appcues (Evaluators, Beginners, Regulars, Champions) are very limiting if you want to do some proper user analytics (e.g. see if the segment of your "power users" correlates with the segment of "promoters" from your NPS survey and if any of their usage patterns overlap.) – in that case, you will run out of these 5 user segments very soon!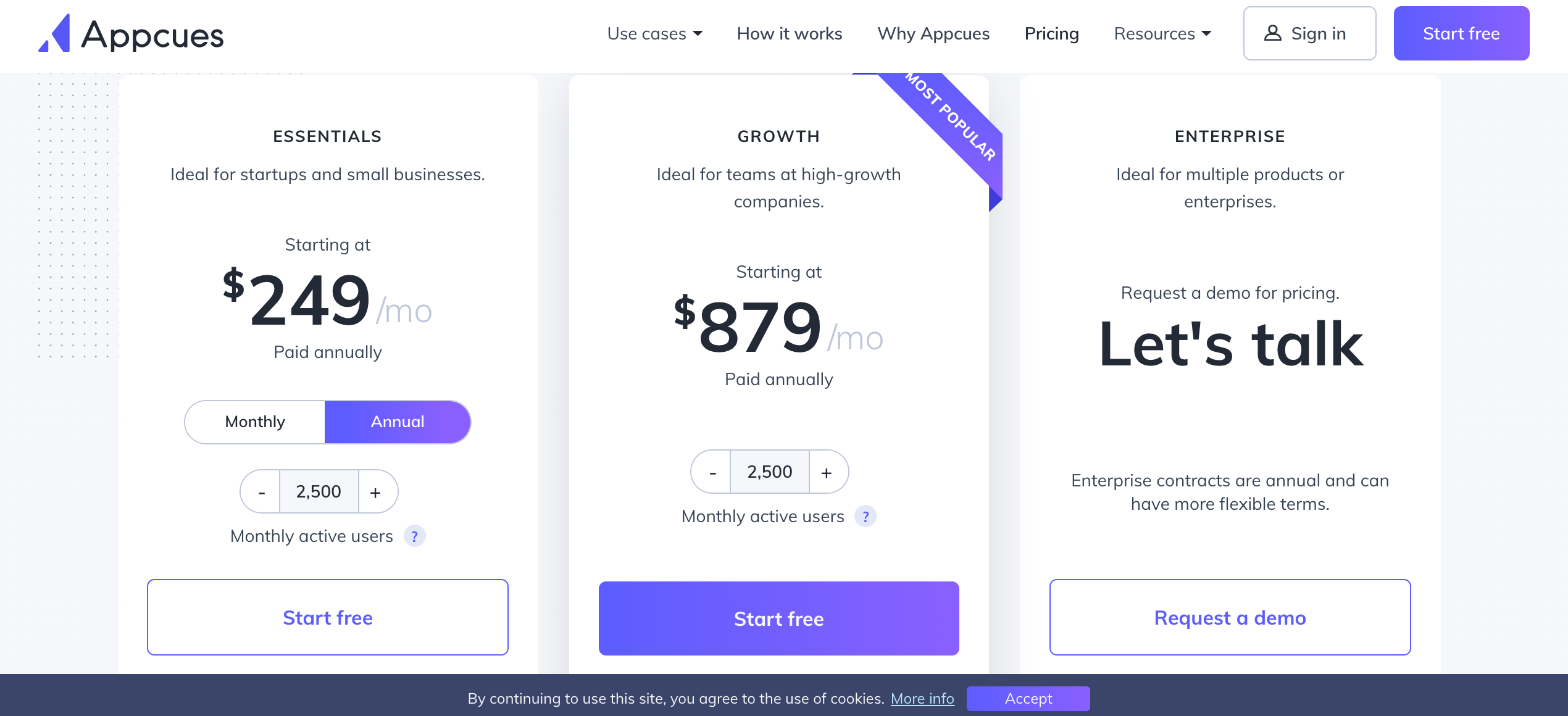 ⛔ only up to 10 custom events and 10 custom goals – again, this means that if you want to use Appcues to do any user analytics, it simply won't work for you. You will find yourself so short of custom events to track user actions in the $249 Essentials plan that you may not be even able to take your users to the "activation" point if you have a more complex platform that requires more steps to onboard your users. With only 10 custom goals you won't be able to track enough metrics to bump the 
❌ no checklists in the Essentials plan 
❌ no custom CSS, meaning your customization options will be *very* limited. 
❌ no localization (meaning if your app is available in any other language than English, the Appcues Essentials plan will be useless for you and you'll need to fork up $879 per month straight away, paid annually!)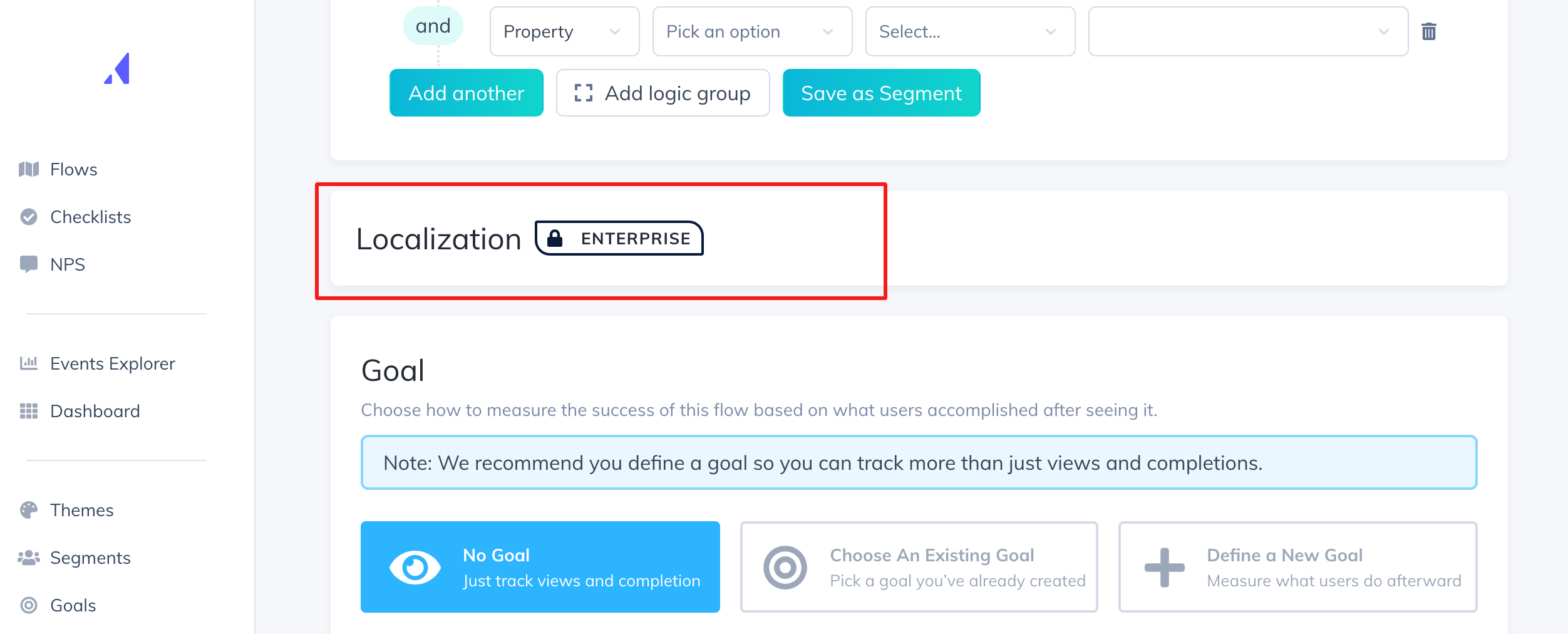 ❌ no launchpad – meaning your users won't be able to trigger Appcues' experiences from a drop-down menu at all. 
For annual payments, here is how the pricing breaks down:
0 – 2500 MAU – $249/month
2500 – 10.000 MAU – $399/month
10.000 – 20.000 MAU – $649/month
20.000 – 50.000 MAU – $999/month
Who is Appcues for? Role and Use-Cases
Appcues is a great product for mid-market companies that look just for user onboarding solutions.
If you're a smaller company and think $879 is too expensive, you may want to go with one of Appcues' alternatives that offer a better value for money
If you're looking for a fully-fledged product analytics platform for less than $1000 per month, Appcues may not be the best option either as it limits your features in the Essentials plan to the point that makes it useless for in-depth user analytics
If you want to customize your experiences, you won't be able to do it in the basic plan either. 
Appcues is not right for you if you run your app in multiple languages. 
In short, if you want more freedom, complex customer onboarding flows, more customization, and greater control, Appcues might not be the solution you're looking for.
Now that we know Appcues's biggest advantages and disadvantages, let's see which of these Appcues alternatives is the best fit for you.
The Best Appcues Alternatives For Product Onboarding – Userpilot
Userpilot is a great Appcues alternative if you're looking for a complete Product Adoption Platform – including, but not only, user onboarding. 
Customers are achieving great results using Userpilot, just like Albacross did when it improved its activation rate by more than 33% in 14 days.
With Userpilot you can show the right messages, at the right time, to the right people.
Not only that, we've made Userpilot easier to use, it's designed for teams that want to create simple and complex user onboarding with more freedom, control, and customization.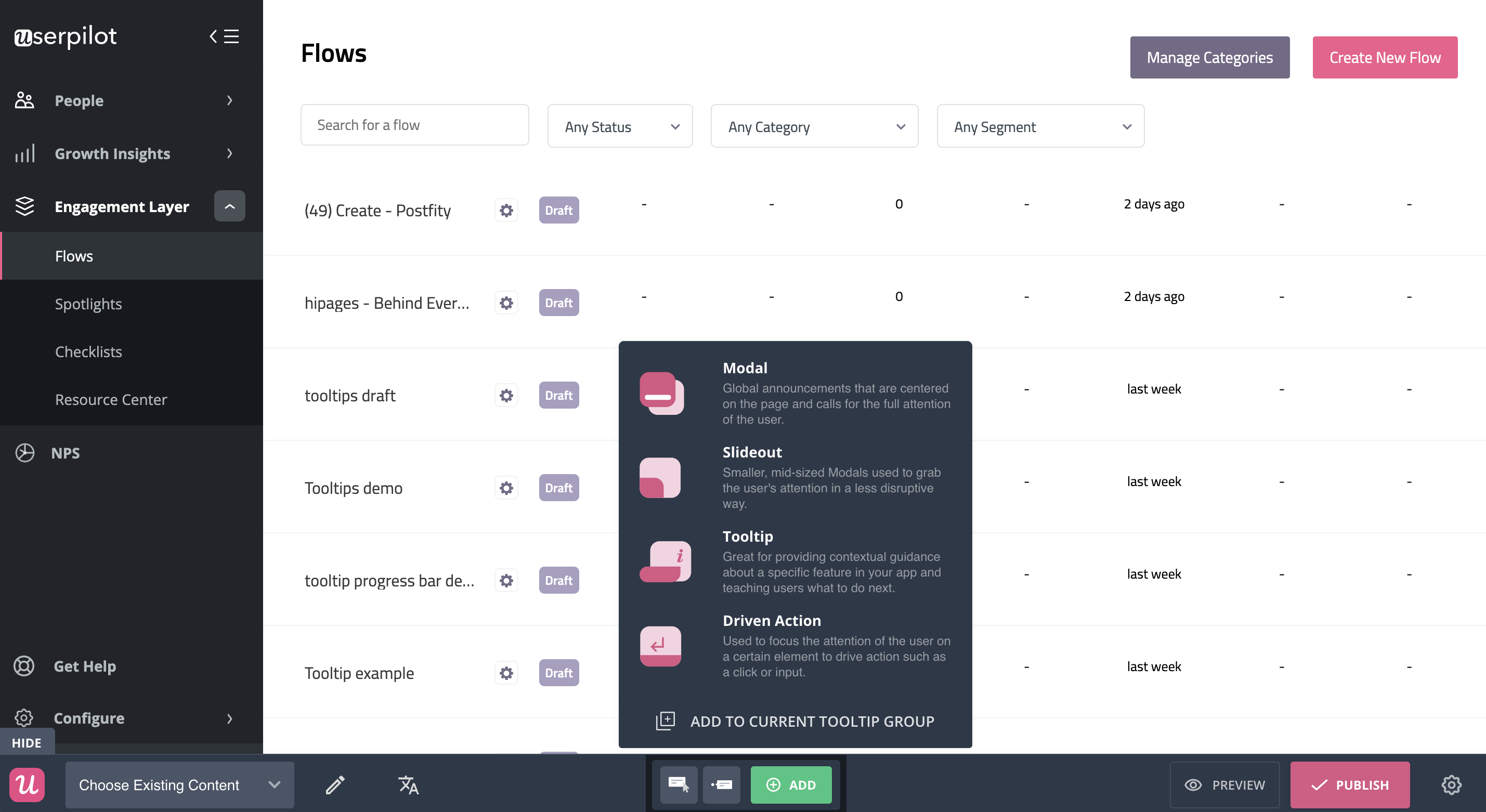 With Userpilot, you can:
Drag and drop UI elements and customize them however you want.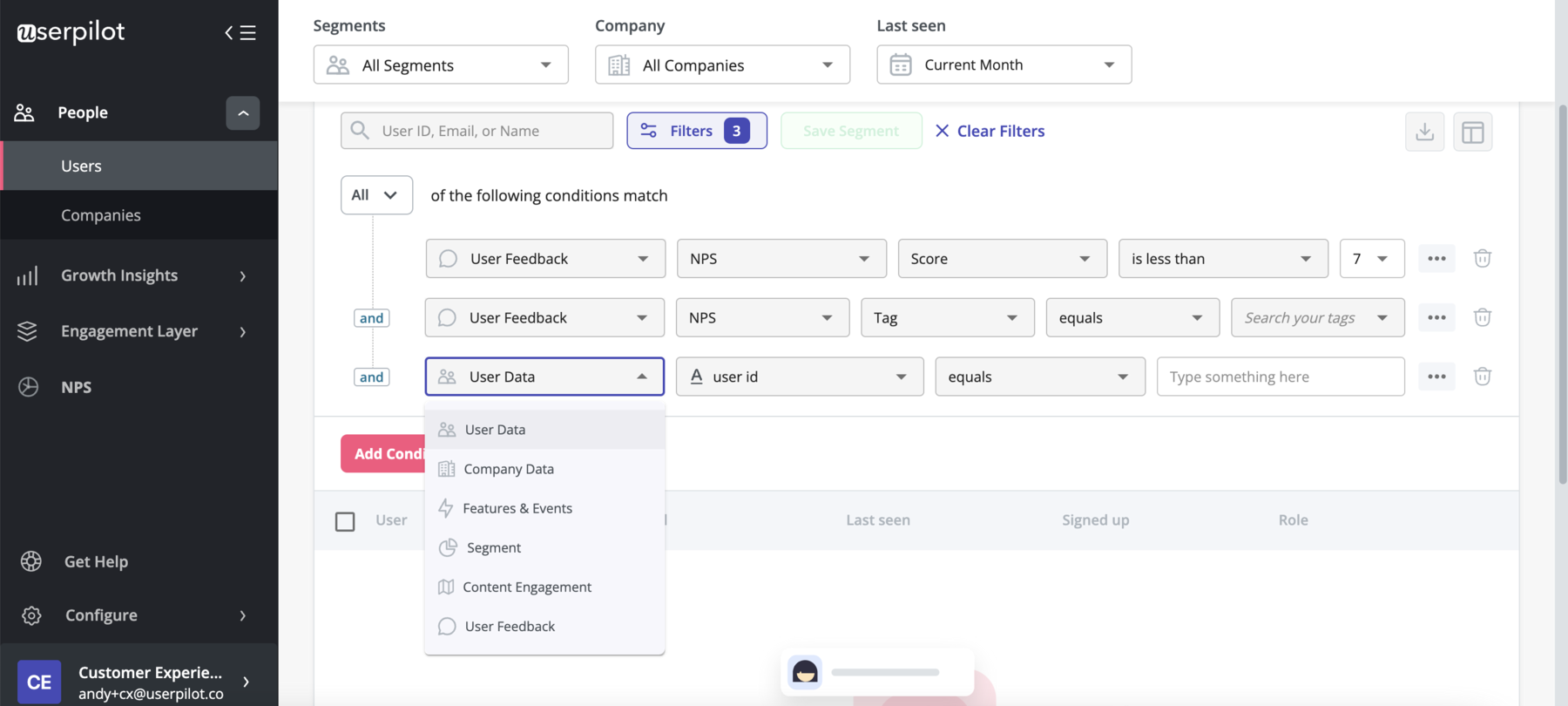 You can also build contextual and behavior-based progressive user onboarding. For example, if you realize that the user doesn't activate a particular feature, you can remind them or simply show them how to use it. This is really important since showing behavior-based or context-driven in-app experiences can be extremely powerful. It can significantly increase your conversion, user activation, and product adoption rates.
Check out this interactive walkthrough Kommunicate built using Userpilot.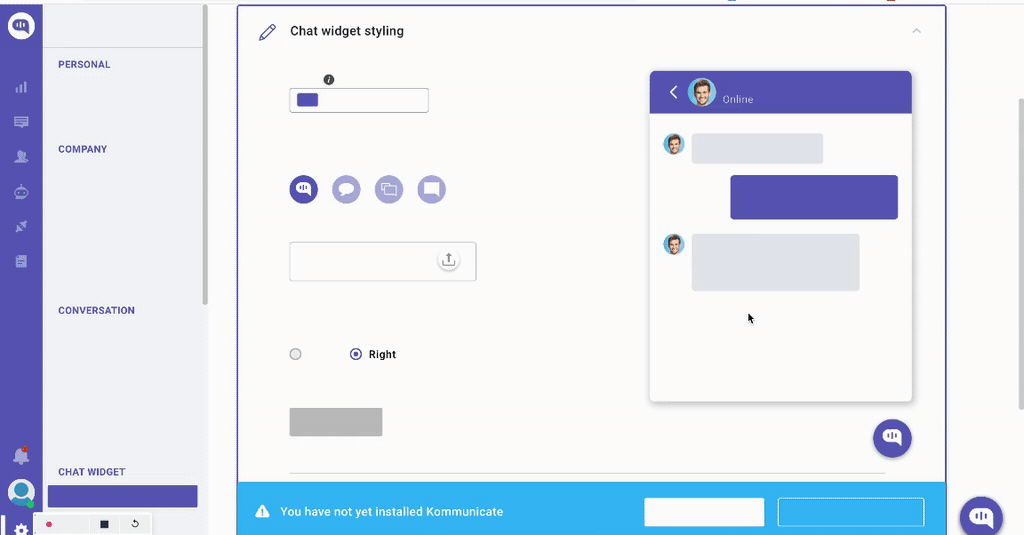 Installing Userpilot
Installing Userpilot involves a similar process to Appcues. Simply install our chrome extension to create and preview experiences, and when you're ready to publish them, just copy/paste one JavaScript snippet into your code.
There are no confusing navigations or distractions.
Just drag and drop your UI elements, change the styling and text, and you're there. You can simply navigate and build at the same time.
You can also use Userpilot to create a help center within your app, and add native tooltips to selected features (a less intrusive way to point your user to a specific functionality than modals).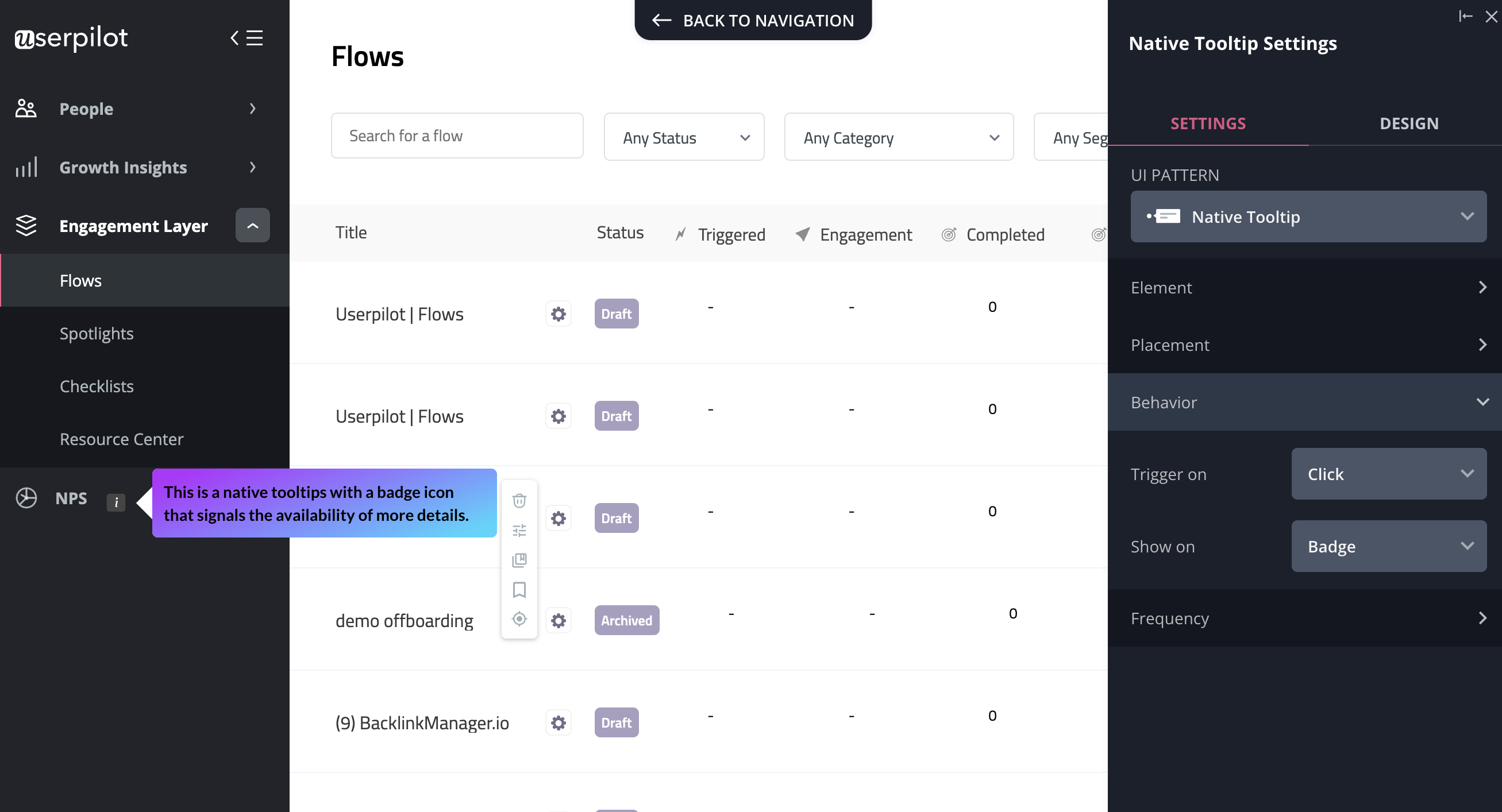 Userpilot makes it easy for product and customer success managers to build amazing user onboarding and feature adoption flows. With Userpilot, you have the freedom to create your user onboarding however you want, without any distractions or coding. 
Userpilot vs Appcues – How is it different?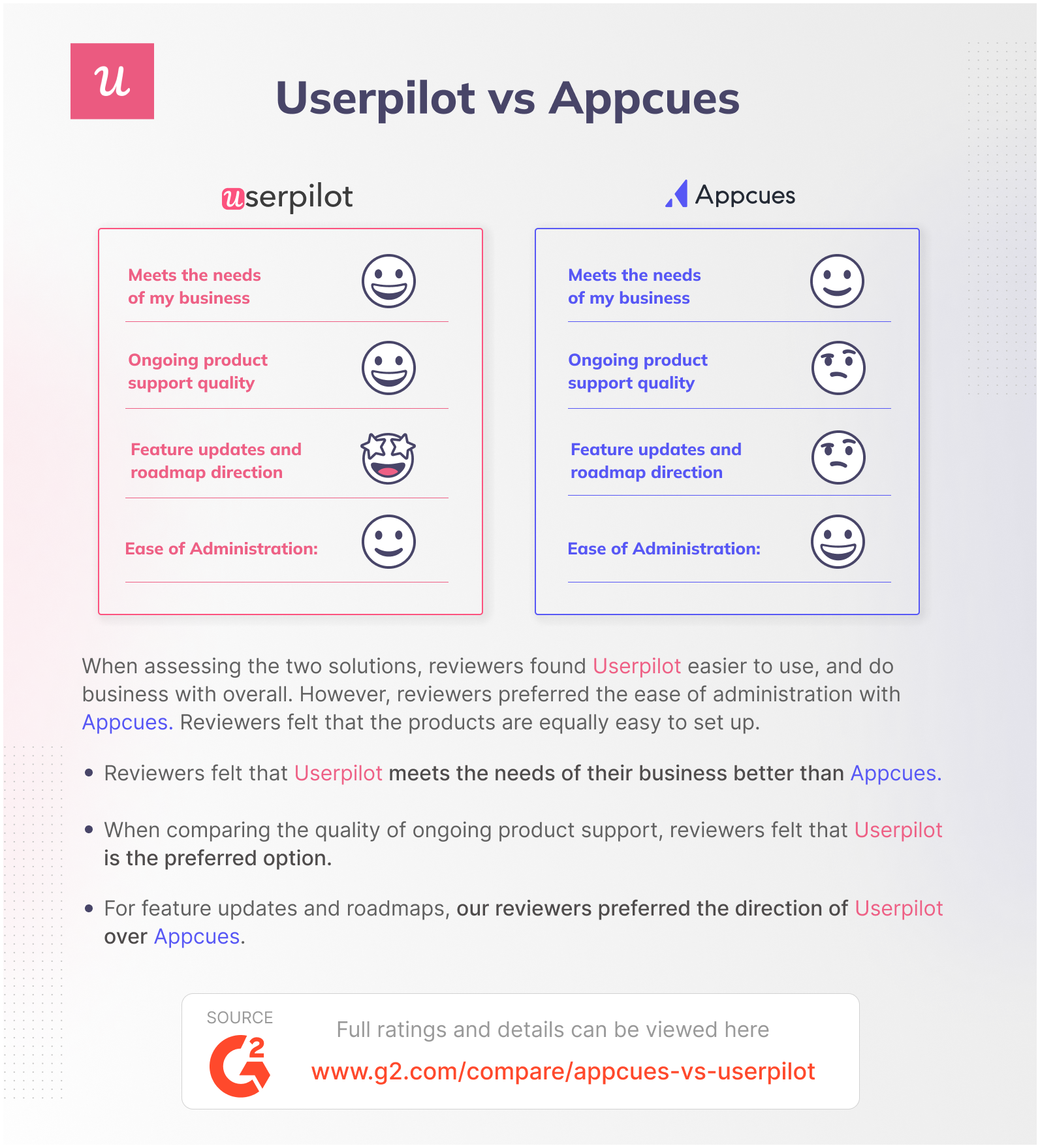 There are a few main reasons Userpilot is considered a great Appcues alternative:
Better element detection – Our own algorithm called fluidity precisely recognizes every in-app element. No more struggles or frustrations.
Full in-app customization available (seriously – no coding at all) – You can design your elements however you want. You can change the beacon type, color of the element, position, margin, padding, and dozens of other things inside the application. You will need hours to fully customize your elements inside CSS. In Userpilot, you only need one minute.
Driven actions – This is the feature that no one else has. Honestly. Driven actions enable you to create cross-URL user experiences. That means that you can lead your users through different URLs of your application and show them different in-app experiences. It makes your customer onboarding more interactive.
Supports multiple flows running together – This is one of the biggest advantages of Userpilot over other Appcues alternatives. In Userpilot, separate experiences can run together and play smoothly with each other. You can build your flows however you want. Our engine will optimize the best experiences to show. Unlike Appcues, the user doesn't need to finish the first experience in order to unlock the second one. No matter how your user navigates through your product, they will see the experiences based on real-time user behaviors and mouse events.
Not excluding important functionalities on basic plans- With Userpilot you get access to what you need to build successful user onboarding processes without having to upgrade (until your SaaS grows).
Supports only web solutions – Unfortunately, Userpilot supports only web solutions. It doesn't support mobile applications. On the other hand, this means Userpilot is specialized in SaaS products. We do not support mobile or on-premise solutions yet.
Great NPS and user survey suite- you can tag NPS responses and identify trends but also use them as segmentation criteria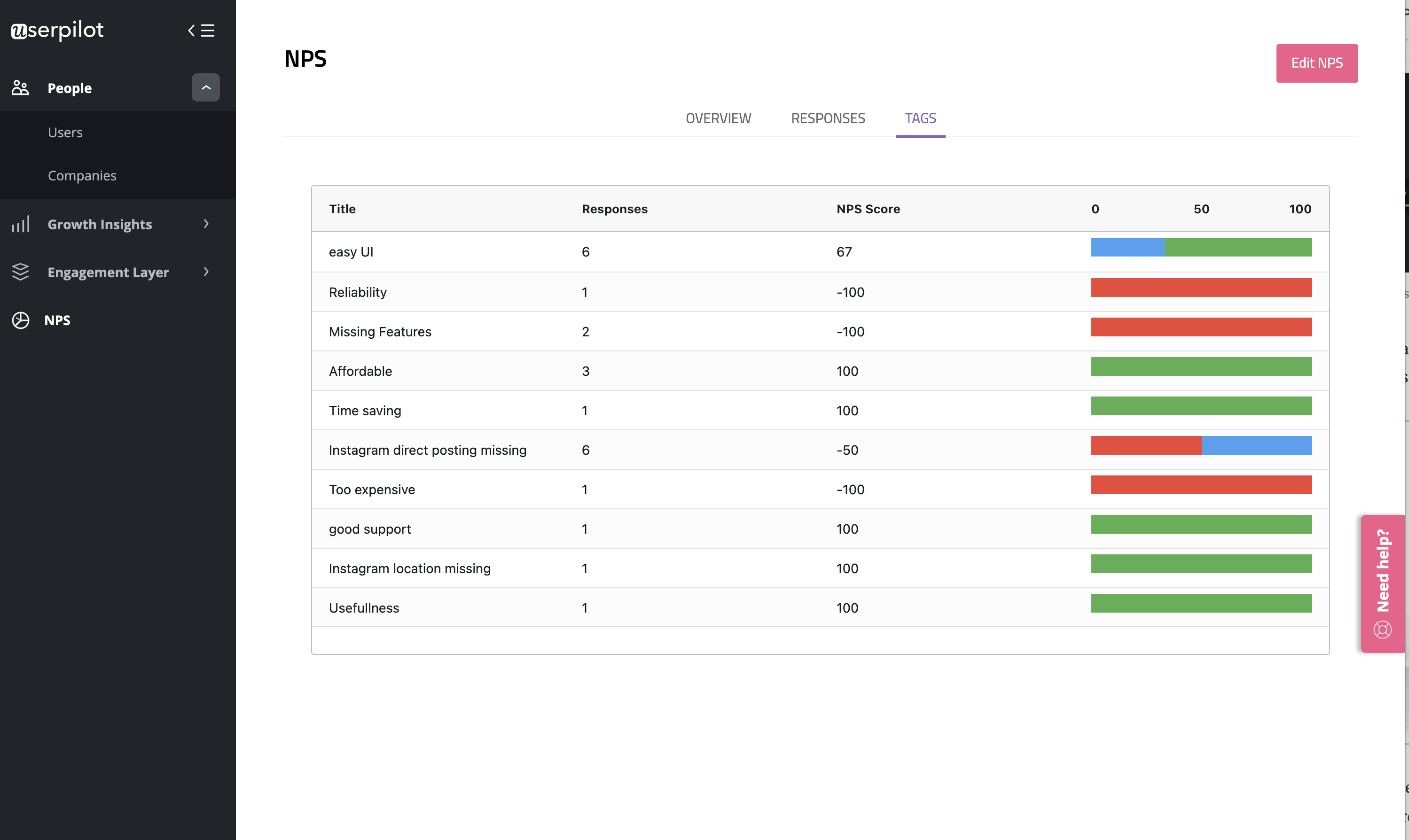 Localization into dozens of languages available in all plans! 
On-Demand Help & Reactive Customer Onboarding – Sometimes, users want to learn about the software themselves, and you'd want to me where they are by showing them the right features with on-demand help widget & native tooltips, and Appcues does not provide that.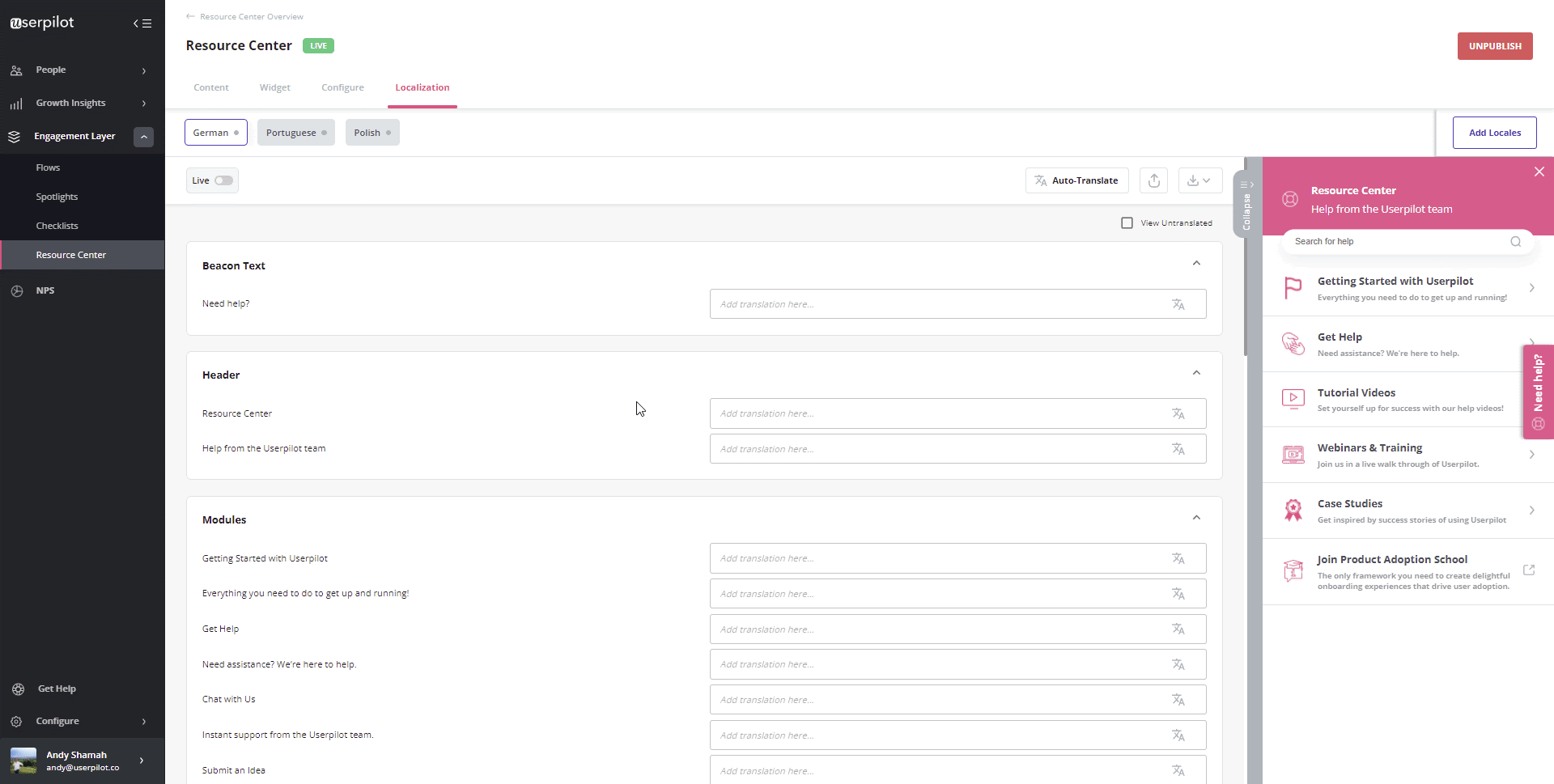 Whether you are a small or big company, using the smallest or biggest packages, you will have the same support as any other customer.
We are really proud of our customer support. You can always rely on our team to help you when things go south. We aren't just here to help you use our software, but also to help you create the best in-app experiences for your product.
Userpilot pricing
When it comes to pricing, Userpilot is more affordable than Appcues and provides a better value for money. Our pricing is based on Monthly Active Users – that means you get all the features you need included on the starter plan (we call it Traction).
Whether you have 2000 MAU or more than 20.000, you can enjoy every single feature that we have to offer. An account of up to 2500 MAU costs $249/month.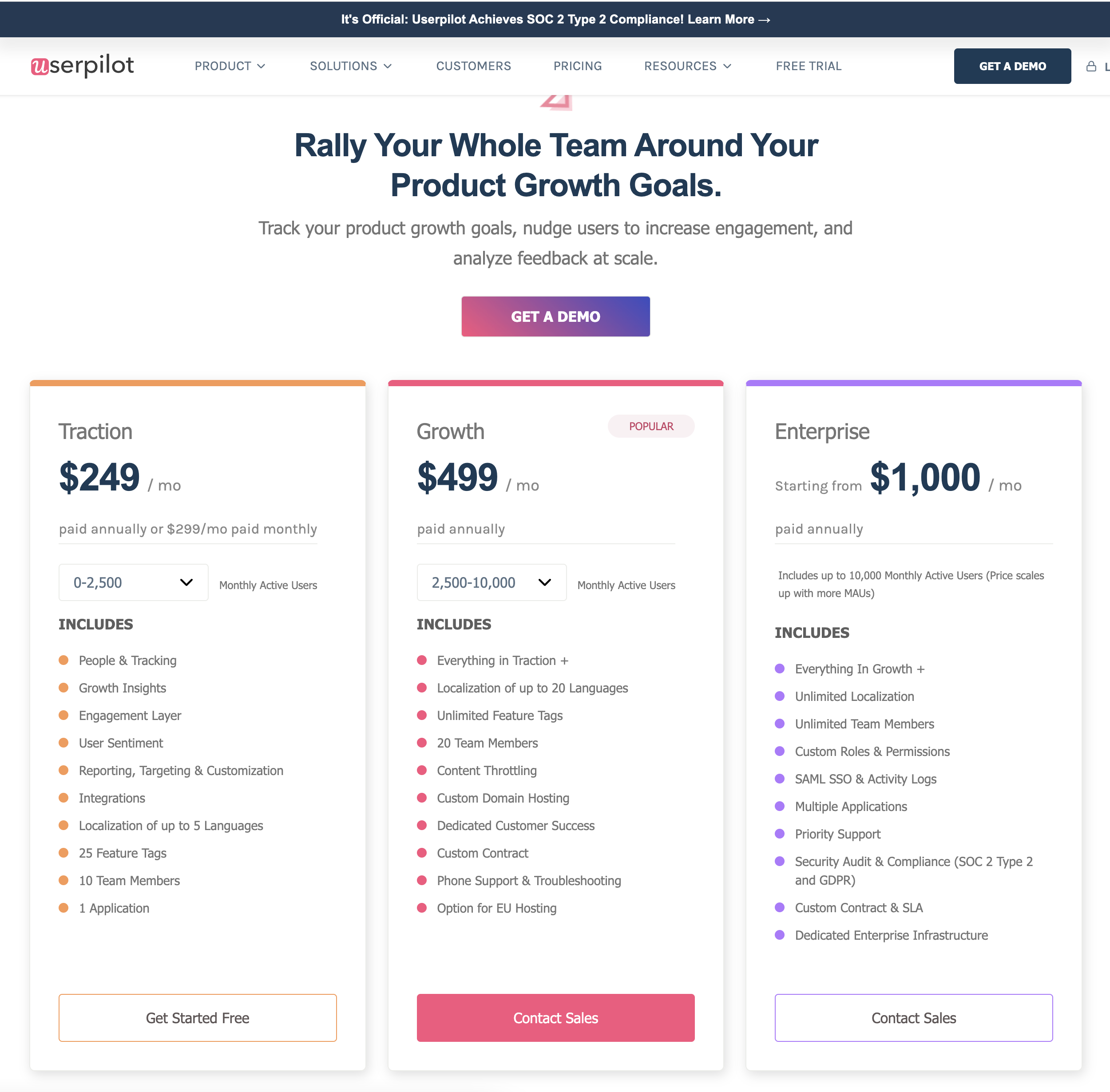 Here's a real review from a former Appcues user who recently became a Userpilot customer.

Userpilot is the best of the Appcues alternatives for you if:
You're looking for a product adoption platform that integrates user analytics with customer onboarding and user surveys without limitation 
You're looking for user onboarding software that gives you more freedom, control, and in-app customization
You don't want to waste your time and resources on coding.
You need better and more dedicated customer support
You're frustrated with Appcues' poor element detection algorithm
You want to build cross-URL user experiences and run multiple flows at the same time
You're looking for a more affordable Appcues alternative
You'd want to create proactive & reactive in-app experiences with flows, widgets, checklists and tooltips
Appcues Alternatives #2: Chameleon
Chameleon is another Appcues alternative that enables you to choose from a large variety of different UI elements and in-app experiences. In fact, Chameleon offers a greater selection of UI elements than any of the Appcues alternatives.
With Chameleon, you can create modals, slideouts, tooltips, hotspots, checklists.
Their USP, however, is their launchers.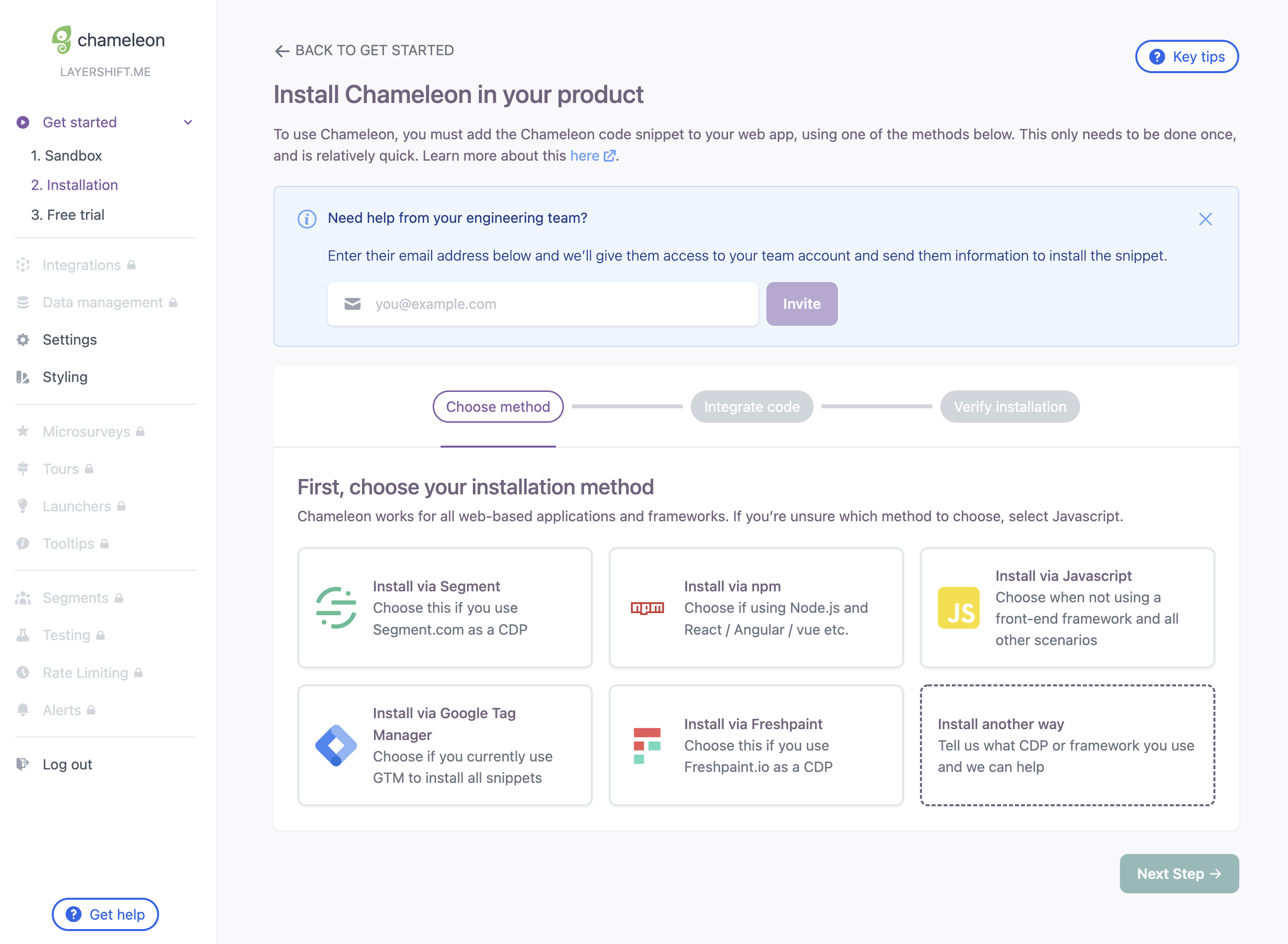 Launchers are a different set of in-app widgets that help you to activate your users and make them adopt your features. You can create special in-app announcements or different notifications.
If you want to segment or personalize your onboarding to your users by user behavior, Chameleon enables you to do that through their in-depth user behavior segmentation features. You can either build different user segments inside the product, or you can integrate your Chameleon account with other tools and import your data.
When it comes to styling and customization, you can customize only basic things. For anything more advanced, you will need to put in a lot of time to code in CSS.
It's hard to customize UI elements and you don't have too much freedom.
Chameleon enables you to create user onboarding campaigns – different sequences of product tours shown over time. It's really important to distinguish Chameleon's campaigns and Userpilot's onboarding flows:
Chameleon's campaigns are sets of different user onboarding experiences which are shown in a timeline. For example, experience A is shown in the first week of the user journey, experience B in the second, and experience C in the third week.
You still can't run multiple in-app experiences (user onboarding flows) at the same time as you can in Userpilot.
In short, here are the biggest differences between Appcues and Chameleon
Chameleon vs Appcues – How is it different?
Chameleon positioned itself as a great Appcues alternative for several reasons:
You have more in-app and UI elements to choose from – As we mentioned, Chameleon has the biggest number of different UI elements which you can use to build your user onboarding flows. Their launchers are a great example.
Chameleon supports employee onboarding – If you are looking for a tool that supports both user and employee onboarding, Chameleon is a great fit for you.
In-depth personalization and user behavior segmentation – Chameleon offers you a variety of options for personalization and user behavior segmentation. You can either create in-app user segments or you can import different data through integrations (like Intercom for example).
Chameleon's shortcoming is that it is built only for single-page apps. That means you can't build experiences that are running over multiple URLs.
Installing Chameleon
Installation is the same as Appcues. Simply install Chameleon's chrome extension for building and previewing in-app experiences, and then copy/paste one Javascript snippet into your code for publishing.
Chameleon pricing
Chameleon's pricing has two main packages plus the custom enterprise plan. The price of both of them is based on the number of monthly active users.
As you can see, in the basic package, you can create unlimited guides, but only one launcher. Your user onboarding will be branded with Chameleon's logo, and you will only get the Help Center support.
In the standard package, you have access to almost all features.
In any case, just like we did for Appcues and Userpilot, here is Chameleon's pricing info for a number of monthly active users:
0 – 2500 MAU – Basic: from 349/month, Growth from $899/month 
2000 MAU – 3000 MAU – Basic: from 419$/month, Growth from $899/month
3000 MAU – 5000 MAU – Basic: from $489/month, Growth from $899/month
5001 – 10.000 MAU – Basic from $517/month, Growth from $999/month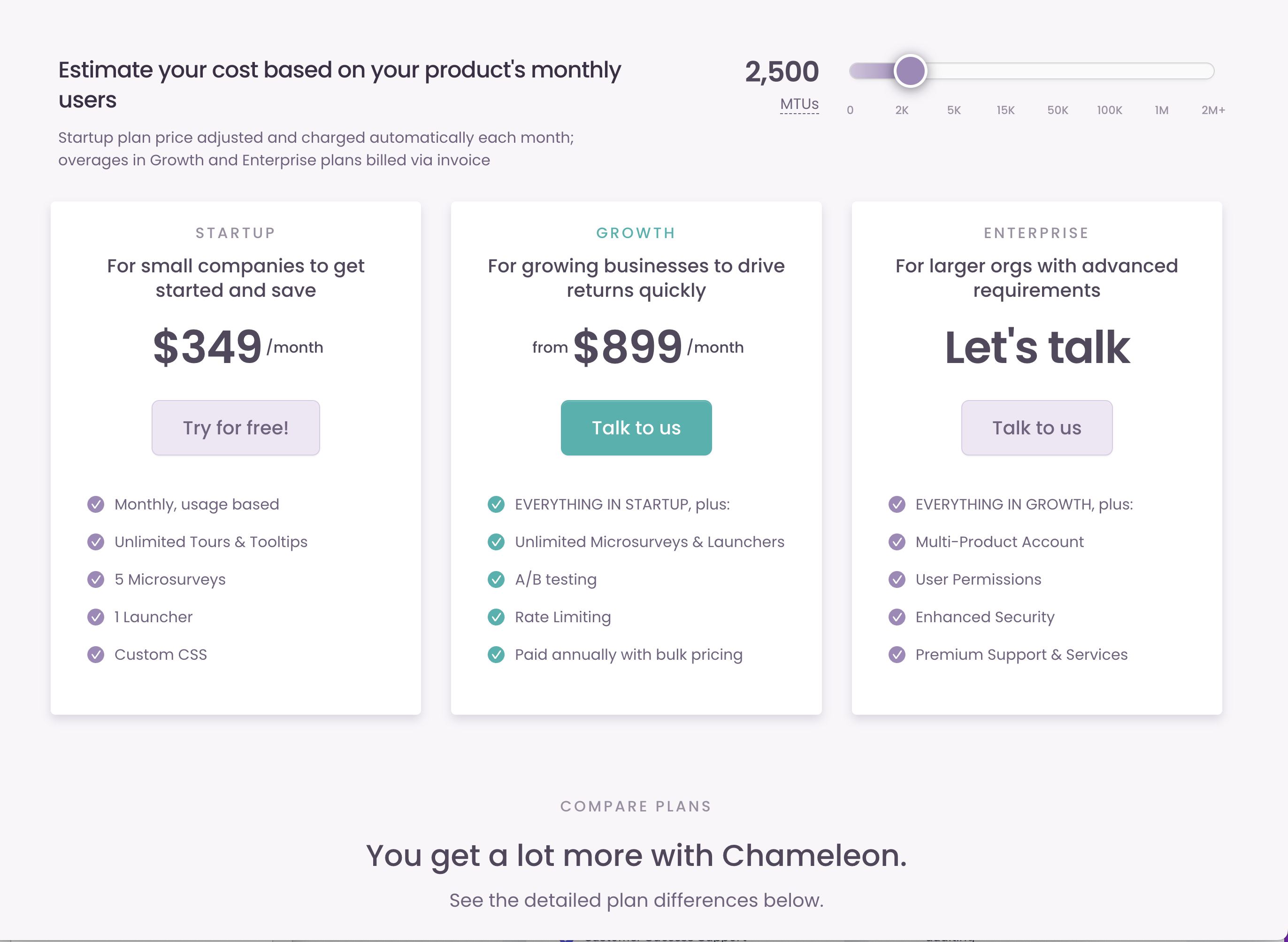 Choosing Chameleon as your Appcues Alternative
At the end of the day, despite some shortcomings (like the lack of in-app element customization), Chameleon can be a great tool for you if:
You're looking for an Appcues alternative that has more UI elements to use.
You like Appcues but need employee onboarding as well.
You are looking for better and more in-depth customization than Appcues.
Appcues Alternatives #3: Intercom Product Tours
Although Intercom is more widely known for customer engagement and support software, it has now taken its first dip in the user onboarding waters with its add-on Intercom Product Tools.
Since Product Tours isn't Intercom's core feature, we can't expect it to be a great Appcues alternative.
Intercom only supports walkthroughs and product tours. You can't create slideouts, checklists, driven actions, or contextual user onboarding flows.
So, how is Intercom different from Appcues, and for what reason can it be considered a good Appcues alternative?
Appcues vs Intercom – How is it different?
Intercom's Product Tours can be a useful tool for two main reasons:
It's naturally integrated into other Intercom features and products – If you are looking for a basic user onboarding solution that can integrate with your customer support and customer success data, then Intercom's Product Tours can be a good fit for you.
It supports only basic UI elements – Although this can be considered a shortcoming, it can also be seen as an advantage. If your product requires only basic UI elements like walkthroughs, tooltips, or modals, Intercom can provide everything you need. This makes it a little bit easier to use than Appcues.
On the other hand, if you're looking to build engagement with complex user onboarding and in-app experiences, then perhaps Intercom will not solve your problems and you need an Intercom alternative.
Unfortunately, you will also have to code again. Full UI customization is only available through CSS. There is also no A/B testing.
Intercom pricing
Intercom's pricing is very confusing. When you land on its pricing page, it's hard to understand how much it will cost you.
The first shortcoming of the Intercom's pricing is that they count MAU (monthly active users) over the course of 90 days, whereas all the other Appcues alternatives are counting it as 30 days.
The Intercom team said that you need to pay for two things in order to use their Product Tours:
Intercom billing package (Starter at $74 or Essential or Pro)
Product Tours Add-on which costs $199/month
Essential and Pro packages are billed according to the number of 90-day active users you have. In other words, if you have 200 monthly (30-day) active users, you will have 600 active users in 90 days. A little bit confusing, right?
In the Essential package, you will pay $49/month for 200 90-day active users – that means that you're paying $49/month for a little bit over 66 30-day active users.
When you add on that $49/month the price of the product tours add-on which is $119/month, we get a price of $168/month for 66 monthly active users.
At first glance, when you take a look at Intercom's pricing page, it seems like Intercom Product Tours is a very affordable Appcues alternative. But in reality, it isn't.
In any case, since we aren't sure exactly how Intercom's pricing works, we're recommending you visit their pricing page or contact their customer support.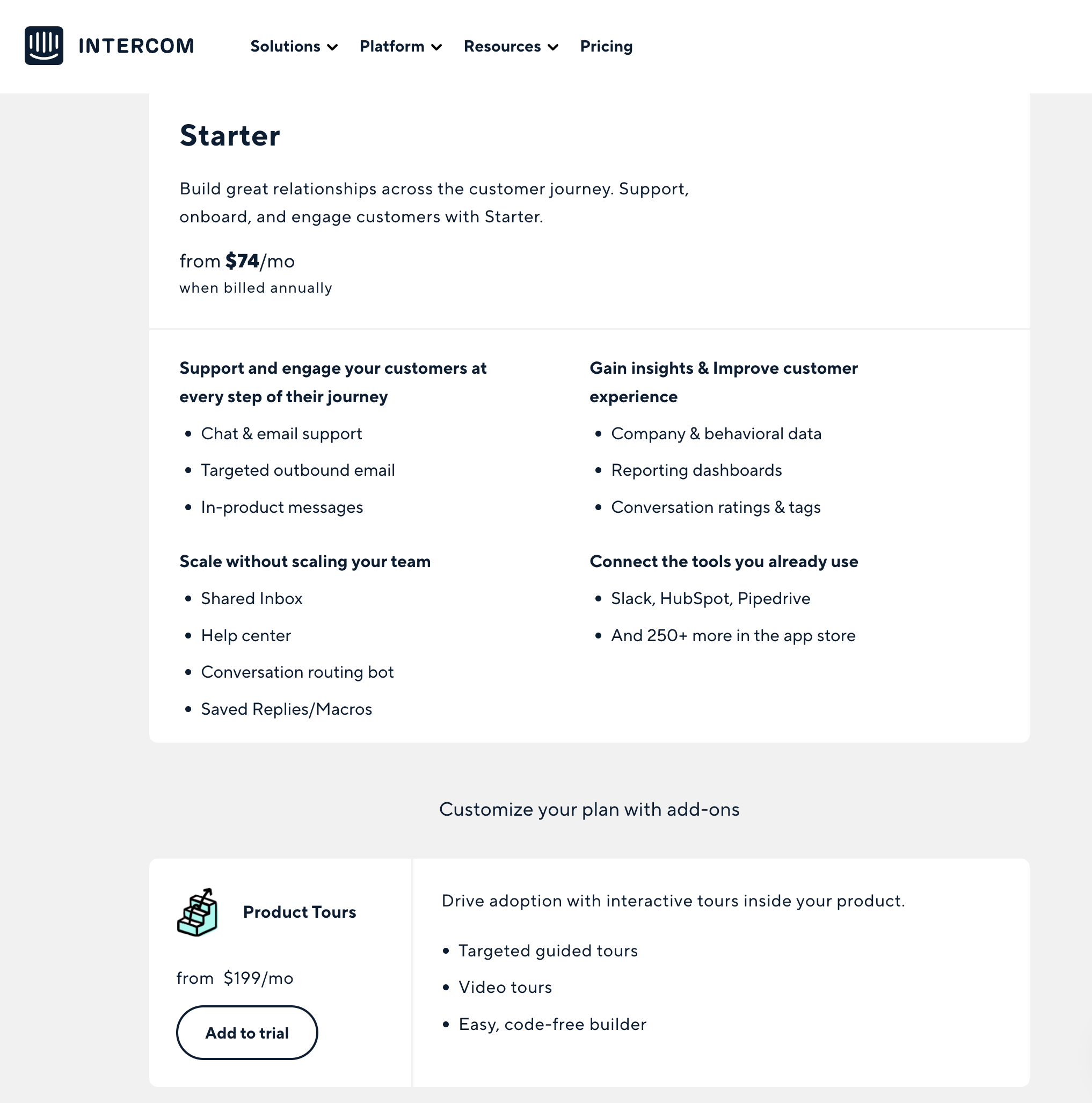 Appcues vs Intercom Product Tours Summary
Intercom can be a very good Appcues alternative for you if:
You're looking for a basic and easy-to-use user onboarding tool that will satisfy your essential needs.
You're already using Intercom from day to day and you're familiar with other products, meaning the Product Tours add-on will fit naturally into your team's workflow.
If you're an early-stage startup and want to take advantage of the $49/month pricing, we'd recommend it.
Appcues Alternatives #4: UserIQ
Because of its features and functionalities, UserIQ is probably the most different tool from all the other Appcues alternatives.
UserIQ is very similar to Pendo and Walkme (which we analyzed here). In order words, UserIQ isn't only focused on making great user onboarding flows, but on in-depth analytics, NPS, customer health scores, and many other things.
That means that we can break down UserIQ's functionalities into two groups:
Customer success – UserIQ measures your customer's health score. You can create different NPS surveys, customer feedback pools, or even email re-engagement campaigns.
User onboarding – It allows you to create guided tours with simple UI elements like tooltips, hotspots, walkthroughs, and modals.
So, if UserIQ doesn't offer you great user onboarding features as Userpilot or Chameleon do, why is it considered a good Appcues alternative?
UserIQ vs Appcues – How is it different?
The main advantages of UserIQ over Appcues are:
Better analytics and data – As we mentioned, UserIQ is an all-in-one tool for your customer engagement, success, and onboarding. You can collect valuable in-app feedback and track the customer health score of every user separately.
Supports Web (SaaS) and Mobile customer onboarding – UserIQ has done a great job with mobile onboarding, so if you're looking for the best of both worlds, UserIQ is your solution.
Better user segmentation – Because of its in-depth analytics and data, UserIQ offers you better user segmentation. You can create and personalize your user onboarding using different data, like login activity, for example.
On the other hand, if you're looking for an Appcues alternative that does a great job in only one thing – helping you to create amazing user experiences – then perhaps UserIQ isn't the best fit for you, since it doesn't support all the features that Userpilot or Chameleon do.
UserIQ pricing
UserIQ's pricing isn't specified. You get a free trial that includes all the basic features. For the premium plan, you will need to contact their customer support for a quote.
Why Choose UserIQ As Your Appcues Alternative
UserIQ can be a great Appcues alternative if:
You're looking for a tool that does decent user onboarding but also gives you powerful analytics, reports, and data.
You're looking for an Appcues alternative that supports both Web and Mobile user onboarding. This can be especially useful if you have a mobile version of your product.
Appcues Alternatives #5: Inline Manual
Inline Manual supports other UI elements than walkthroughs – you can create tooltips, hotspots, modals, and also in-app widgets. You can trigger different in-app events and create customized user segments.
Just like UserIQ, it provides you with detailed analytics, custom events, NPS, and people tracking. Its strength lies in its multilingual onboarding.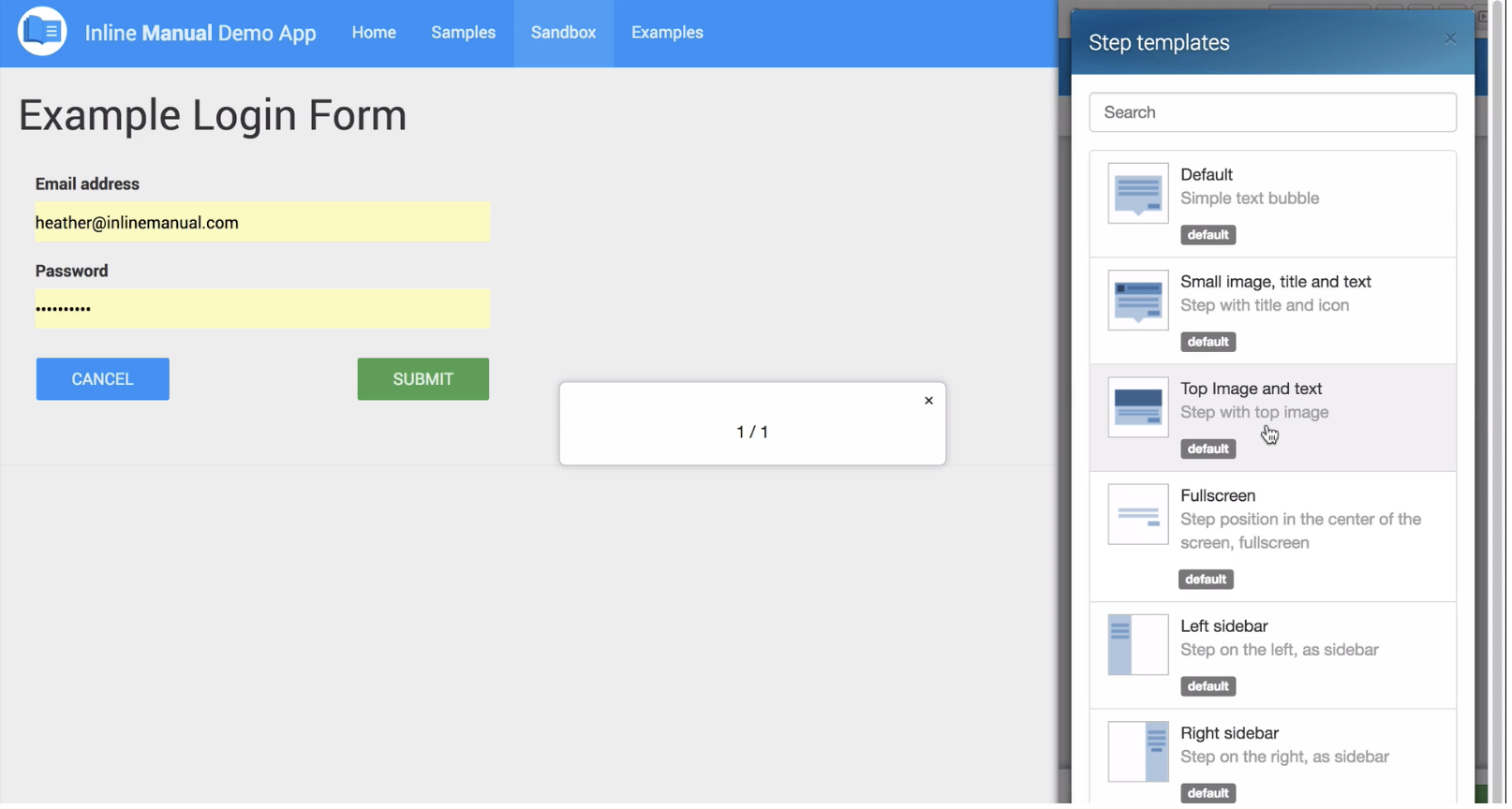 So, if Inline Manual is similar to Appcues, what are the differences?
Inline Manual vs Appcues – How is it different?
Better multilingual user onboarding – Inline Manual supports more languages and multilingual user onboarding.
Better customer support – Inline Manual claims they have much better customer support than Appcues does. Everyone who uses Inline Manual, whether they're using the lowest or the highest package, can enjoy high-touch and human support.
When we're speaking about customization, the good thing about Inline Manual is that it has a lot of predefined templates. On the other hand, in order to fully customize your in-app experiences, you will need to code in CSS.
Inline Pricing
Inline Manual's pricing is relatively expensive for new startups with a low number of monthly active users. But as you grow, it seems like the price per MAU is cheaper.
When you finish your 14-day free trial, you can choose from this pricing:
0 – 250 MAU – $158/month
250 – 2000 MAU – from $158/month to $202/month
2000 – 10.000 MAU – from $202/month to $307/month
10.000 – 20.000 MAU – from $307/month to $397/month
20.000 – 50.000 MAU – from $397/month to $790/month
Inline Manual – Why should you choose it?
Inline Manual can be a good Appcues alternative if:
You're looking for user onboarding software with more analytics and data.
You're serving the multilingual and multicultural market.
Summary of our 5 Appcues alternatives
Now that we have a clear view and insight into all five of the best Appcues alternatives on the market, let's summarize which Appcues alternative can be the best fit for your company…
If you're frustrated when using Appcues and you are looking for an alternative that is entirely focused on creating amazing user onboarding flows without coding at all, that offers you more freedom, control, and better UX features, then Userpilot is the best solution for you. You can create proactive & reactive in-app experiences with flows, widgets, checklists and native tooltips.
If you're looking for an Appcues alternative that can serve multicultural and multilingual markets with almost the same functionalities that Appcues has, then Inline Manual can be a great fit for you.
If you're looking for an Appcues alternative with better analytics, data, and reports, then the UserIQ will be a good solution for you.
If you already use Intercom as your go-to tool for customer engagement and support, and you're looking for a simplified user onboarding solution, then Intercom Product Tours is your answer.
If you are looking for an Appcues alternative that offers you a little bit more in terms of UI elements and supports both user and employee onboarding, Chameleon is your best bet.
If you belong to the first group and you can't wait to see the amazing things you can do with Userpilot, then schedule your Userpilot demo and one of our dedicated product experts will help you create the best user experiences for your users.
Please note feature information is correct as of August 2022. Userpilot has made every attempt to ensure the accuracy and reliability of the information provided on this website. However, the information is provided "as is" without a warranty of any kind. Userpilot does not accept any responsibility or liability for the accuracy, content, completeness, legality, or reliability of the information contained on this website.