How Long Should Your Free Trial Period Be?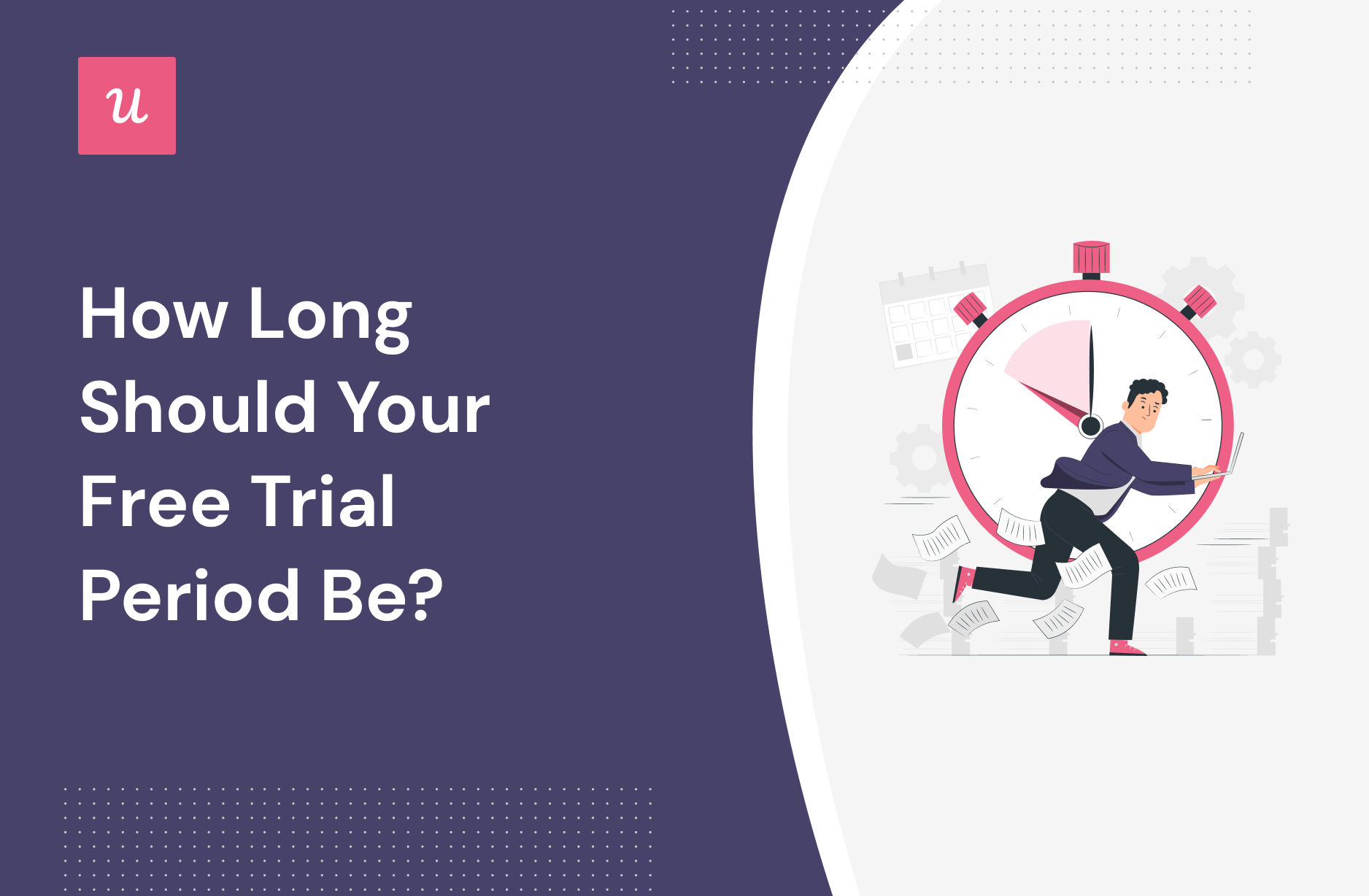 How long should your free trial period be to drive customer retention?
Free trial periods are a good possibility for business owners to pitch the product or services to their potential clients, yet people have double thoughts about the length of free trials.
Some argue for short trials (7 days) to create urgency for the user. Others say a longer free trial (+14 days) lets users explore your product at their leisure, and it becomes stickier.
Companies need to stop thinking of a free trial just in terms of days and also consider user behavior.
In this article, we will be diving into how you should design a free trial, the benefits of a short free trial vs a long free trial, and the different free trial models available.
By the end of this article, you will be able to determine which kind of trial offer works best for your business model.
TL;DR
During a free trial period, customers try a product/service for a limited time, for free, so they can understand the product's value and how it meets their needs, before actually buying.
Free trials improve SaaS conversions, shorten time-to-value, and drive product activation rate.
Days and debit card requirements are not the only factors that define a free trial. You can also be creative with other factors like your design and incentives for your user.
In B2B, it is more typical to request payment information and have a high-touch onboarding procedure for trial periods.
Meanwhile, the majority of B2C businesses give their customers a trial length of just seven days to explore everything without any sales involvement.
The free trial length depends on several factors and can be different for various industries and products. If you have a complex product you may need longer trial periods but if your service is easy to use, your trial length should be shorter.
To convert free trial users to paying customers, leave a good first impression, and personalize their onboarding experience.
Replace verification emails with onboarding emails to avoid customer frustration.
Use the empty states in your product to deliver additional value for your customers.
Interactive walkthroughs and onboarding checklists will help get your users to the "Aha moment".
Collect customer feedback and customer behavior data to improve the user experience and fix friction points.
After the free trial ends, users either leave your product or sign up for one of your pricing plans.

Try Userpilot for free now!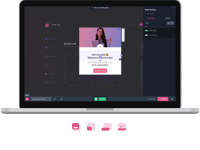 What is a free trial period?
Before we even begin talking about how long your free trial should be, we must cover what trial periods are and what is their purpose.
A free trial is a model where customers try a product/service for a limited period of time, for free, so they can understand how the product meets their needs before actually paying for it.
Why the free trial period length matters
Now that we understand what a free trial is, let's learn about the benefits different trial lengths can offer you and your users. Besides letting users experience value before deciding to commit to your product/service, free trials have the following benefits:
Shorten the time to value and increase the conversion rate
A successful free trial depends heavily on user onboarding. You want to make sure you've got customers engaged from the initial sign-up right the way through.
With the right guidance at the right time in order to reduce the user's time to value.
Take users past the AHA moment and reach the activation stage
That instance, when everything clicks and they see how your product helps them get their job done is called the "Aha! Moment." In LinkedIn, it is adding your first connection; in Spotify, it is building a playlist; for Userpilot, it is creating your first product experience.
How do you get them to this moment?
First of all, make it as easy for them as possible to reach the key activation points.
You can include an onboarding experience for new users that guide them to the activation events. Then after they perform the core action that allows them to experience the value of your product firsthand, you can consider them "activated".
Types of free trial periods
Days and debit card requirements are not the only factors that define a free trial. You can also be creative with other factors like your design and incentives for your user. Here are some common types of a free trial period:
Modular trial – Trial customers enter the product, and each feature has its own trial. This is great when you have a complex product and want to establish a hierarchy of features.
Demo, then free trial – Users enter a free trial period only after they have been given a demo. This gives salespeople the ability to qualify leads and educate them as much as possible before allowing them to enter the product.
Automate an extension – Users can extend a free trial period after completing the steps in the onboarding or trying out all the features. You can also try offering incentives in exchange for referring another user or for sharing your product on social media.
Opt-in free trials – no credit card required, after the end of the trial period the user needs to consciously extend it to purchase a plan [e.g. Userpilot].
Opt-out free trials – requires a credit card before the trial starts, if the user doesn't cancel before the free trial ends, they get automatically charged for the first month [e.g. Amazon prime].
Unlimited free trials – the user has access to all the features.
Limited free trials – the user has limited access to features, e.g. the lowest plan, a selected plan, or a specific number of key actions (e.g. keyword lookups – 100 per 24 hours in Mangool's KW finder).
Then you have different standards for free trials depending on your business model. Generally, requiring payment details and having a high-touch onboarding process is more common in B2B.
If you are B2C, most companies leave their users to explore everything in only 7 days with no sales involved.
How long should your free trial be?
You should take several factors into account when deciding how long your free trial needs to be. It can take some trial and error to determine your free trial period length based on the product or service you're offering.
Your free trial should be as long as it takes to reach your "Aha! Moment" and perform the key actions to be considered "Activated". 14-30 days is the most common for B2B companies. Short free trials (7 days) are great for adding urgency to the buying process but are more likely to be used by B2C companies.
If you have a complex product you may need longer trial periods but if your service is easy to use, your trial length should be shorter.
Each company's financial situation is different too. Some might have the funding to support a 60-day trial, so they know everything about their ideal users.
So what other factors should you consider when setting a free trial period length?
How is the trial length going to affect your sales cycle? Do you have enough sales reps to close if the free trial ends in 7 days? Are you pressured to close sales quickly?
How long can you financially support hundreds or thousands of users in a trial period?
If you have a ton of features, you may need a demo too.
Let's take a look at the benefits of short and long trial periods.
The benefits of a short free trial period for SaaS companies
It makes sense to define a short free trial as no more than 7 days. The truth is some products are so user-friendly they don't need 30 or even 14 days for users to see the value.
Their users want to know as soon as they sign up that the product will solve their problem.
So, companies opt for the short free trial period because it adds a sense of urgency to the buying process. Users will take the time more seriously, so companies have their full attention.
These short trials work more for the B2C space of SaaS because the job people are trying to get done is much simpler. Trials that are too long or include product walkthroughs in this space bore users, and they are more likely to become inactive.
Your customer acquisition costs (CAC) are also reduced when people convert faster. The longer the trial, the longer the sales cycle, which means a higher CAC. With a shorter trial and shorter sales cycle, your sales and customer success teams will have fewer prospects they need to manage and can be more supportive.
Example of a short trial and why it works
Sleeknote offers a short free trial of no more than 7 days.
It is a simple tool that online businesses use to launch marketing campaigns for their customers.
As soon you enter the product, you are met with a checklist that leads straight to their activation point.
Since there are only a couple of core features of the software, users realize the value within the first two minutes of signing up and setting up the product. Seven days is more than enough time for the user to come to a buying decision.
The benefits of a long free trial period for SaaS companies
A free trial is considered long if it extends beyond 14 days. It might be the best option when selling a product with several use cases and secondary features.
So, why would B2B companies want to have a 14+ day free trial?
Users learn about the product without any pressure.
Target users are looking for a complete solution and need the time to explore every benefit possible.
A great SaaS free trial experience provides a strong argument to their departments for why your solution is better in a crowded market.
People become emotionally attached to products that they have invested more than two weeks learning about and implementing. It makes it much harder to switch.
If your product requires IT or customer success assistance to set up and integrate into a tech stack, a long trial makes more sense.
Many companies hesitate to implement a long free trial because they think their product will be overrun by people who have no intention of buying. Usually, this depends on who you are targeting, your messaging, and your product positioning.
Example of a long trial and why it works
Dropbox realized that a short free trial might scare away potential users looking for a complete solution. They also found that more time given to users made it harder to stop using their product.
How to convert free trial users to paying customers?
As your free trial users move along their user journey, your job is the engage them from the moment they sign in.
If the onboarding is too complicated or underwhelming, it doesn't matter how many days they have. They will cancel after day 1.
So we have broken down the ideal onboarding experience for converting trial users into paying customers for any product, into the moments that matter most: the first 2 mins, the first 2 hours, and the first 2 days.
First 2 minutes of a free trial
The key to increasing day 1 retention is creating the right first impression. It is common for many users to make up their minds about a product in the first few seconds, so here is what you can do to help them decide in your favor.
Leave a good first impression
The perfect introduction is personalized to a use case. While many might be tempted to give a one-off hello or start a long product tour, it is more productive to use a welcome modal and ask the user what job they want to do with your product.
Personalize the customer journey
Now that you have collected customer data from your welcome screens, you can use it to personalize the user journey according to user JTBDs.
Effective personalization is possible through customer segmentation. Userpilot allows you to segment users using different filters and trigger a personalized onboarding flow specific to different user personas.
Use onboarding checklists to help users explore certain features
Onboarding checklists are a great way to show your users the main features of your product without boring them.
Moreover, you can tailor a checklist that matches their use case but still leads directly to your "aha moment."
This will help them get familiar with your product's main functionality and will motivate them to complete the checklist.
For better results, keep your checklist simple and up to 5 tasks.

Build an onboarding checklist code-free with Userpilot.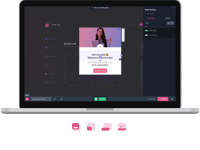 Don't push away potential customers with verification emails
Email confirmations are necessary for security reasons. You need to make sure your users are real.
However, it doesn't mean you have to demand it immediately when users sign up. And you definitely shouldn't make it mandatory when users sign up for the free trial.
Moreover, it creates friction and delays the moment when users start engaging with the product. If you make it compulsory at the beginning of the free trial, the moment may never come. The users will simply not bother.
To avoid it, first, let the users inside the product and get them to start engaging. Only then, use a small banner to give them a gentle nudge to confirm their email.
Benefit from empty states in your product
Your main job during a free trial period is to deliver constant value and improve user experience. Empty states are an excellent opportunity to showcase your product, reduce frustration, and decrease time to value for a higher retention rate.
But what can you include on an empty state screen? Here are three things to consider:
Showcase your product: if your product is a video tool, then creating an onboarding video with your product is a great idea to showcase your tool and trigger an Aha moment for the user.
Insert quick tutorials: Instead of leaving users on their own, guide them with tutorials with micro-videos, tooltips, or modals.
Add demo data for more complex apps: For complex apps, demo data helps to set the right expectations. The longer it takes to collect or add data, the longer it will take for the user to experience value.
First 2 hours of a free trial
At this point, a majority of users have probably at least hit your "aha moment" or have come close to it.
The next step is to create a secondary experience flow. This is creating experiences for users based on their behavior – which you can 'read' by looking at the goals you have set for them to complete.
This is a perfect time to deliver extra value and show users how to do more with already familiar features.
Use onboarding emails to deliver extra value
Onboarding emails are a great opportunity to educate new users on using your product and share some useful tips about certain features with them.
This also tells your users that you care about them not only when they are paying for your product or services.
Some useful information to include in your onboarding emails can be:
Easy ways to explore your product.
Onboarding video tutorial.
A short recap of your features and functionality.
A checklist on how to get started with your product.
Webinars your users may want to attend.
A CTA that leads the user to explore your pricing plans.
Use interactive walkthroughs to highlight your key features
Instead of using long product tours that bore your users and don't drive action, use interactive walkthroughs with contextual tooltips that can be triggered based on custom events or after the user interacts with a specific feature.
Interactive walkthroughs encourage the user to engage with the product by completing an action before moving forward. This allows users to learn by doing rather than clicking "next".
It makes the entire trial period more engaging. Customers learn how to do essential actions by actually trying them out for themselves at the moment.

Build interactive walkthroughs code-free with Userpilot.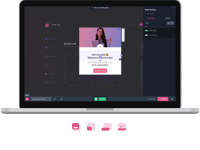 First 2 days of a free trial
After two-three days, your prospective users have probably already made up their minds about your product. They have at least gone through your onboarding or interactive walkthrough and have a pretty good idea of how your product works.
So why keep the free trial so long? Well, making your mind about a product and actually purchasing are two very different things.
That is why at the two-day mark, you want to show your users everything you got.
Re-engage an inactive trial user with reminder emails
If some of your users have stopped using your product, it's not a reason to give up on them yet.
Win-back emails are a powerful tool for retaining and re-engaging inactive users. This email needs to remind them why they started using your product and what they can achieve with it.
If those users are of high value to your company, you can try including a discount in your email.
Collect customer feedback and improve accordingly
If you want to create the best free trial experience for your users, you need to listen to them.
In-app surveys allow you to collect real-time customer feedback about certain interactions or overall experiences.
With Userpilot, you can create and customize surveys, tag customer responses, and analyze them in more detail.
And don't forget to always close the feedback loop by reaching out to surveyed customers and thanking them for their responses. This will not only make them feel appreciated but help them realize that their voice matters in the product improvement procedure.

Create and customize in-app surveys with Userpilot.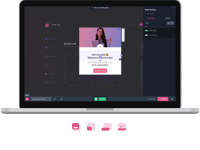 Monitor customer behavior to spot friction points
It's important for users to experience every feature they need to complete their JTBDs during the trial period. Otherwise, they may not get the max value from the product and become inactive.
You need to monitor how customers interact with different features of your product and see if there are any underutilized ones that can cause churn.
To do so, use feature tagging and look at the results. Userpilot's feature tagging allows you to tag different UI elements and see how many clicks and other interactions it gets from a certain group of users.
If you notice any friction, you can showcase the feature with a contextual tooltip to deliver max value during the trial period.
What happens after a free trial period ends?
When the free trial period is over, and if the user hasn't chosen a pricing plan, their account will be automatically frozen at the end of the trial period and their free trial experience will end immediately.
However, if they have chosen a pricing plan before the end of the free trial period, their account will automatically switch to a paid membership. That is when the users' billing period starts and they are required to provide payment information so you can proceed to collect payment.
Users can cancel their account subscription anytime. For canceling the account subscription, you can apply anytime.
How to calculate the free trial conversion rate?
Your trial conversion rate is the percentage of trial users who eventually sign up for a paid plan after the free trial ends.
To calculate your free trial rate, use this formula:
Trial conversion rate = Number of trial-to-paid users/ number of trial users.
Let's say your product has 500 trial users and 90 of them end up becoming paying clients. Your trial conversion rate in this scenario would be:
90/500 x 100 = 18%
What is a good free trial conversion rate?
Now that we have learned how to calculate free trial conversion rates, let's learn what is considered a good conversion rate for SaaS companies.
The interesting thing about the free trial conversion rate is that there are various benchmarks for the SaaS industry.
These come down to the type of free trial you are using, the complexity of your product, your audience (B2C vs. B2B), and how much you focus on onboarding.
However, the average SaaS conversion rates are as follows:
If you have a relatively new product in the B2B space, try to aim for a rate between 15%-30%.
15% is considered a good rate, 25% is the B2B industry average you should aim for, and a 30% conversion rate and above is excellent.
If you already have some time in the market and are using an opt-out free trial, you will want to shoot for an average conversion rate between 50-75%.
The one takeaway is that the companies with the highest conversion rates have the best onboarding experiences. Just look at Kontentino; they increased their new user activation rates by 10% by including an interactive walkthrough (created through Userpilot).
Conclusion
The free trial length depends on different factors.
If you are still unsure what works for you, A/B test a 14-day and 30-day trial and see which users engage more. Look into your sales cycle and see how much your sales reps engage with prospects and how much customer success helps customers. You could be lacking the resources to provide a great experience based on the time you set.
Want to get started with improving your free trial period? Get a Userpilot Demo and see how you can increase SaaS free trial conversions.

Ready to increase SaaS freee trial conversions?