The 7 Best Free SaaS Software Training Resources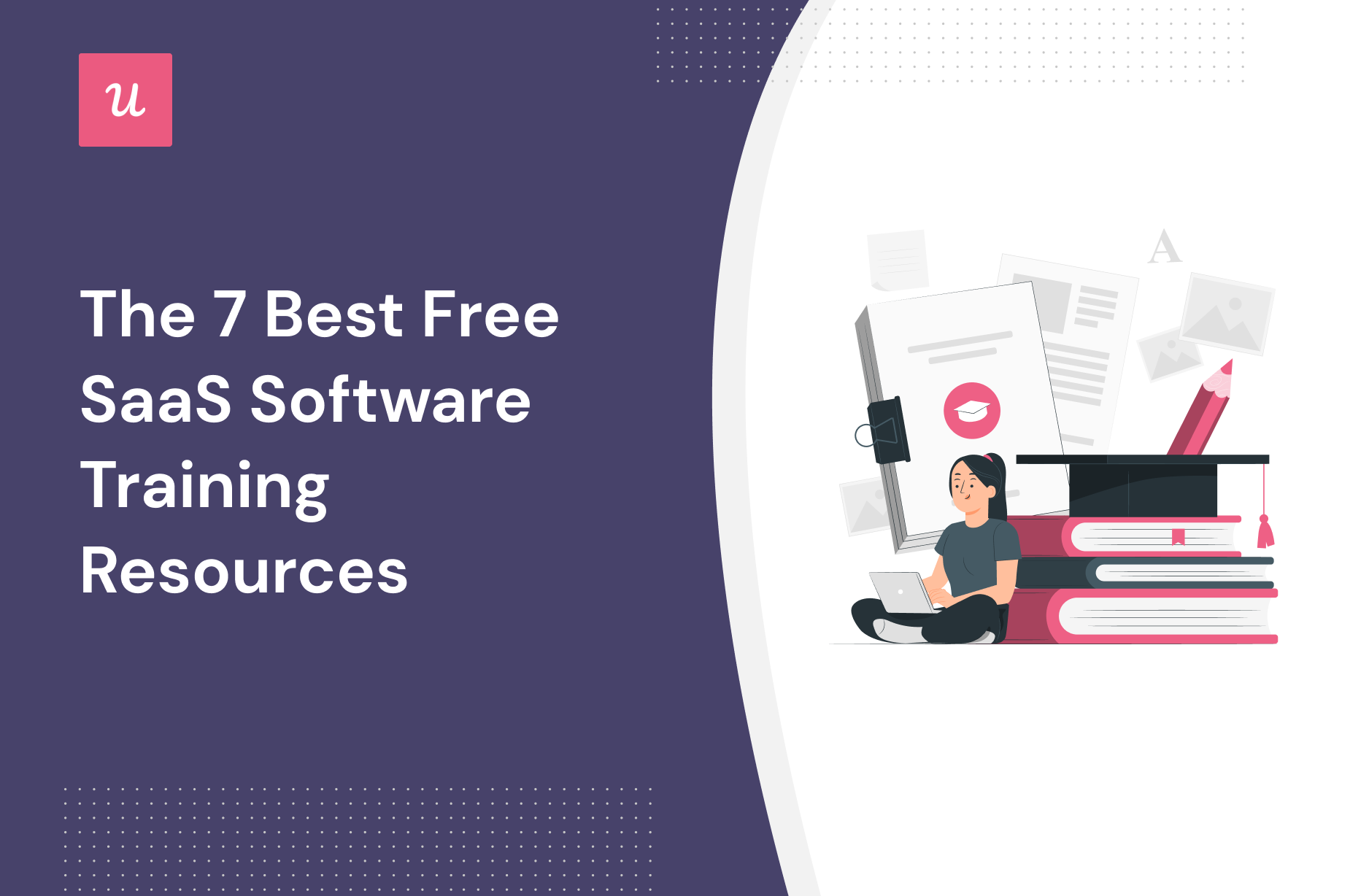 Today, many software companies are delivering their software over the internet via web-based log-ins compared to traditional installed software.
You might use SaaS applications daily already, cloud software like Google Drive, Zoom or Slack.
If you want to learn more about SaaS, the route you'd want to take depends on what problem you'd want to solve
Are you wanting to learn more about the business model? See more about the Coursera, Udemy, CXL Institute, and HubSpot courses
Or are you wanting to code and develop software? Google Digital Garage is the best place to start
The product management role and training? See the Product School offerings
You'll also want to check out our free Product Adoption School material: everything you need to know to start converting both new and existing users to power users!
Get your free access link below!
If you want to learn skills towards SaaS implementations specifically, you'll also want to study Web-based programming languages and web technologies. HTML,CSS,Javascript, SQL or NoSQL Databases, Server Side Programming etc.
Keep reading to see the best training we recommend for all of the above.
For those who are more intermediate/have begun their careers in SaaS – be sure to join us in our annual Product Drive Conference, held in October. We'll be discussing topics spanning from Product Management, Product Marketing, to Analytics and Leadership!
Best Free Online SaaS Training/Courses
Google Digital Garage
Google Digital Garage offers has a free programming basics course where you'll learn about coding languages and how coding can help you achieve specific tasks.
Coursera
Introduction to Cloud Computing
This free course introduces you to the core concepts of cloud computing. You gain the foundational knowledge required for understanding cloud computing from a business perspective as also for becoming a cloud practitioner. The completion of this course also makes you eligible to earn the Cloud Computing Core IBM digital badge.
EdX
Introduction to Cloud Infrastructure Technologies
This free online course is provided by The Linux Foundation, a leader in open-source content. In it, students will get an introduction to building and managing cloud technologies. They will also learn about network and storage solutions, plus all the next-generation cloud technologies.
Udemy
Essentials of Software-as-a-Service (SaaS) Business
How To Startup Your Own Software As a Service Company
These affordable Udemy classes are good for business owners, programmers, or software developers. You can expect to explore KPI's, metrics, business marketing with SaaS, programming languages, cold calling, and mass emails.
LinkedIn Learning
Learning Cloud Computing: Core Concepts
Google Digital Garage
Google Cloud Platform | Big Data & Machine Learning Fundamentals
Google Cloud Platform Fundamentals | Core Infrastructure
Google provides these courses (various pricing) covering in-depth cloud computing concepts. The first two are for intermediate-level students looking to gain a better understanding of PaaS for machine learning and infrastructure. The last class is beginner-friendly and covers cloud computing concepts.
CXL Institute
Product-led SaaS Growth by CXL Institute
This is a great free course that focus on product-led SaaS growth. It will help you develop a solid strategy in four simple lessons. It goes over a bottom-up marketing approach to building a sustainable, product-led growth engine. It goes over terms like PQLs, SQLs, MQLs, pricing models like free trial vs freemium, and concepts like jobs-to-be-done.
Product School
Product Management Courses – Product School
Product School is well known in the product marketers' and managers' realm. They'll be able to provide you with essential product management training. You'll get the chance to learn from product leaders working at top Silicon Valley companies, including Google, Facebook, Netflix, Amazon, etc. Further, it has a huge community of product professionals who will help you learn and grow over time.
You'll get to learn more about:
The role of a product manager, how to interview for product management roles
Product lifecycle
Modern product development process
Identifying customer pain points or challenges
Analyzing data to form buyer personas
HubSpot
HubSpot Academy's Inbound Marketing Course
If you're looking to learn more about the business side of SaaS, you'll want to check out HubSpot's course on inbound marketing. This course focuses on creating and executing an inbound marketing strategy by researching, creating buyer personas, and modifying the acquired results.
The course will cover the following aspects (we also recommend you check out all their other free marketing courses as well):
Alignment of marketing with the ever-changing buying behaviors
Detailed content curation by creating topic clusters and pillar pages
Developing a solid social media strategy
Developing and implementing a strong conversational growth strategy
How to nurture leads
Analyzing your existing customers to build a customer-centric marketing approach
And that's all that we have so far! If you have any suggestions, feel free to comment below!