5 Ways to Create a Personalized User Experience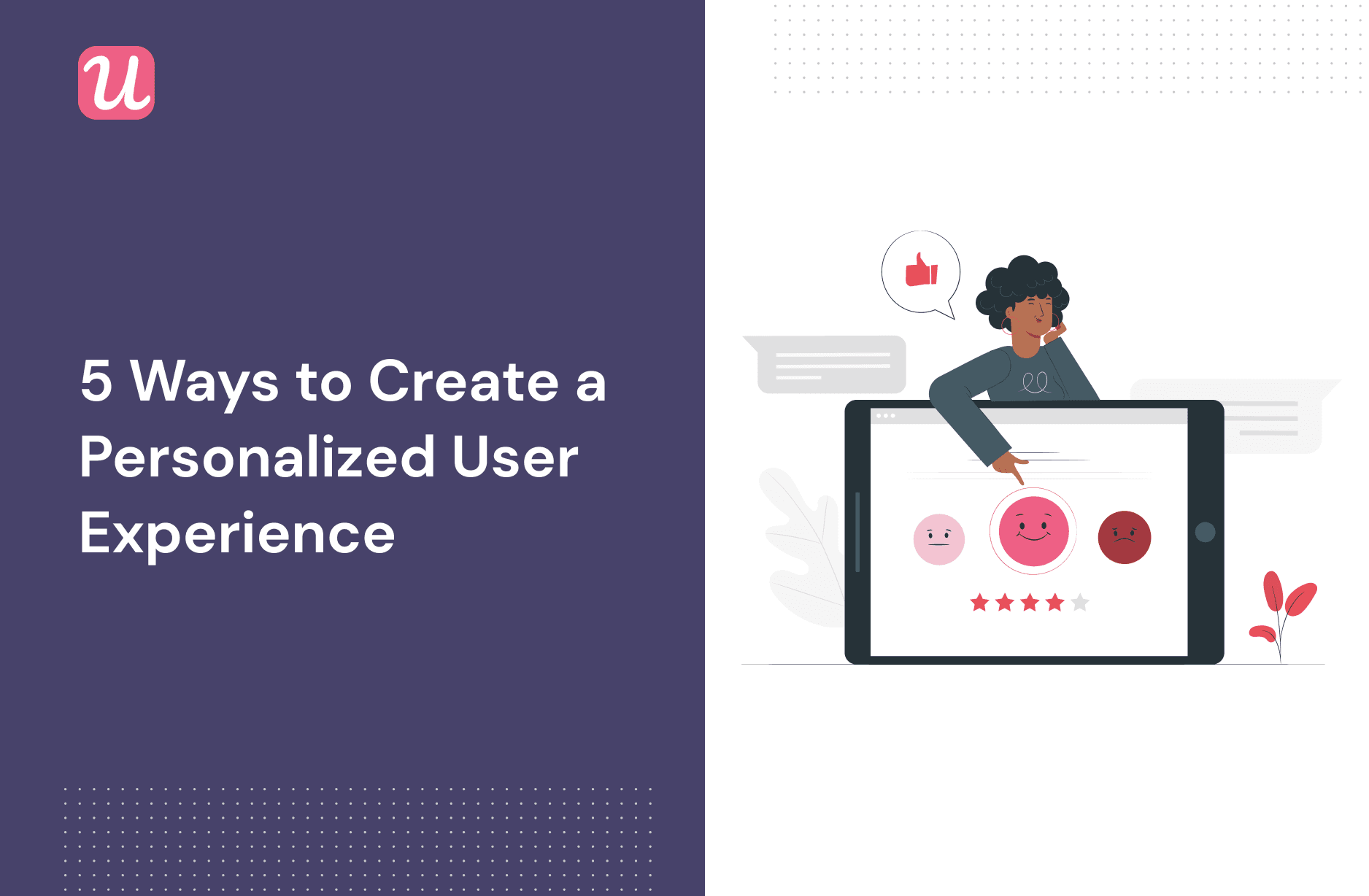 SaaS products are masters at multitasking. A single CRM or email marketing app might serve startups and enterprises, UX designers and product managers, visual learners, and kinesthetic learners. No two users are the same, so why should their onboarding be? Persona-based onboarding dials into the needs of users and delivers a personalized user experience for each customer segment throughout the user journey. And this personalized approach works!
In this post from our friends at Candu, you'll learn how to take a personalized approach to boost your user experience. Like Userpilot, Candu is a no-code, drop-and-drag editor for SaaS – perfect for all your UX creation needs.
80% of consumers are more likely to do business with a company that offers a personalized user experience. Even better, 80% of companies report an uplift after implementing personalization.
Although it takes a little extra work in terms of building personas and creating UX variations, the payoff is an engaged user base that finds value in your product from the get-go. Let's take a look at how it's done.
How to collect data to create a personalized user experience?
A persona is so much more than a job role! It takes into account personality traits, company size, geographic location, technical aptitude, and more. Create a micro survey to ask your users the questions that matter most to you and your targeting capabilities. Integromat, for instance, asks customers about the other apps they use, while Kontentino focuses on use cases.
Include these persona-driven questions on your signup form to ensure you get the data you need. According to Accenture, 83% of consumers are willing to share their data for a more personalized user experience. Just don't take advantage of your users' goodwill: Keep questions brief and your micro survey short to avoid churn.
6 examples of personalized onboarding
Once you know who your users are and what makes them tick, you can build personas representing your typical customers. Then it's time to personalize your onboarding to suit each persona. Let's take a look at a few SaaS companies that are doing it well.
#1. Customer success stories
Proven results from your customers — whether in the form of short testimonials or complete case studies — are a powerful sales tool, but they only work if they're relevant! An HR manager doesn't want to read about how a developer uses your product, and vice versa.
Xero, an accounting software with a broad user base, allows users to select an industry before it displays relevant customer stories.
But, if you've already collected user data, you can do one better by automatically displaying relevant testimonials and case studies within your app. Segment by use case, job role, or geography, and display only the customer success stories that will really resonate.
#2. Product tours
Some users know what they're doing and others… not so much. Use your onboarding to determine who has prior knowledge that will aid them in your product and who could use a little extra help. Then customize the onboarding experience to meet the customer's needs.
Convertkit, for instance, finds out whether its customers have used email marketing software before and then tailors its import instructions based on a user's previous provider.
Users get all of the information they need and none they don't, saving everyone time and frustration.
Userpilot is a powerful tool for creating complex, branching logic flows, and it's the magic behind these ConvertKit import instructions.
Postfity, a social media scheduling tool, uses personalized slideouts built-in Userpilot to target the user who gave some negative feedback about e.g. a missing feature, once the feature in question is released:
Tools like Userpilot make it super easy to build such personalized user experiences – since creating them is completely code-free and can be done with a visual builder:
#3. Feature recommendations & template suggestions
Here's an area that's ripe for customization! Just a single question at signup about your customers' potential use cases, and you have all the information you need to recommend helpful features and templates.
Zapier builds the question into its signup process by asking about favorite apps, much like Integromat. Then Zapier takes it one step further by telling users that they'll receive personalized workflow recommendations based on their answers.
When customers know they'll be deriving value from the information they provide, they're all the more likely to answer your questions. And personalized recommendations will help get users to that "Aha!" moment faster.
#4. Account manager
Every user deserves personalized support when they run into an issue, but some accounts are more deserving of your time and resources. At Candu, we reserve the big guns for big accounts. Enterprise customers get direct access to Georgia, our Head of Customer, while free trial users get a more generic "Contact Support" form.
Linking up different accounts with different account managers lets you connect users to the right support person with the right level of expertise. You can also segment by geographic location to connect users with local account managers who will help move them through the funnel.
#5. Upgrade CTAs
Hitting users with the upsell too soon can be a major turnoff. When it comes to upgrading prompts, use personalization to filter out new users who might feel harassed, and focus on those who have already experienced your product's value.
Spotify waits until just the right moment to push an upgrade — when listeners have used up their six free song skips. Presumably, these users have already spent enough time in the app to understand the value of upgrading, and Spotify reaches them at the precise moment when they need the upgrade to continue experiencing that value.
Take advantage of your product's premium features to determine when users are most receptive to upgrading, and personalize your CTAs to reach out to them with the right message at the right time.
Conclusion
To sum up – a personalized user experience can help your SaaS achieve a number of business objectives, at a much lower cost than most companies expect. With code-free tools like Candu or Userpilot, you can add elements of personalization to both your native UI and in-app experiences, as well as your website, in a fraction of the time it would take to custom-code them.