The Ultimate Guide to Product-Led Growth Marketing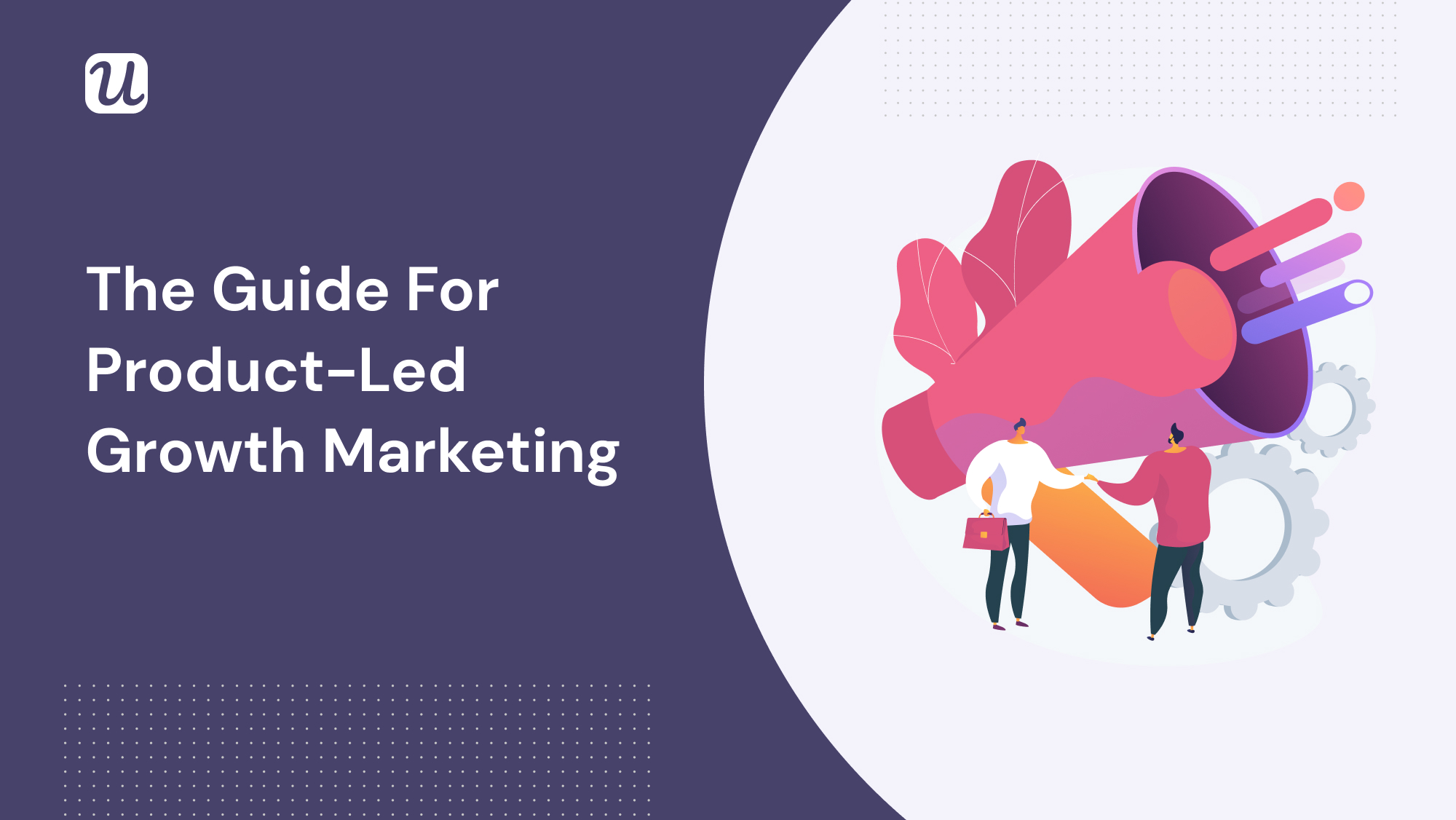 Product-led growth marketing is like the business equivalent of really great storytelling.
And that is → Show don't tell.
That's why we wouldn't dare tell you what product-led marketing is or how to do it. Instead, we're going to show you how to drive it.
What is product-led growth marketing?
Here's an easily digestible definition for those who are new to the concept: Product-led growth marketing is when you use the product as the primary driver of acquisition. This type of marketing also involves marketers in expansion and retention (not just acquisition).
Typically, this means that your product uses a model that includes a freemium or offers a free trial. This is a disruptive, bottom-up sales model…where employees of an organization can choose what products they want to use instead of being forced to use certain tools by IT or operations departments in a traditional top-down approach.
Components of product-led growth strategy:
The product is your key channel for marketing

The product should

have a viral effect and prompt users to share it with others

Marketers don't just own "getting people in the door"—they or collaborate in sales processes, user onboarding, and retention too

You should prioritize the user experience above all else

You should prioritize more self-service funnels and training before making new hires in customer-facing roles

You should regularly run growth-related experiments

You should capture product usage activity to drive personalized onboarding and upgrading sequences

You should segment users and tailor the buyer journey

Paywalls do not appear until the customer has seen the real value
Here are some classic examples of successful companies that have used product-led growth:
Slack

Dropbox

Typeform

MailChimp

InVision

…and new cult classic, Loom
Why PLG, or product-led growth matters now more than ever
Customers are demanding. They want to try before they buy. Their attention spans are low. They'd rather see your product than read a whitepaper about the problem it solves.
However, product-led growth is about so much more than "try before you buy."
It's about making an incredible product and investing in ways for it to sell itself.
From a marketing standpoint, you're asking "How can our product generate demand?" Instead of "How can we generate demand for our product?"
There are multiple death traps that product-led growth marketing can help you avoid:
Difficulty achieving profitability

Long sales cycles and low revenue per employee

Low retention and customer LTV
How product marketers can make the biggest impact possible
In an increasingly competitive market, product-led growth marketing lowers your customer acquisition costs and increases profit margins. That's why product-led growth marketing doesn't only align with marketing and selling, but also an organization's business.
I tell my team members that their gold standard is not whether customers bought a product, but did they recommend us? It's a higher bar and a different standard. We also don't see marketing's role as getting customers in the door and then wiping our hands and going on to the next one. Marketing's role is about recommendation, so we spend a lot of time building up playbooks and putting together hints and tips on how to get the most out of Slack. – Bill Macaitis, former CMO of Slack
In order to help your organization achieve all of the benefits of product-led growth marketing, you need to become obsessed with it. Study it relentlessly, run growth experiments, and—whenever and wherever possible—reduce time to value.
Freemium or free trial? (a product marketer's vetting criteria for an important decision)
You're a marketer. Most likely, the decision to offer a free trial or freemium model has already been made, and not by you.
But the wrong pricing model can destroy a business. Adopt a freemium model when your market isn't big enough, and you'll never be profitable. Choose a free trial method when your product has unicorn potential and you'll stagnate your growth, leaving room for competitors.
Freemium is right for your product if…
Your product is relatively simple to use and users get immediate value from it

Your market is large enough or even better…your product can be used by virtually any consumer or business

Your product has fewer features and is a scaled-down version of more Enterprise-ready alternatives

Your market is mature, saturated, crowded and overserved
Free trial is right for your product if…
Prospects are able to experience an "Aha!" moment during your free trial

Your Annual Contract Value (ACV) is high enough to support a sales team

Your market size is medium or small (in a certain niche or vertical, not for use by all consumers or businesses)

Your market is underserved and uncrowded
As a product-led growth marketer, you need the entire business model and pricing model to fit the product and the market. If it's not, then it's time to have a major discussion with your leadership team before forward.
How to get product-led growth marketing right on every channel, and with every asset
Product-led growth marketing brings your product closer to the customer, on every channel. Let's walk through a multitude of channels so that you can see what works, and immediately spot growth opportunities in your own product.
Your shareability
With product-led growth, the virality comes from when users receive value from sharing the product. Meaning, they want to or need to share it of their own accord. It's the product that's incentivizing them to share it, not a referral or affiliate marketing program.
This is about prompting users to share, and helping them to want to share in the first place.
Sharing a prototype with Invision
Invision has built-in virality. When a user (whether on the free plan or not) is finished with a prototype or wireframe, they're going to need to share it with their boss, their colleagues, their employees, their contractors or their clients. The product itself is inspiring virality.
Freemium versus free trial consideration:
Clearly, product-led virality will have a far bigger growth impact for freemium than a free trial.
With a free trial, product-led sharing would mean that the recipient of the prototype or image, or video would only be able to see what had been shared with them. They wouldn't be able to create something similar on their own for free. With the free trial, this sort of sharing just isn't going to lead to massive growth.
If you're developing a product that is used by multiple people and shared with multiple people, you should most likely have a freemium model to bring in product-qualified leads in the door every single day, fueled by the actions of your existing user base.
Your home page
Product-led growth marketing puts the product's features front and center in design and copy.
Here are some of the key components:
Quick and easy sign up (Email only in a form in the hero section of the home page)

Immediate understanding of the product, instead of a problem/solution approach that works in the case of demo sales)

Tons of visuals of the product, instead of images of people or creative graphical illustrations
Let's take a look at some examples
Simple value proposition from FreshBooks
FreshBooks is an invoicing and accounting solution for small businesses. And guess what? That's exactly what this home page hero section tells us. There is no confusion, no unnecessary creativity or cleverness.
The content includes everything a user needs to know about the product so they can sign up and start their free trial right away.
The pathway is essentially…
"This is what FreshBooks is" → "Now try it"
For simple products prioritizing, product-led growth, this works. If you've previously been a marketer for products with demo sales, you might be accustomed to addressing the persona's problems and educating them on your solution and sharing the business outcomes of the product.
But with product-led growth, you need to simplify your home page and inspire them to try before they buy—quickly.
Perfect product-led growth marketing from Slack
Similar to FreshBooks, Slack makes it easy to get started with nothing more than an email address, right there in the hero section of the home page.
Immediately below the fold, there is a product section that lets you click around to explore the product.
It's as if you're using Slack before you've even signed up, because they have created a high-fidelity prototype that is interactive and filled with realistic data.
Notice how they've prioritized "Organize conversations" as the first task you can achieve (there on the right-hand side). This is because the chat function of Slack is the quickest path to value for new users, even though they now have tons of other features that existing users love.
Freemium versus free trial consideration:
Whether your product is freemium or free trial shouldn't have too huge of an impact on how you treat your home page. Your market and your product will affect the copy and design more. In both cases, you want to bring people into your ecosystem as quickly as possible.
Your pricing page
Moving on to another critical piece of your website…the pricing page.
Clear plan options from Invision
Every company using product-led growth must have a simple pricing structure. Invision's pricing page is a great example. There's no complicated feature differences. The factors that affect pricing is the number of prototypes and the number of team members.
If you can get your pricing tiers this succinct, please do it.
It's true, sometimes your tiers are too complicated and do rely on feature differences. Regardless of the criteria, you should aim for as much simplicity as possible.
De-prioritizing Buffer's free-plan
Buffer, a mega-popular social media scheduling tool, has recently updated their pricing page to de-prioritize the free plan.
It's not completely hidden, but it's not in your face either. They still have the freemium model, but they've achieved a level of growth to where they might not necessarily want tons more free users, and instead want to push people to their affordable small business plans.
Freemium versus free trial consideration:
While early-stage companies using product-led growth strategies will likely put their free version front and center, there comes a time when companies need to prioritize getting more paying users in the door. This obviously goes hand-in-hand when the focus shifts from growth to profitability.
Your sign up page
For self-service SaaS products, your sign-up page is super important. This is the page that users land on following clear CTAs like "Sign Up," "Get Started," "Start Free Trial" etc.
There are a few components of a sign-up page that every product-led growth marketer should know:
Minimum details required to get started (typically just an email address)

Restate the value of the product using social proof (such as a testimonial)

Remind users that they don't have to put their credit card in yet (if that's the case)
Invision being all about that free life
Invision wants you to hurry up and try the product that Molly Nix from Uber is already into, so they've made it ridiculously easy and removed any objections you may have with their "Free forever. No credit card needed" copy.
MailChimp's in-app pricing page
MailChimp takes an unusual approach to the signup process. After you sign up and give your email, you're then taken to an in-app pricing page to help you complete your sign up.
The benefit of this is that you get users in the door before you ask them to make a decision. You have captured that lead. This wouldn't work for every product, but for something that scales (like an email marketing tool), this makes a lot of sense.
Freemium versus free trial consideration:
Using the freemium model, you just need to simplify and make things as easy as possible, like the Invision example. Remind people that your product is "Free forever". With a free trial product, you might want to do a little bit more explaining on your sign up page. Instead of just having social proof, you may want a three- or four-item icon section that details the tasks a user can achieve. Either way, if no credit card is required to get started, you would do best to mention that in the copy.
Product-led growth: your in-app onboarding
Amazing, seamless onboarding is critical with product-led growth marketing. And remember, marketers using PLG strategy collaborate in onboarding, not just acquisition.
Getting valuable info from SproutSocial's free trial users
Check out how SproutSocial asks an initial set of questions to better customize the onboarding experience and also understand their incoming new users.
FreshBooks' onboarding progress tracker and empty states
Onboarding progress trackers are popular, and for good reason. If your product requires a set of steps that must be followed in order to extract value, you should help customers do them in order.
And, here are empty states done right! 💯 See how positive and enticing and outcomes-focused the copy is?
Business owners definitely want to know who owes them money, and they for sure want to watch their profits grow.
Freemium versus free trial consideration:
The difference between freemium and free trial regarding onboarding has more to do with the product itself.
Is your product fairly complicated but offers a free trial? You'll likely need a progress tracker and empty states and maybe a few different options for in-depth learning, like webinars or guides (covered below).
For freemium, you want your user to achieve a task as quick as possible. So your on-boarding might center more heavily around a guided product tour, rather than a setup process.
Product-led growth: your onboarding emails & guides
User onboarding is a multichannel effort. We've grouped emails and guides together, because the best onboarding emails typically point users to additional resources, and also prompt them to get back inside the product.
A product-centric email with tasks and outcomes from Monday.com
This initial welcome email from Monday.com spells out very clearly what you can achieve with the product and has one simple goal, to get users signing back in.
Multiple ways to get started with Freshbooks
It's not easy to switch to a new invoicing and accounting tool. Not by any measure. That's why FreshBooks's initial email provides multiple options to get up and running.
High-fidelity onboarding, simple emails, and guides from Slack:
So, this next screenshot is the stuff product-led growth where all PLG fans can't stop talking about. Here's what Slack's onboarding looks like…
Step 1: Enter your Workspace name

Step 2: Enter your first project (which becomes a channel)

Step 3: Invite people
At every step, while I'm filling out info on the left, the high-fidelity mockup on the right is changing. It's not magic, but it sure feels like it.
Why does this matter? Because it's as if the user is using the product before they are even using the product. It brings the product to life and gives an immediate reward at every step. You can guess what the result is: higher rates of completion, which means more onboarded users, which means more future revenue.
The welcome email from Slack is absurdly simple. It tells me my new account details and sends me to their library of guides to get started.
Notice how Slack's guides are all organized around use cases?
This is product-led growth marketing down right. Don't show me a bunch of "stuff." Show me how I can use this in my role or for my specific project.
Another core focus is using product analytics and specific user behavior to trigger the right emails at the right time.
Slack does this well.
They know that I setup the name of my Workspace, and my first channel, but that I did not invite any teammates. The invitation step is where I abandoned my onboarding journey. So, moments later I've got an email in my inbox prompting me to begin right where I left off…with the invitations.
(We'll forgive them the ugly URL below.)
Freemium versus free trial consideration:
When it comes to onboarding emails and guides, the complexity of your product and the market will dictate the approach. The constant is to have plenty of self-service guides to help your users learn how to do it on their own. Remember that a core tenet of product-led growth is to create more self-service assets and systems before hiring more support or sales people.
Your in-app upgrades
For Freemium products especially, getting users to upgrade to a higher level subscription is essential. Let's see this in action, shall we?
Premium features from Loom
This is the Loom we all know and love. The screenshare video SaaS is a new cult classic when it comes to product-led growth. They've amassed a user base of millions in an incredibly short time, with no money spent on advertising.
And now it's time for them to prompt more users into upgrading. They do this by showing other editing features that are available and driving traffic straight to upgrade.
Freemium versus free trial consideration:
Absolutely, in-app upgrading is more important to a freemium product like Loom than a product like FreshBooks which has a free trial and multiple paid subscriptions. When there's no free trial available, you may able to get existing users to upgrade through content marketing like webinars and blogs. But for freemium products especially, this absolutely must be product-led and must be inside the product.
Your PPC ads
What about PPC ads? If we're growing our product through virality, do PPC ads still make sense?
When searching "social media marketing scheduler," there are three well-known tools taking up the first three ad spots:
Hootsuite – has a free version

Loomly – does not have a free version

CoSchedule – does not have a free version
Freemium versus free trial consideration
While you can run PPC traffic to a freemium model SaaS, you need to be careful. You should "de-prioritize" your free trial version, like Buffer has done on their pricing page in the example above, and like Hootsuite does as well. Otherwise, you run the risk of paying a lot for traffic that may not convert to a paying user. You would do better to invest in building true virality into your product than spending on ads. But when a free trial is offered (and no free version), you can have success with highly targeted ads.
Your content marketing
With product-led growth marketing, we want to build our user base with the lowest customer acquisition cost possible. When done right, content can help us achieve this.
Informative and insightful content from Buffer
Buffer is a great example of a Freemium product that has grown a huge user base, largely from their content efforts. Here's what we can learn from Buffer:
Prioritize SEO

Write resource-style tutorials and guides that are highly actionable

Categorize content into libraries

Meet advanced and beginner users needs

Include case studies (like the Ugly Drinks example above) so readers can learn from other companies' successes
Freemium versus free trial consideration
With either freemium or free trial, content is incredibly important. However, with a freemium version, you may want to invest in it more heavily, because you're in more danger when it comes to paid ads, so you'll be prioritizing organic growth in all ways.
The future of product-led growth marketing, from a marketer's view
Product-led growth marketing brings marketers into so many other facets of the company:
Sales

Onboarding

Retention

Expansion

Business strategy

Pricing
With product-led growth, marketing is not just the first step in the customer journey.
Us marketers are involved throughout the entire customer journey. #getusedtous #heretostay #sorrynotsorry
So where is this headed? The role of marketing will become even more cross-functional. Content marketers will write scripts for mini product demos, instead of just informational webinar content. Social media marketers will make cool product GIFs. Heads of growth will have a say in changes to pricing tiers and product upgrade experiments.
We'll all keep coming together in service of the customer and creating a kickass customer experience.
Are you ready to move towards Product-Led Marketing? Then, try Userpilot today.
Credits: This blog would have been incomplete without insights from an actual product-led growth book and OpenView.
Resources: Also, check out Product-Led Growth Research to know some benchmarks, numbers, and insights.  
About the Author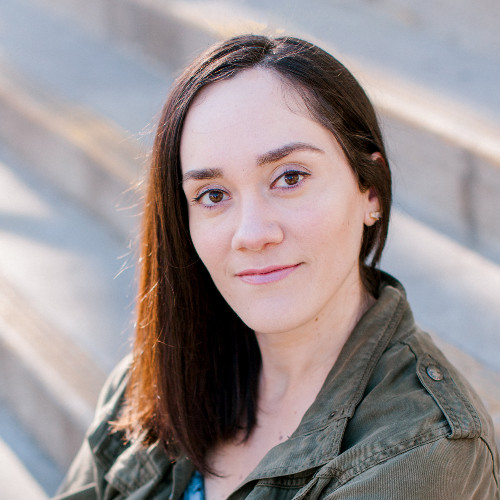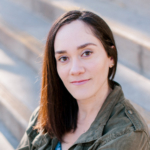 Dayana Mayfield is a B2B SaaS copywriter who believes in the power of content marketing and green tea. She splits her time between Northern California and Northern Italy.