WalkMe Competitors: Top 5 of All Time [In-Depth Comparison]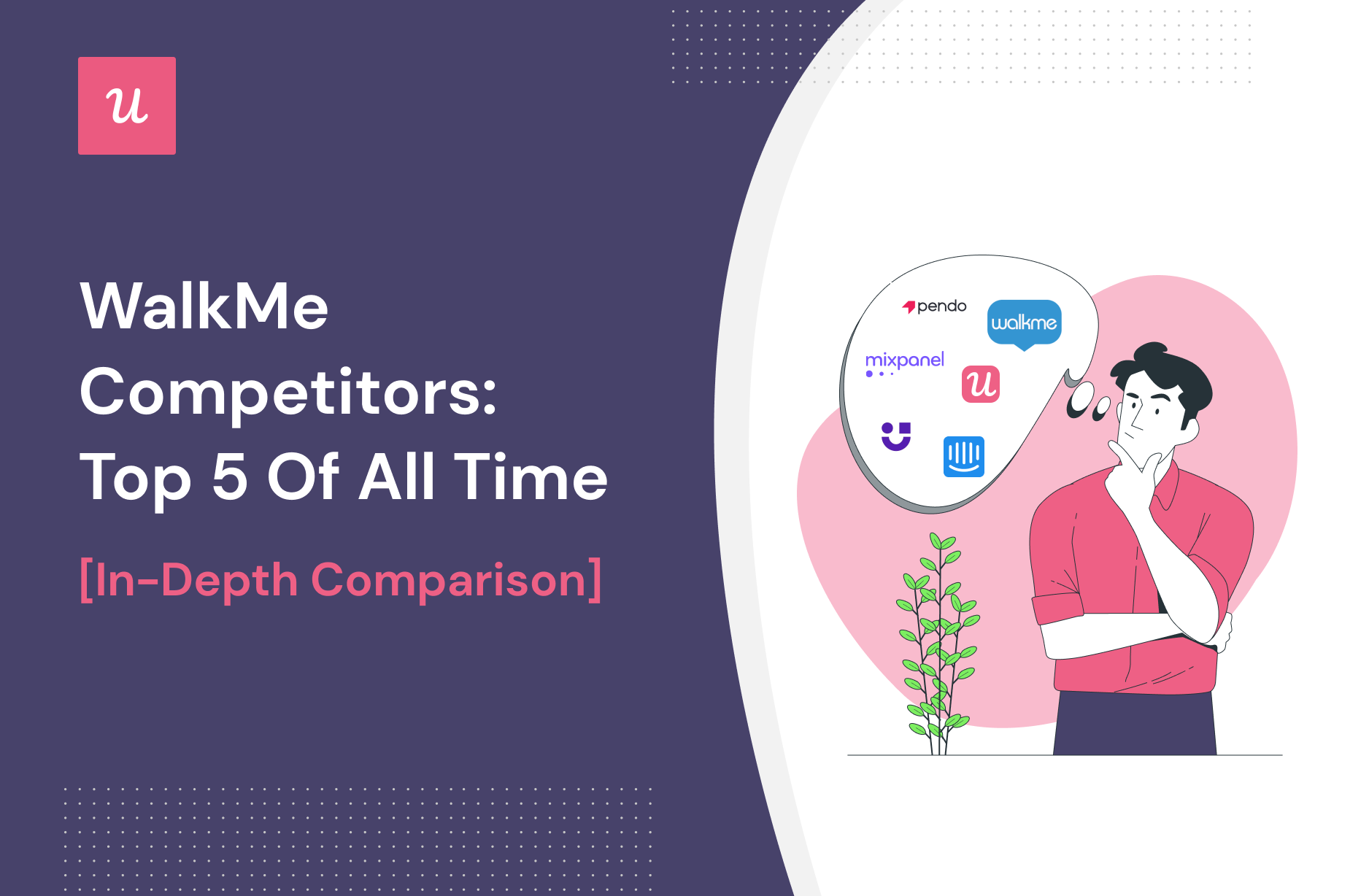 WalkMe is a popular tool for driving user adoption, but as an on-premise solution tailored for the employee onboarding use case, it may not be the best option for SaaS user onboarding.
So today, we're exploring the top 5 WalkMe competitors that are more suitable for SaaS product teams – so you can make a more informed decision.
TL;DR
The WalkMe platform is a cloud-based digital adoption platform aimed at enterprises. Typically, it is used as an employee training tool – for onboarding employees on third-party applications such as Salesforce, Hubspot, Xero, etc. Additionally, it can be used for onboarding new SaaS users.
Depending on your use case, you may want to consider the following  WalkMe competitors: 1) Userpilot 2) Appcues 3) Whatfix 4) Userlane 5) Pendo 6) Gainsight.
When it comes to SaaS new user onboarding, WalkMe's users often complain that it's hard to use and too complex. So you may consider better alternatives such as Userpilot, Appcues, or Userlanefor your new user onboarding.
If you are looking for a WalkMe alternative that's less expensive and easier to set up for employee onboarding, Whatfix may be a good choice.
For Customer Success needs, Gainsight may be the best WalkMe competitor.
WalkMe analytics consists of user dashboards, paths, and funnels. It's similar to Pendo, which is less expensive and complicated to set up though – so it may be a good alternative for this use case.

Try the best WalkMe alternative for your SaaS now!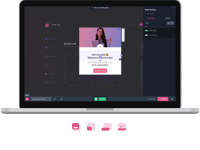 What is WalkMe?
WalkMe was one of the early pioneers when it came to digital adoption. It's a cloud-based digital adoption platform that provides Product and Customer Success Managers with the tools they need to drive product adoption through their app or product.
WalkMe was one of the first to the party, but that doesn't necessarily mean that they're the life of it.
In other words, WalkMe's digital transformation and adoption platform:
Focuses primarily on employee onboarding and digital adoption of third-party tools such as Salesforce, Hubspot, etc;
It's an on-prem solution that requires a lot of development time to set up and maintain;
It's very expensive – $10,000 annually for 10k monthly active users, compared to e.g. only $249 per month with Userpilot.
That's probably why you're here looking at WalkMe competitors, right?
That being said, WalkMe does have strong features. In the interest of fairness and impartiality, we figured we should take a look at them.
WalkMe features
Here are some of the key features that WalkMe offers:
WalkMe walkthroughs
One of the first-used methods of product onboarding was the user walkthrough. This is where a user is guided through a product step-by-step to ensure they understand how key aspects work.
Sure WalkMe is great when it comes to user walkthroughs, but sometimes user walkthroughs aren't the best approach when it comes to onboarding and adoption. If you need more features, like contextual triggers, then WalkMe might not be the best tool for the job.
WalkMe analytics
WalkMe's powerful reporting capabilities enable you to easily see all of your data and analytics, and dive deep into your user onboarding. This is a crucial aspect of any product adoption software.
WalkMe's self-service support
WalkMe provides self-service customer support and tools that enable users to solve their own problems without the need for external support. This feature includes searchable knowledge bases, FAQs, and other support resources.
WalkMe's automation and integration features
WalkMe offers automation and integration features that enable small businesses to streamline their processes and workflows. This feature includes the ability to automate repetitive tasks, integrate with other software applications, and more.
Pros of WalkMe
WalkMe has several benefits that make it a reliable tool. Let's explore some of its advantages:
WalkMe provides a high degree of customization and can be used on both proprietary and third-party tools.
You can create in-app quizzes to evaluate user or employee knowledge after they finish a particular process.
WalkMe offers a wide range of integrations that can enhance your data collection or enable you to link multiple tools in your software stack.
Cons of WalkMe
While WalkMe is an established tool in the market, it does have some drawbacks that should be considered. Here are the main ones:
There is a significant learning curve and technical expertise required to create WalkMe user guides and implement them effectively.
WalkMe is primarily designed for enterprise-level organizations, and its pricing reflects this, which can be a disadvantage for startups and small to medium-sized enterprises (SMEs).
The cost of WalkMe can range from $10,000 to $50,000 annually, which can be a considerable expense for smaller businesses.
WalkMe pricing
WalkMe works on a custom pricing plan that requires you to request a quote from their sales team (could be spending from $10,000 to $50,000 a year).
Their main plans are:
WalkMe for employee onboarding experience: engagement tools and analytics;
WalkMe for customer experience: engagement tools and analytics;
Add-ons: Session Streams, TeachMe, AI analytics through UI intelligence;
Top WalkMe alternatives for digital adoption
With the rising demand for digital adoption platforms, businesses are constantly seeking out new and innovative tools to streamline the customer experience and improve user engagement.
WalkMe is a popular digital adoption platform, but it may not be the perfect fit for every business.
Fortunately, there are several WalkMe alternatives available in the market that offer similar or even more advanced features and functionalities.
Let's explore some of the best WalkMe alternatives that businesses can consider for their digital adoption needs.
Userpilot – Best digital adoption platform
Surprise! We made it onto our own list of WalkMe competitors!
Our mission at Userpilot is to help PMs and CSMs at SaaS companies improve user adoption with personalized onboarding flows.
While WalkMe focuses more on one-size-fits-all walkthroughs, Userpilot enables you to create user onboarding flows that adapt to each user and use case of your SaaS product.
Userpilot features
Userpilot is a powerful product adoption platform that enables you to quickly build personalized, flexible, contextually relevant in-app experiences targeted to different user segments – all without writing a line of code.
Here are some of Userpilot's product adoption features that you may find helpful:
A broad range of UI patterns to build fully customizable, contextual, and interactive in-app flows: modals, slideouts, tooltips, hotspots, driven actions, banners, and more. And – most importantly – you are not limited by plan when it comes to how many UI patterns or designs you can build.
Advanced in-app checklists with built-in gamification elements like progress bars or "automatically marked complete" tasks: checklists also come with analytics so you can track who is interacting with them and how.
Feedback tools allow you to collect user feedback to improve the product and the user experience, thus leading to a higher product adoption rate. You can also collect NPS data and tag responses to uncover patterns into what makes users stick, or build micro surveys for more granular data.
Then you can use all the feedback collected to build user segments based on the answers and personalize the path to higher product adoption for each segment.
Userpilot Pricing
Compared to WalkMe's hefty price tag, Userpilot's pricing is really light.  Userpilot starts at only $249 per month for up to 2,500 MAUs (Monthly Active Users) and the price doesn't go up automatically even if you go over the limit.
WalkMe vs Userpilot Summary
Userpilot is the best WalkMe competitor for SaaS product teams that want to grow their product adoption metrics and improve the onboarding process. You get up and running in a matter of minutes, with no technical knowledge required. You can then use a wide range of UI elements to build highly personalized onboarding flows for your users.
Unlike WalkMe's insistence on custom pricing plans, we operate on a set pricing model, charging by the number of active users, ultimately costing you significantly less than WalkMe's enterprise pricing. On the flip side: Userpilot does not run on third-party web apps, or native iOS/Android mobile apps.

Try the best digital adoption tool for your SaaS now!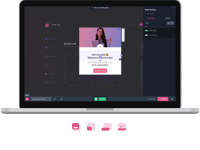 Pendo – Best for mobile apps
The next WalkMe competitor is Pendo. They offer some of the same onboarding features as WalkMe (e.g. guides and checklists), but they also offer some great extras that Userpilot also has, like user feedback forms and NPS scores.
Again, you'll be able to combine customer feedback insights with your user onboarding, creating a product that you know your users want, and that they'll enjoy using.
But perhaps the biggest strength is that Pendo enables you to delve deep into the data you collect with a range of reports and analytic tools.
PMs can see where your users are getting stuck or confused, and discover which areas of your product receive the most engagement. These insights are crucial when it comes to understanding your users better and making product improvements.
However, when it comes to user onboarding, Pendo falls a little short. It lacks the variety of UI elements and customizability options that WalkMe or Userpilot might have for building great product experiences.
Pendo pricing
Pendo's pricing is only available to you if you ask for a quote. The company doesn't list pricing on its site for the higher tiers. However, some reviews say they have prices starting at $20,000-$25,000 per year for a single product, and around $50,000 per year for the mid-tier package.
The tricky part when it comes to Pendo's pricing is that you get to pay separately for different modules:
Pendo Free: Up to 500 MAUs, single-app, and basic functionality and analytics.
Pendo Starter – $7,000/year: 2,000 MAU limit, multi-app, and access to premium features like NPS but it doesn't include advanced analytics or integrations.
Pendo Growth: Custom MAU, single-app, NPS and PES, resource center, and access to support compared to lower plans.
Pendo Portfolio: Custom MAU, multi-app, cross-journey reports, experimentation, and 1 free integration included.
Pendo Feedback: Collecting feature requests is a separate module with custom pricing.
Pendo Adopt: Employee onboarding is a separate module with custom pricing.
Pendo Integrations: Synchronizing Pendo with your integrations is a separate module with custom pricing.
WalkMe vs Pendo summary
Here is a brief summary of the differences between the two:
Pricing: WalkMe is primarily designed for enterprise-level organizations and can be expensive, while Pendo offers more flexible pricing options and is suitable for businesses of all sizes.
Features: WalkMe offers a wide range of features, including contextual guidance, onboarding and training tools, self-service support, automation and integration capabilities, and analytics and insights. Pendo, on the other hand, focuses on product analytics, user feedback, and in-app guidance.
Integrations: WalkMe offers a broad range of integrations, while Pendo is more limited in terms of its integrations.
Ease of use: WalkMe can be challenging to learn and requires technical expertise to create user guides and implement them effectively, while Pendo is more user-friendly and straightforward.
Ultimately, the choice between WalkMe and Pendo depends on the specific needs and requirements of a business. WalkMe may be more suitable for large enterprises with complex workflows, while Pendo may be a better fit for smaller businesses that require more flexible pricing and user-friendly software.

Considering Pendo vs WalkMe? Try Userpilot instead!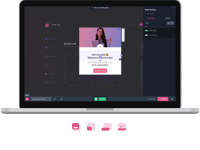 Whatfix – For WalkMe's similar alternative
Whatfix is very similar to WalkMe in terms of the functionality it offers. The product is targeted at Enterprise companies and offers a range of different tools to help you create a better in-app experience.
You can create targeted in-app walkthroughs and training content and provide self-serve help in-person training 24/7.
Perhaps where Whatfix improves on WalkMe is in the ease of use. WalkMe is on-premise. That means it requires a great deal of technical know-how and time in order to get it up and running. Whatfix, however, is a SaaS product, and implementation is quicker and easier.
This makes it more suited for fast-moving SaaS companies who need the products they use to move equally as fast as they do.
Whatfix pricing
Whatfix doesn't have any pricing plans on its website. Instead, you'll need to speak with one of their team members to get a custom quote tailored to your needs and organization.
Otherwise, you can request a free trial to see if Whatfix works for you.
WalkMe vs Whatfix summary
Whatfix offers all of the functionality that WalkMe provides, but it has the edge when it comes to ease of use and implementation. It offers analytical functionality as well. We think it definitely deserves a place on our list of WalkMe competitors.

Considering WalkMe vs Whatfix? Try Userpilot instead!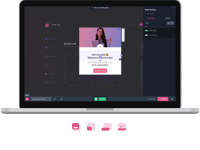 Gainsight –for customer success managers
Gainsight is widely regarded as a big player in the Customer Success industry. Their primary offering is a CS platform that enables you to measure your customer's health score and track product usage.
They also have another product called Gainsight PX. This is more focused on adoption and onboarding. This product offers a lot of the functionality that WalkMe provides, as well as extra features, such as the ability to create automated email workflows.
Where Gainsight really shines, however, is on the Customer Success side of the product. It gives you insights into how your users engage with your product and measures customer health scores.
WalkMe is focused exclusively on user onboarding, whereas Gainsight merges product experience insights with customer success software, making it a great tool for CSMs.
Gainsight pricing
Gainsight PX doesn't disclose its pricing plans publicly and you can't find any information on its website. You'll need to speak with a Gainsight PX representative to get a specific quote for your business. Other than that you can sign up for a free trial to see the tool in action.
WalkMe vs Gainsight summary
WalkMe focuses on user onboarding, and that isn't a bad thing it itself. Gainsight, however, offers a broader functionality due to all of the customer success capabilities it offers. It may be a better WalkMe alternative for your CS team.
Gainsight will enable CS managers to see where users are failing to engage with your product, and then provide the onboarding tools to help you solve the problem.

Considering Gainsight vs WalkMe? Try Userpilot instead!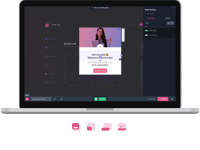 Userlane – for employee training and onboarding
Onboarding isn't just for your customers. Your employees need to know their way around your product as well. This is especially important when it comes to teaching your CSMs or Sales staff how to use your product. After all, they are the ones who will ultimately be showing it to your customers.
This is where Userlane comes in. They offer both employee and customer onboarding with their product. While their onboarding offerings are fairly streamlined, the fact that you can use them to onboard your employees makes it one of the great WalkMe alternatives.
The streamlined nature of Userlane also means it's a great fit for startups with its fairly low cost and fairly simple implementation.
Userlane pricing
Userlane's pricing is not public and you should reach out to their sales team to get a quote.
But keep in mind that it is based on two things: the number of guided users and the product features you want access to.
WalkMe vs Userlane summary
Userlane is the most basic in terms of functionality of all WalkMe competitors. However, its ease of use and low cost make this a tempting prospect for startups. Where Userlane really stands apart, however, is with its employee onboarding functionality.
If you're wanting to onboard your own employees instead of just your users, then perhaps Userlane is the right choice for you. They claim that you can cut employee training costs by 90% if you use their platform. That could be invaluable for certain companies.

Considering Userlane vs WalkMe? Try Userpilot instead!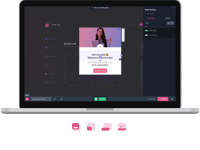 Which of These WalkMe Competitors is Best for You?
Every business has different requirements when it comes to user onboarding. Rather than asking which of these WalkMe competitors is the best, a better question might be:
"Which of these WalkMe alternatives is best for me?"
Here are our final thoughts:
Userpilot
Userpilot stands out for its large variety of UI patterns for creating in-product experiences and contextual user onboarding options for SaaS companies. This means you can adapt and personalize your user onboarding experiences and flows to different users and use cases.  Helping them at exactly the right moments and ultimately providing a far better product experience than a simple one-size-fits-all product walkthrough. You can also track user progress and optimize user onboarding flows when needed.
Pendo
Pendo's main strength lies in its own analytics platform, which far surpasses those of WalkMe and some of the other WalkMe competitors. They enable you to delve into your data and pick out key insights about how your users are engaging with your product. That's invaluable data for analytical product managers.
Whatfix
Whatfix provides essentially the same functionality as WalkMe. Where it differs, however, is with the ease of use, both in terms of originally implementing the product and then also using it on a daily basis. Unlike the on-premise WalkMe, Whatfix is a SaaS product, so it'll be much easier to implement.
Gainsight
Gainsight is more concerned with customer success than product experience. If you're a customer success manager who needs to improve the product experience while also measuring customer health scores and product engagement, then Gainsight is a great choice for you.
Userlane
Userlane offers added functionality in the form of employee onboarding. If this is an important feature for you, then Userlane will be a good choice, especially considering a lower price point than some of the other products and their easy implementation.
We hope that this guide has helped you understand the different WalkMe alternatives and that you now have some idea of which is the best fit for you.
Conclusion
If you've decided that Userpilot is the best choice for your SaaS digital adoption, then why not chat with us and start improving your product experience immediately?

Try the best onboarding tool for your SaaS now!