5 Customer Retention tactics for the Time of the Crisis – how to survive the 'War-Time' as a SaaS business without discounting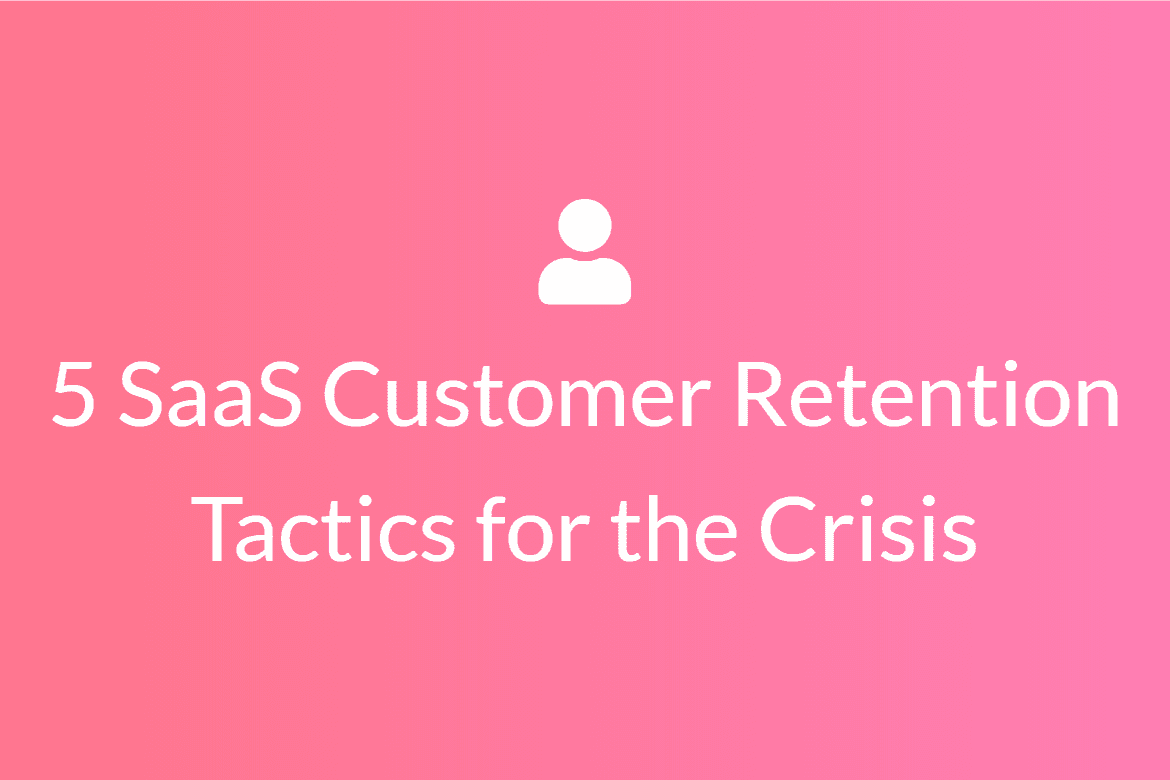 The coronavirus crisis escalated quickly and, in a matter of just days – pushed a number of countries in Europe and the US to take the extreme measures. City lockdowns, school closures, mass-gathering bans and forced social distancing – has sent several industries into contraction, and most companies expansion activities to a screeching halt.
While the impact of social distancing and travel bans on brick-and-mortar businesses is obvious – what impact will the crisis have on SaaS companies?
The impending contraction and bankruptcies in the travel, hospitality, education and entertainment industry will inevitably lead to a domino effect – and affect most SaaS companies too. Expect a flurry of cancellation emails and failed payments soon.
As SaaS business owners – what can we do to counteract the effects of the impending recession?
In this post, we are going to discuss:
How to keep it human
How to redefine 'Customer Success'
How to provide more value without discounting
Let's get started!
What is the 'single bullet' a SaaS business should focus on in War-Time?
Nobody knows what is going to happen, how long the lockdowns will last, and what impact it will have on our businesses, the SaaS industry, and the entire economy.
The times of uncertain future call for special measures – hence, most businesses have entered the 'survival mode' – trimming the unnecessary expenses and focusing on what is most important for surviving the 'War Time'.
But unfortunately, it looks like not everyone is focusing on the right things…
Before we dive into what 'the right thing to do' actually is: let's have a look at what it means to be a manager in 'war-time' – and how management and Customer Success should change under these special circumstances.
In his recent post, Ben Horowitz discussed the difference between being a War-Time and Peace Time CEO:
"In wartime, a company is fending off an imminent existential threat. (…) Such a threat can come from […] competition, dramatic macroeconomic change, market change, supply chain change, and so forth.
Peacetime and wartime require radically different management styles:
– In peacetime, leaders must maximize and broaden the current opportunity.
– In wartime, by contrast, the company typically has a single bullet in the chamber and must, at all costs, hit the target.
The company's survival in wartime depends upon strict adherence and alignment to the mission."
So, what is that single bullet for a SaaS company?
During War Time, it's time to suspend the expansion activities, but it's not time to make savings on Customer Retention and – by analogy – Customer Experience, and Customer Success.
In the long term – a company can't save its way to survival.
While saving a few thousand per month on office rent when the whole team is working remotely anyway may help, cutting corners in the product, customer experience or customer success departments will ultimately backfire against your business. In the short run – you will see more money in the bank – but in the long run – you will risk much higher churn and even damage your brand reputation.
Since your customers are the lifeblood of your company – in times of recession your main focus should be on keeping them happy. This may require you to check and redefine what 'customer success' means for them in these difficult times, and re-organize your customer success efforts to help them get to their new goals.
In sum – the only way to ensure your company's survival is to focus on retaining customers, and as much cash flow as possible.
How do you keep your customers in a time of universal contraction?
While we have covered Customer Retention Strategies in SaaS before, the time of a global crisis calls for special measures – and that's what we will focus on in this post.
1. Keep it human, but don't discount your value
'Keep it human' should become everyone's motto now -and not just as a retention strategy:
reach out to your customers and ask how they are doing in this difficult time
ask how the crisis affected their business and if there's anything you can do to help
ask what measures they are undertaking, how the crisis changed their business goals – and what they are using your product for now (product goals)
Now, if you start getting emails from distressed customers who want to cancel – don't succumb to the temptation to offer them a discount.
While the natural knee-jerk reaction for a lot of SaaS businesses may be to offer discounts to struggling customers to prevent them from canceling – this strategy leads to increased churn in the long run.
Why?
Discounting sends a signal to your customer that the value of your product has not been really worth the price tag.
As Grant Cardone said in 'Sell or be Sold' – it's never about the price, it's about the value.
So, if you get a cancellation email, reach out to the customer ASAP and ask them the questions above, plus:
think about how you can really help them retain more customers/ cashflow with your product during the recession;
offer extra help in the form of training/ office hours – so they can make more out of their subscription;

In this case – when we got this email – we said we understood and offered extra trial days rather than a discount: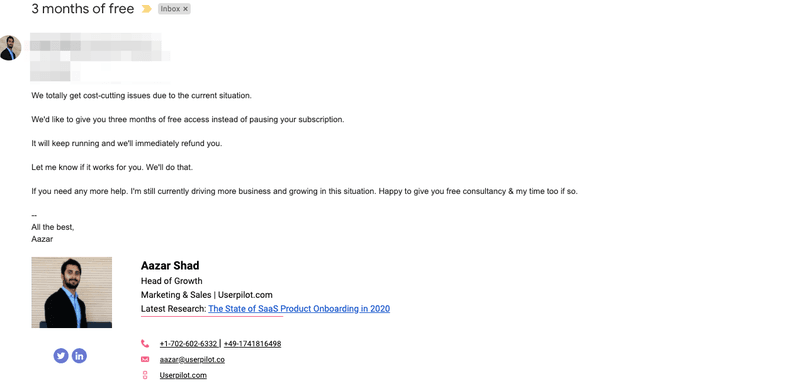 Rand Fishkin, author of Lost and Foundr and co-founder of SparkToro – learned that discounting can backfire badly the hard way:

The special offer ultimately resulted in a much higher churn in the discount group:

If the main consideration for your customer is the price, not the value of your product – there is a very high chance they will simply not see any reason to continue buying from you in a few months, after the initial urge to accept your irresistible offer is gone.
How to give extra value to your customers in the time of crisis?
Knowing what impact the crisis had on your customer's business, and how their goals changed now, you can now show them additional value in the following ways:
1. Show how your product can be used (or repurposed) in the global crisis
As the situation and goals change, you may find that the 'why' behind using your product can change as well. For example:
– an email marketing tool can now become a communication channel or even a way of delivering your clients' core service (consulting, education)/
– a video conferencing app can become a way for delivering services that used to be delivered face-to-face
– a lead-capturing popup tool can be transformed into a way of making quick crisis-related announcements
2. Show how your product affects the core metrics for your client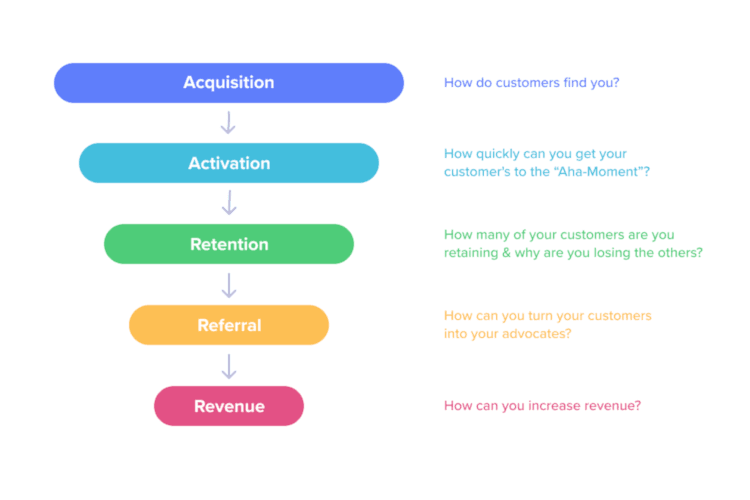 First, you need to know what those key metrics for your clients are – and how your product affects them.
Take a look at your clients' AARRR, also known as Pirate Metrics (acquisition, activation, retention, referral, and revenue) -and see how your product helps – and could potentially help – improve any of those metrics during the crisis.
Then jump on a call and explain that to your customers.
Since Userpilot focuses on activation and retention in SaaS- we show our customers how UI elements such as onboarding checklists and interactive walkthroughs affect their user engagement rate and feature adoption.
Here's a screenshot of one of our customers' feature adoption stats:

We explained to Postfity in a call how they can:
select the key activation points (the adoption of key features that are main value drivers for new users, leading them to the first 'aha moment' – which increases the conversion rate)
measure feature adoption before and after implementing the interactive walkthrough or checklist (aka how to set up product experiments)
showing them how the feature adoption increases as a result of setting up the checklist and walkthrough in Userpilot, and
Our customer success team actually helps the customer set these things up during the call. (By the way – if you would like to see how to do it as well, here's the link to book a call with us)
This is exactly what Customer Success is about – showing the customer the 'why' behind using your product, the value and the return on investment – black on white.
3. Provide additional resources (special templates, checklists, features from higher plans for free)

Cater to your customers' changing needs during the crisis: For instance, if they are using your tool to communicate updates with their customers – you can help them by preparing special templates that will help them save time.
Get a Newsletter prepared corona-crisis related newsletter templates and drip campaigns for the most affected industries – restaurants, event businesses, schools, and churches – so their clients can save time on designing the newsletters – and thus get a bigger value from the tool.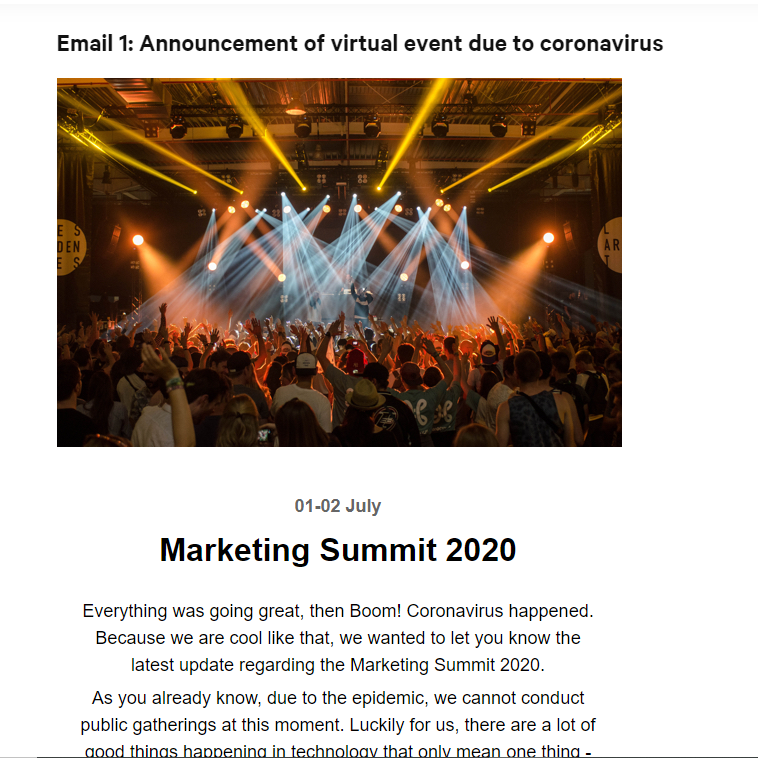 Offer special crisis checklists that will help them achieve their goals faster.
You can also make certain premium features available in the lower plans, or upgrade your customers to a higher plan for free.
2. Pay Special Attention to Customer Success
One way to help your customers see the value of your product is to actually help them achieve their goals. And the goals of your customers may have changed in the crisis.
So first – contact your customers and redefine what they want to achieve with your product under the new circumstances, and then – make a plan for how you're going to help them achieve their new goals.
This may require extra support from your Customer Success team, which brings us to the next point…
3. Offer extra training & Office Hours
The best way to help your customers achieve their (perhaps altered) goals is to make sure your Customer Success team allocates extra time for your customers – through 1:1 office hours and special webinars.
4. Extend your trial for prospects
New prospects in the time of global contraction are gold – but since the focus in the crisis is in short supply, they may need more time and more attention from your CS team to realize the value of your product and convert.
At Userpilot, we're also extending the trial limit for our current prospects – instead of looking for immediate revenues.

5. Offer a subscription pause/ extended trial customers that want to cancel
Some customers will inevitably panic, look for all the possible costs to cut – and want to cancel.
Before you let them go, contact them ASAP and ask if there's anything you can do to help them get more value out of your product – and in the worst-case scenario, if they had really been hit hard by the crisis and simply have no money in the bank – offer them to pause their subscription rather than canceling it. But don't offer a discount as this would only make them question your product's value!
E.g. MailerLite, another email marketing tool, is offering its plans for free to government, healthcare, and education institutions – which have been obviously heavily affected by the coronavirus crisis: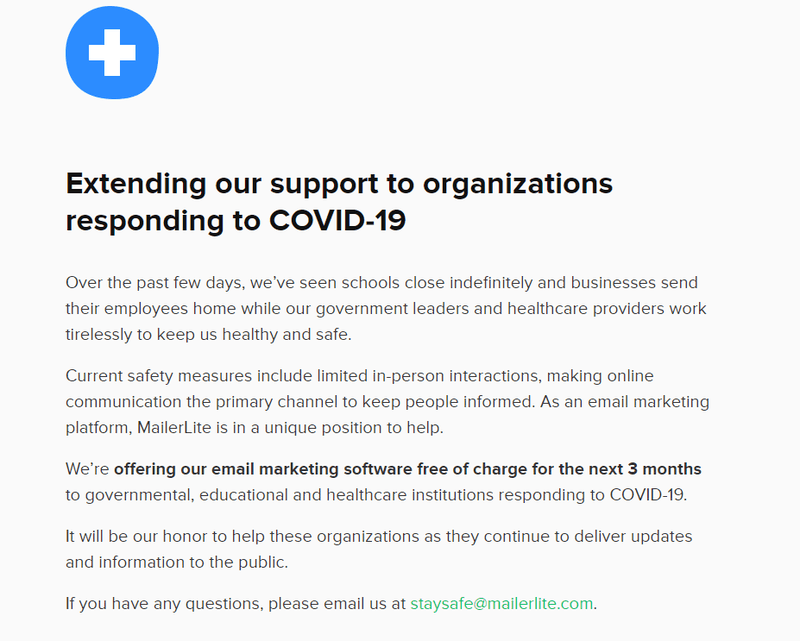 Final thoughts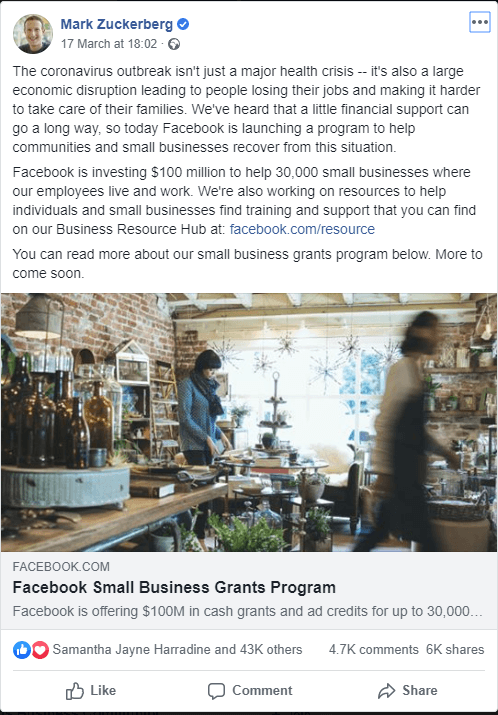 As Mark Zuckerberg 'The coronavirus outbreak isn't just a major health crisis — it's also a large economic disruption leading to people losing their jobs and making it harder to take care of their families.' – The economic effects that will first hit traditional businesses will also affect SaaS businesses – so we all need to show solidarity to the affected industries. At the same time – we need to take care not to damage our own businesses by doing so.
About the author: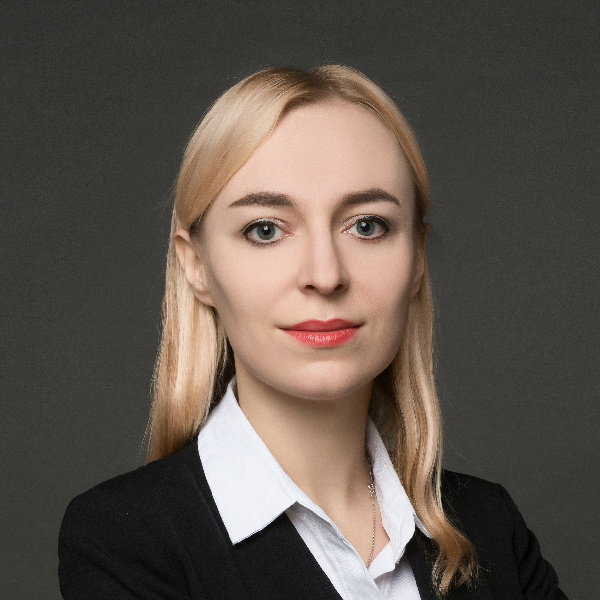 Emilia Korczynska is a content marketer/growth hacker into all things SaaS-y and long-distance running.