Amazing Whatfix Alternatives to Improve your Onboarding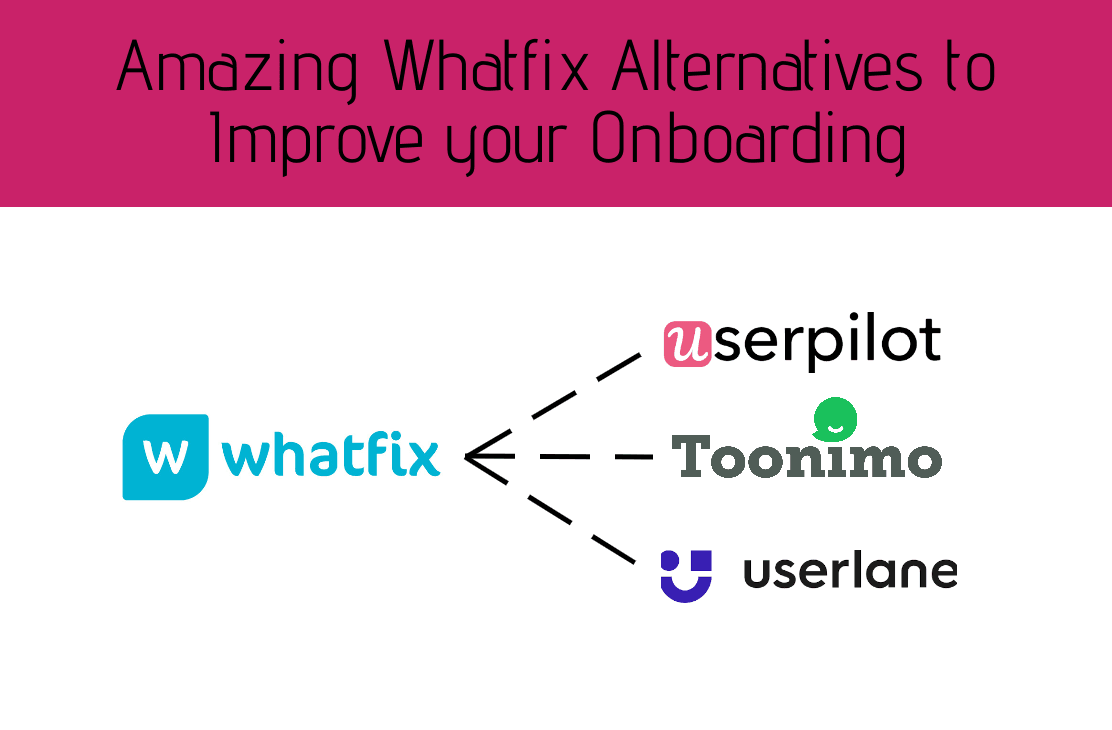 Whatfix is a popular onboarding platform, but it does have several weaknesses. As a result, we thought we'd tell you about some of the best Whatfix alternatives that you can use to improve your onboarding.
The amazing tools we're going to cover will suit a range of different businesses, so you'll definitely find one that suits you.
We're going to look at:
Userpilot — For SaaS user onboarding

Toonimo — For audiovisual employee training

Userlane — For interactive employee onboarding
But before we take a look at these Whatfix alternatives, let's look at the strengths and weaknesses of Whatfix itself…
Whatfix — For enterprise companies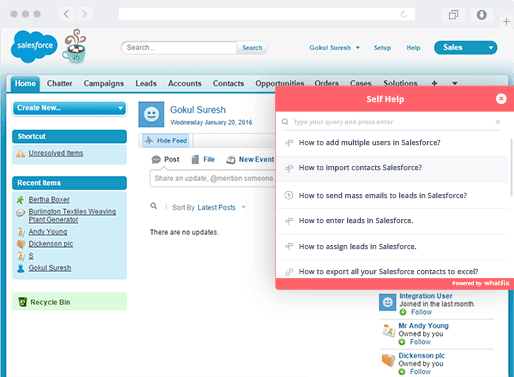 Let's start off by pointing out that Whatfix targets itself at larger Enterprise companies. It's used by the likes of Experian and Sophos.
When it comes to creating onboarding flows, Whatfix offers some good functionality. You can create product tours, checklists, and even add a certain degree of contextual onboarding. But it's worth keeping in mind that other Whatfix alternatives have more functionality.
Larger companies are likely to have different support channels. That risks confusing users further. That's why Whatfix enables you to connect them all together, providing help and guidance to users as and when they need it.
Employee onboarding is also an important aspect for Enterprise companies to consider. Your employees need to be expertly knowledgeable about your own product, but it can be time-consuming to train every new employee.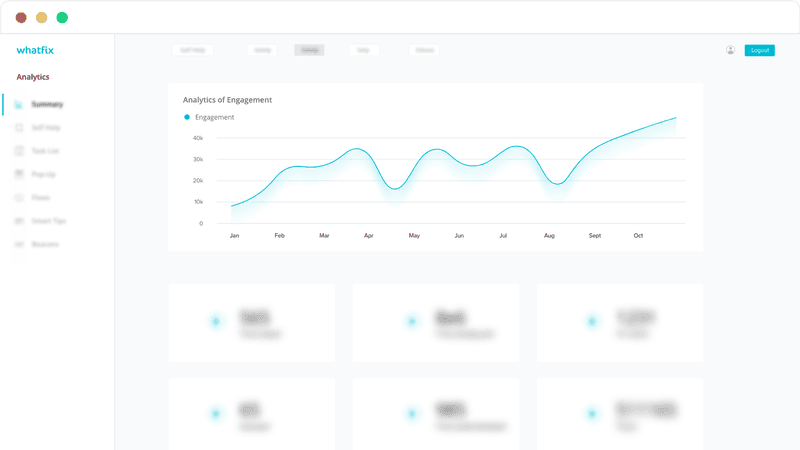 Whatfix offers real-time in-app training programs for employees. This makes employee onboarding far more effective, and reduces the time for them to master your company's product.
The pros:
You can create onboarding flows with zero coding required. This saves you valuable dev time.
Connecting different support channels together means you provide users with the exact help they need.
Whatfix integrates with many different tools, including analytics, LMSs, and support tools. This helps Enterprise companies see the bigger picture.
The cons:
If you want to fully customize your onboarding flows to match your branding, then you'll need to know CSS. If you don't, then you'll have to find someone who does.
The analytics in Whatfix are very basic. If you want more in-depth analytics you'll have to purchase another product and integrate them.
Some Whatfix users claim that it doesn't always recognize elements within their product. This might make it more difficult to add the onboarding.
Pricing
Whatfix doesn't provide pricing details on the website. Instead, you have to contact the team for a bespoke quote.
Reviewers of the product have stated that it is relatively costly compared to other Whatfix alternatives. Estimates suggest their minimum package starts at around $2000 per month.
Final thoughts:
"Whatfix allows us to create in-system guidance flows and self help segments that give our customers the help they need clearly and fast. Creating content with Whatfix is easy and if you happen to need advice or help, Whatfix customer service is excellent. Since our products vary in content and scale, it is great that Whatfix fits all needs." — Sami S.
Whatfix combines user onboarding with employee training. If you want both of those in one tool, then Whatfix is a great place to start.
However, chances are you're looking for greater functionality and customization. In that case you'll be better off purchasing a two different tools, using one for users and one for employees. Not to mention the fact that Whatfix costs a great deal more than the other tools we're going to cover.
That's why we're going to take a look at some Whatfix alternatives that focus on one or the other…
Userpilot — For SaaS user onboarding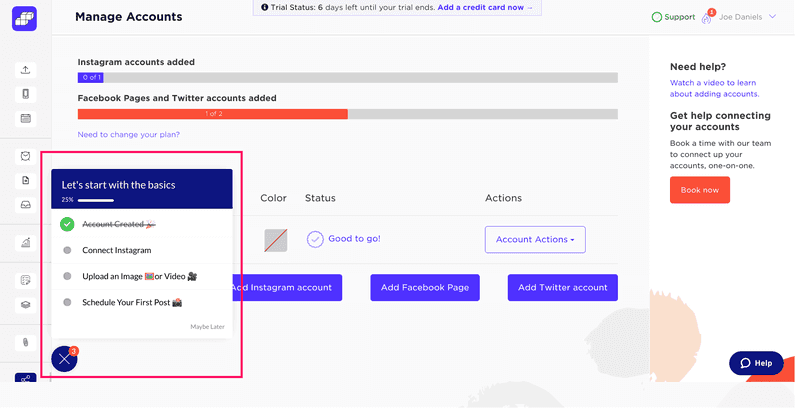 Userpilot is one of the leading products when it comes to SaaS user onboarding.
You can use Userpilot to add a product experience layer to your product. This layer essentially consists of various different onboarding elements that help deliver Aha! Moments and reduce time-to-value.
With Userpilot, you can add checklists, tooltips, product tours, and driven actions. That last one is a Userpilot exclusive, that enables users to learn by doing.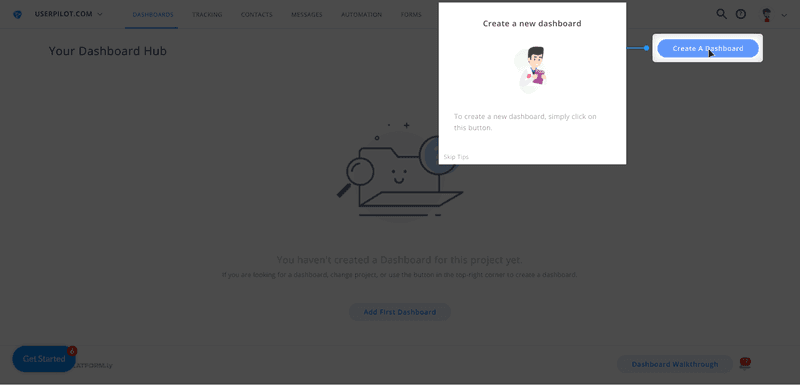 All of the onboarding elements are fully customizable, so you can achieve exactly the design you want.
Where Userpilot truly shines when it comes to Whatfix alternatives is its contextual onboarding approach. This works by setting triggers, such as scroll % or clicking an element. These triggers, when fired, will activate relevant onboarding flows.
This enables users to explore the product on their own, receiving guidance at the right time for them. This personal onboarding approach is far more effective than a one-size-fits-all.
Userpilot also offers NPS surveys which you can build in to your product. This enables you to collect valuable feedback. It also features a feedback widget so you can collect more qualitative data as well.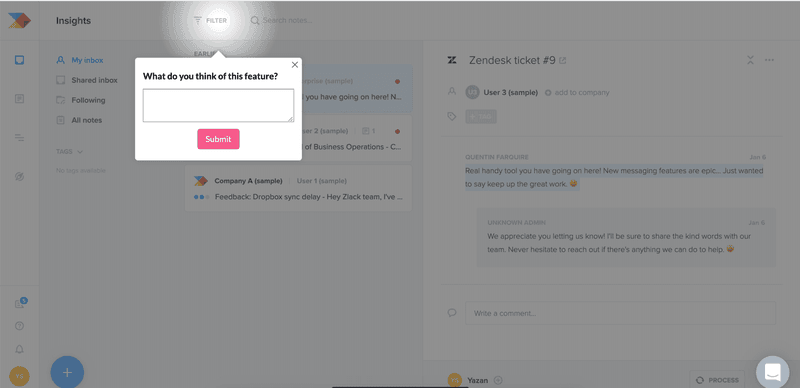 Finally, Userpilot has detailed analytics. It shows you a step-by-step overview of how users are engaging with your product. You can identify any holes and then patch them with better onboarding.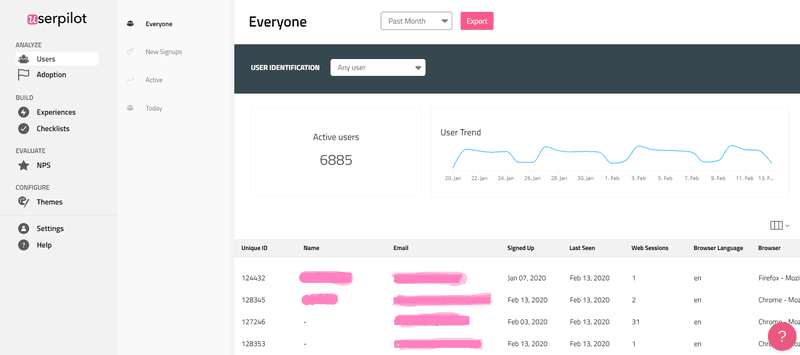 The pros:
Zero coding. You can add any type of onboarding flow you need, and design it however you want, without typing a single line of code.
Contextual onboarding. You can show the right message to the right user at the right time. You can personalize onboarding for each user, driving activation and encouraging feature adoption.
Quick setup. All you need to do is install a Javascript snippet and a Chrome extension. Then you're all set up to start building your onboarding flows.
The cons:
Mobile apps. Userpilot doesn't currently offer support for mobile apps. (Though that is coming soon!)
Analytics. Though Userpilot's analytics are more in-depth than Whatfix's, there are other product analytics tools out there that will give you more data.
Pricing:
Userpilot's pricing starts at $249 per month (when billed annually). This gives you up to 2,500 monthly active users. For that price, you have access to all of Userpilot's functionality.
With price plans for products with more users and bespoke plans for Enterprise companies, there's pricing to suit companies of all sizes.
Is Userpilot one of the best Whatfix alternatives?
"Userpilot is a must-have for any SaaS business. It's easy to use and have a clean UI. But more importantly, the features like personalized user onboarding, segmentation, checklists will definitely help any product increase their conversions and reduce their churn. Great customer support is also a plus!" — Waqar A.
When it comes to SaaS user onboarding, you really can't do much better than Userpilot. The vast range of onboarding elements (some of which are unique to Userpilot) and the fact that it requires zero coding knowledge make it a must-use product.
If, however, you're looking for a tool that helps you to onboard or train your employees, then you'll need one of the other Whatfix alternatives.
Start a free trial of Userpilot »

Toonimo — For employee training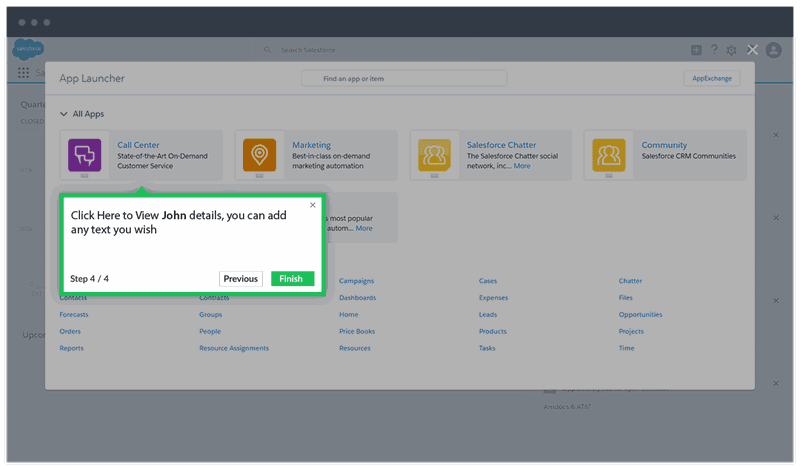 Good product onboarding isn't just about your users, it's also important to train new employees on how to use your product. That's why we're going to look at some employee training Whatfix alternatives.
Rather than have experienced employees spend their valuable time showing new employees around your product, you could use a tool like Toonimo to automate it.
Toonimo offers a range of different features to help you onboard and train employees who may be new to your product.
Firstly, you can create interactive walkthroughs for your product. These walkthroughs will show employees around the product. The best part is that you can add audio to it. You can talk employees through what they see on the screen, making for a more immersive learning experience.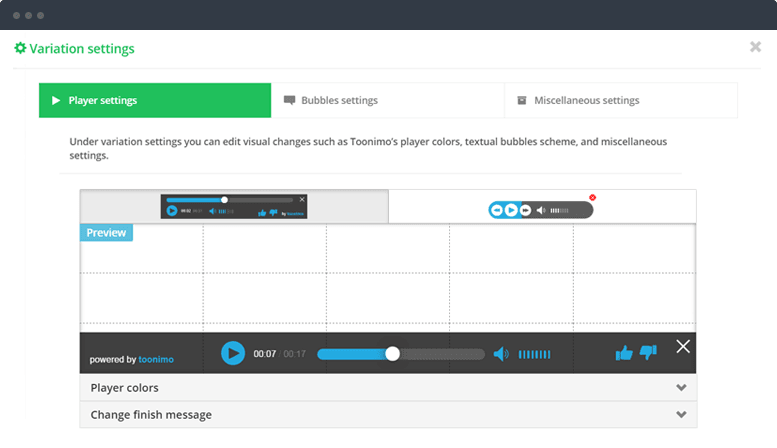 Secondly, Toonimo enables you to build a self-serve training base for your employees. They can return to it whenever they need to brush up on their knowledge of your product. You can create training material easily with a drag-and-drop editor.
You can use these training features to onboard your customers as well. They'll get a walkthrough that talks them through your product.
The pros:
Being able to add a human voice that helps guide employees and users through your product is a unique touch. It helps make the onboarding more personal.
Employee onboarding can be extremely time-consuming, especially as you scale. Toonimo's self-serve training base functionality can help you to automate most of the work.
Toonimo is relatively easy to get up and running, and you can start creating your employee onboarding flows fairly quickly.
The cons:
When it comes to onboarding your users, you need more than just product walkthroughs. Toonimo lacks other necessary elements such as checklists and driven actions. Your onboarding won't be as effective without those.
Toonimo's analytics are fairly basic, and so you'll need to use other tools to analyze the success of your onboarding. Unfortunately, some reviewers claim that there's no easy way to connect Toonimo to other data sources.
Pricing:
Toonimo's pricing isn't on their website, and so the only way to know is to contact the team for a demo and a quote.
Is Toonimo one of the best Whatfix alternatives?
"For us, the key differentiator was the audiovisual guidance. we AB tested our on-boarding experience between Text Bubbles and audio and got great results with the audio!" — Offir T.
Toonimo is a great product if you're focused on automating your employee onboarding. It's USP is that you can create audiovisual experiences to better explain your product and provide a more human touch.
However, Toonimo's user onboarding functionality is limited, and you may need a developer to help you create more advanced custom onboarding flows.
Userlane — For interactive employee onboarding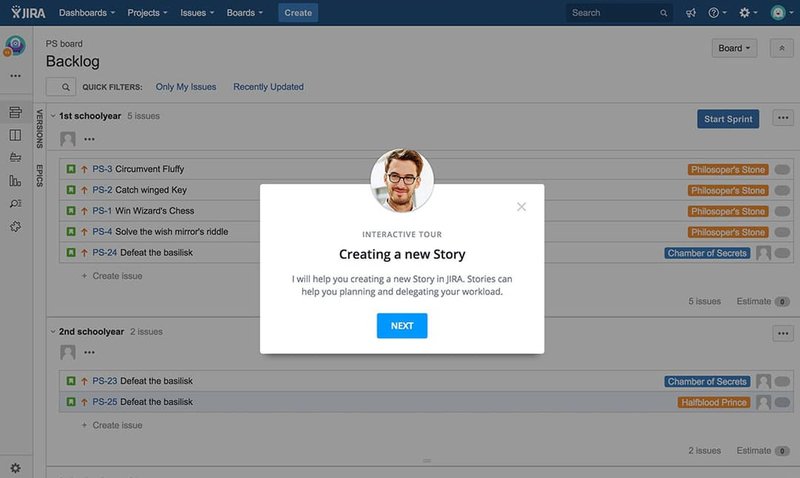 The best way for your new employees to get to grips with your product is for them to actually use it. The final of our Whatfix alternatives is Userlane.
Userlane is an interactive software training tool. It enables you to provide new employees with a virtual assistant residing within your app. The assistant will then guide your employees through any processes and provide context for your organization.
The walkthroughs you build with Userlane are fully interactive, so that your employees actually use the product as they learn. This helps them to realize the value that your product provides, and helps them learn it quicker.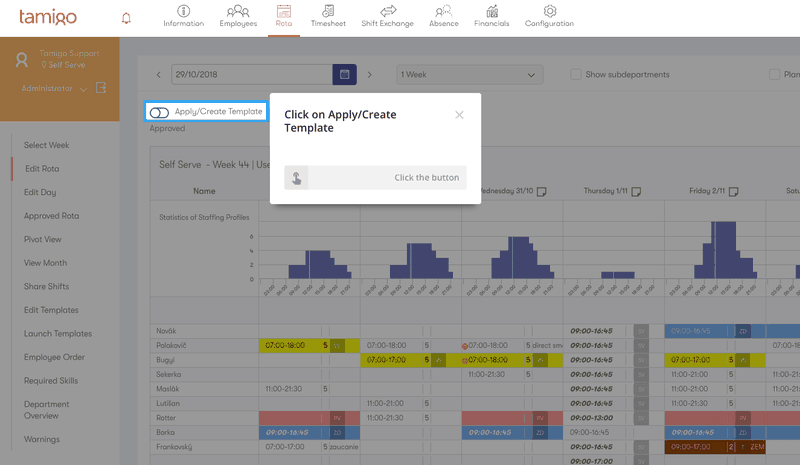 Userlane also offers interactive walkthroughs for new users as well, so you can onboard your customers and ensure they stick around.
Finally, Userlane has built-in product usage analytics. This enables you to see how many employees or users are engaging with your onboarding flows.
The pros:
Userlane's interactive walkthroughs are far more effective than simple product tours. Employees can learn by doing, making them more likely to remember the details.
The virtual assistant is a useful way of helping employees learn not just how to use your product, but also the best use cases and relevant information.
Userlane can be set up in a manner of minutes, and you can add interactive walkthroughs with no coding knowledge.
The cons:
Userlane has limited user onboarding functionality. You can't add checklists or driven actions, both of which drastically improve the effectiveness of your onboarding flows.
Userlane also lacks contextual onboarding. That means you end up funnelling users down pre-set walkthroughs which may not be relevant to them at that time.
Pricing:
Userlane only has custom pricing. This is based both on the number of users and the features that you need.
Is Userlane one of the best Whatfix alternatives?
"Very effective software for teams who want to accelerate their user onboarding. Well designed with good UX and UI. Helped us a lot in dealing with customer retention and user activation." — Jovan M.
Userlane is a worthy tool to consider when looking for Whatfix alternatives, especially if you're focused on employee onboarding. The interactive walkthroughs and virtual assistant mean you can automate employee training as you scale.
Userlane isn't quite as good, however, when it comes to user onboarding. It lacks important functionality that will ultimately weaken the effectiveness of your onboarding.
Which of these Whatfix alternatives is best for you?
Hopefully one of these Whatfix alternatives will be a good fit for your company.
Here's a quick recap of each product…
Whatfix — Two in one tool for user onboarding and employee training. You can combine various support channels together. Lacks key functionality for both user and employee onboarding.
Userpilot — One of the best SaaS user onboarding solutions out there. Use checklists, driven actions, tooltips, and more to create contextual onboarding flows. No coding required.
Toonimo — Primarily an employee onboarding tool. You can create audiovisual walkthroughs that add a personal touch to your onboarding. User onboarding is limited.
Userlane — Create interactive walkthroughs for both your users and your employees. You can also add a virtual assistant to give your employees extra guidance.
As always, we recommend trying products out for yourself so you can decide which is best for you.
With that in mind, we'd love for you to try Userpilot out and see it for yourself. Start your free trial here.
About the Author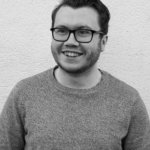 Joe is a UX and content writer, with several years of experience working with SaaS startups. He's been working with SaaS startups that are focused towards product management and customer success for the past couple of years.