How To Collect Engagement Data and Improve Customer Engagement in SaaS [Best Tools Included]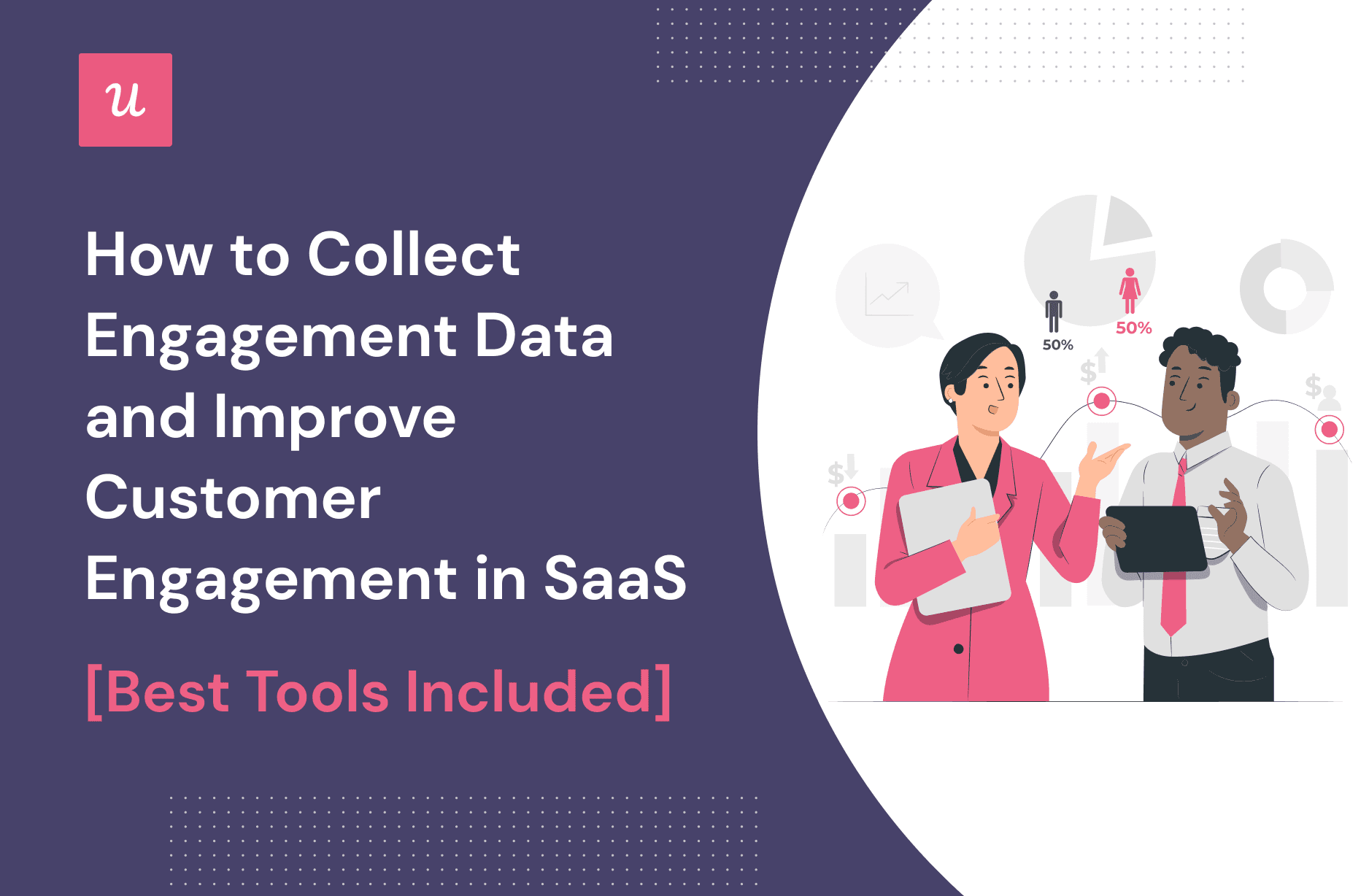 What insights can engagement data reveal and how can it help you drive product growth?
SaaS companies use customer engagement data to understand in-app user behavior and find roadblocks that impair customer experiences within the product.
They can see how different user segments interact with the product and analyze what features drive the most engagement and vice versa. This data helps product managers fix friction points in the user journey and ultimately improve retention.
So let's learn how to collect engagement data and act on it!
TL;DR
In SaaS, customer engagement refers to the activities users perform and their interactions with the software.
User engagement data includes different data points related to product usage gathered during the user journey stages. These include the unique/repeated number of interactions with a particular feature in a given period. Time to get to the value or the activation point, etc.
Collecting such data will help you uncover friction points in the user journey, detect behavioral patterns that drive engagement, identify disengaged users, and improve customer satisfaction.
There are four ways to collect customer data:
1. Segment customers in the welcome flow to capture user data
2. Use feature tagging to see how customers engage with different features
3. Set up milestones in the user journey and track their completion rate and product adoption
4. Segment customers by the experiences they've had

Try Userpilot And Improve Your Customer Engagement!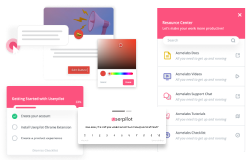 What is customer engagement in SaaS?
Customer engagement refers to activities and interactions that happen in the app. It's usually measured in the number of repeated user interactions with your product and other touchpoints in the user journey.
What is engagement data?
Engagement data is composed of many points of product usage collected at different stages of the user journey. Among these are the unique/repeated number of interactions with a particular feature over time, the time to get value or to reach the activation point, etc.
Leveraging such data for customer engagement analytics gives you insights into how often, when, and with what features users engage.
Why do you need customer engagement data?
Think of customer engagement data like Pandora's box. You never know what is inside, but once the box is open, you have a lot of data to work with.
The same applies to engagement data management. You can see how every single customer interacts with your product, what their experiences look like, and what obstacles impair those.
Let's see the benefits of customer engagement data.
Get insights into the customer journey
You can break down the entire user journey into small steps and examine all the nooks and crannies to understand your customers better.
For instance, you can analyze the "Aha" moment stage to see the users' path from signing up to understanding the value of your product.
Customer journey and user engagement data will provide you with actionable insights into customer behavior across your app and reveal friction points.
Detect patterns that drive engagement
Customer engagement analysis helps spot weaknesses in the customer journey and highlights its strongest areas.
You'll inevitably find patterns that drive the most engagement while working on engagement data. For example, you can identify features that users constantly engage with.
Use this data to:
Replicate the "success" path and increase the overall product engagement
Forecast future customer interactions
Improve customer satisfaction and retention
Customer satisfaction and retention depend on the overall customer experiences with the product and the company. In other words, lack of friction points in the user journey and the simplicity to get the job done.
When all three factors are in place, your MRR is skyrocketing. If something is missing, chances are high that you will experience churn.
As you measure customer engagement data, you will obtain crucial insights to boost user retention.
In a nutshell, you can:
Understand friction points preventing users from progressing down the customer journey.
Identify disengaged customers and learn what led to disengagement so you can take action and fix it.
How to collect customer engagement data?
Here we'll discuss the four-step method for collecting customer engagement data.
Keep in mind, that the more data you gather, the more value you can derive from it.
Let's go!
Segment customers in the welcome flow and understand their jobs to be done
Use welcome flows to get to know your customers from the very first steps of their journey.
Welcome flows carry two essential functions. The first one is greeting customers and creating a positive, friendly experience with your company. The second function is surveying customers to understand their jobs to be done, expectations of your product, etc.
Having this data will let you predict users' engagement paths and tailor their onboarding flow accordingly.
Thus, you will increase the user activation rate and customer satisfaction.
This is how you can do it: Once users sign up, you can trigger a welcome screen with a microsurvey asking information like user role of JTBDs. This way, you can segments users to deliver personalized onboarding and understand what user segment contributes the most to revenue growth.
Use feature tagging and see how customers engage with features
Feature tagging is the means that allows you to gauge customer engagement with different features in the app. In other words, you will see how many customers use one or another feature.
Data from engagement metrics like feature usage will help you identify the stickiest features and abandoned ones. Act on these findings to customize secondary onboarding and get users to discover features they're missing.
With Userpilot's feature tagging, you can track any button click or other activities in different areas of your interface.
Simply tag any feature using your product's UI and track feature engagement without setting custom events. It's code-free.
With Userpilot, you can also build segments based on your feature tags and create flows for that specific segment.
Set up goals and track progress
Wonder how many customers complete the onboarding flow? What percentage of those take further action in the app?
Userpilot can help you gather these data points.
Set up such milestones(goals) to track their completion rate and overall product adoption. A milestone can be represented by one key action the user performs at a time or multiple.
You can also categorize users by different criteria and see how different segments engage with your product.
Use this engagement data to discover and remove friction points in the user journey to increase feature engagement.
Use funnel and path analysis to collect friction insights
Funnel analytics will help you gather data on how customers engage with your products and progress through a funnel, such as a conversion funnel or customer activation funnel.
Moreover, conversion funnel analysis can reveal friction points in the journey to conversion. These points create frustration and can even hinder users from meeting their goals. Therefore, these friction points could also cause some customers to drop off.
For instance, you can track engagement events such as the number of users visiting your site and making a purchase.
Furthermore, you can use funnel analysis to monitor customer success at various stages of their journey and check how quickly they complete each stage. If they take too long or fail to complete the stage, you have to take steps to optimize your product.
Here's a view of the upcoming funnel analytics feature in Userpilot.
Build segments based on content engagement
Another way to collect data is to segment customers by the experiences they've engaged with before. For example, you can segment your users by events that are still "in progress."
With Userpilot, you can neatly analyze customer groups by UI-pattern-specific criteria such as checklist events, flows, or NPS events.
This way you can see where users are in their journey and who needs help to move forward.

Try Userpilot And Improve Your Customer Engagement!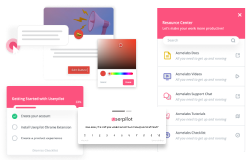 Tactics to re-engage customers by using engagement data
The goal of data management is to take action based on the collected data. Data alone won't drive business success and won't make any difference.
As we aim to increase retention and customer lifetime value, let's discover the two easy tactics to re-engage lapsed customers and get them re-subscribe.
Use gamification to re-engage lapsed customers
In the previous chapter, you've learned how to identify disengaged customers and the step of the user journey they drop off.
So now, let's take action!
As disengaged customers no longer visit our website, in-app marketing strategies using modals, pop-ups, etc. won't work. Therefore, here are the workarounds.
First, you can call them. Get your CSMs to analyze disengaged segments and match them with a customer base. This method stood the test of time and is guaranteed to have a positive impact.
Despite its effectiveness, you cannot reach all your customers at once. But you can do so with gamification.
Grammarly, spelling, and grammar mistakes auto-correction tool, leverages email marketing to re-engage inactive users.
If a user hasn't shown up within a pre-defined time period, Grammarly sends a reminder email to get the customer back.
They also include weekly writing stats to give updates and encourage users to re-engage with the app.
Try to come up with gamification messages tailored to your product and reconnect with lapsed users.
Reach out to disengaged users and offer help
Here's another method to prompt people to return to product usage.
First, segment customers who are inactive or canceled their subscriptions and proactively reach out to them to offer support.
With Userpilot's smart segmentation functionality, you can easily find churned users by segmenting them.
After uncovering your inactive customers, it's time to take action.
Here is how Eversign tries to reactivate its lapsed customers. They send an email including helpful resources and case studies to remind users that other companies have benefited from using Eversign.
They also offer 24/7 support if the customer needs help.
Best tools to capture engagement data in SaaS
As you already noticed, you need some tools to extract customer engagement data.
Let's check the most popular and cost-effective three.
Userpilot
Userpilot helps new and existing customers discover more product value and track in-app customer behavior. In its arsenal, you can find tools for:
Userpilot doesn't require programming skills; you can install it and start using the tool in just a few minutes.
Monthly pricing starts at $249. That makes this service pretty affordable for any product company.
Amplitude
Amplitude is a tool for customer engagement data management. It will help you segment customers based on their in-app behavior and set and track custom events (i.e., every step a user is making across your product).
With Amplitude, you can slice the customer data in tons of ways to pinpoint user behavioral patterns and link them to customer activities across the product. This makes Amplitude a powerful tool for in-depth engagement analysis.
But unlike Userpilot, Amplitude doesn't have features for measuring customer satisfaction and working on customer retention.
If you need a tool that combines features for customer analytics and customer activation (checklists, modals, onboarding flows, NPS surveys, etc.), consider Userpilot. Or work with both tools as Amplitude is integrated with Userpilot.
Amplitude provides a freemium plan. To receive pricing packages, you need to contact their sales department.
Mixpanel
Mixpanel ties up website and product analytics. This allows you to see how a user (or user cohorts) experiences your site from the first session to activation to becoming a paid user.
With Mixpanel, you can break down the product funnel and spot friction points at every stage.
You can also segment customers based on their product engagement to understand them better.
Mixpanel is also integrated with Userpilot.
You can start using the tool for free.
Conclusion
Summing up, customer engagement data helps you understand user behavior in the app and find roadblocks that impair customer experiences within the product.
Address those to improve customer engagement and, as a result, drive your revenue growth.
Want to get started with analyzing customer engagement? Get a Userpilot Demo and see how other companies leverage the data that Userpilot helps collect.

Try Userpilot And Improve Your Customer Engagement!