Pendo vs Apty: Which Is Best For Your SaaS?
Thinking about whether to go for Pendo vs Apty? Choosing the right user onboarding software is critical for SaaS companies these days.
This article is going to dive into the Pendo vs Apty debate and try to answer a key question.
Which is the better tool for user onboarding, as well as other use cases? Which one offers the best value for money, and will be most appropriate for a company of your size, with your resources?
Let's find out! In the post below, we've covered all the common use cases and done an in-depth analysis of the key features of Pendo and Apty – as well as compared it to an alternative solution that may be better in some situations.
TL;DR

Try the best user onboarding tool for your SaaS now!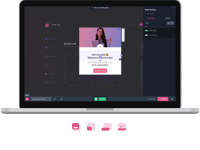 Pendo vs Apty – similarities and differences
Pendo and Apty are both applications for user onboarding, user analytics, and user feedback with several areas of overlap. Both Pendo and Apty are popular SaaS tools used mostly for user onboarding in SaaS companies. Both products have several similar features.
However, there are several details about the way these particular features are "executed" in both products that may make a substantial difference for the buyer.
They also have very different pricing plans. Let's look at the details.
Pendo vs Apty for user onboarding – similarities and differences
In this section of the article, we're really going to dig into the nitty-gritty of each area of product functionality. That way, we'll be able to figure out which tool – Pendo or Apty – is the best option depending on your use case.
Pendo for user onboarding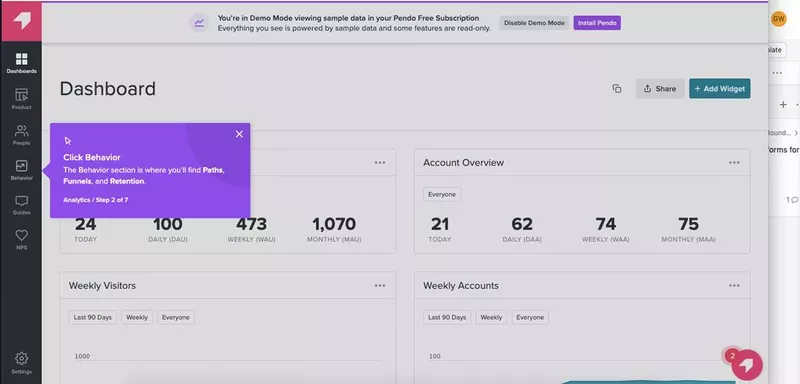 When it comes to user onboarding, Pendo offers guides for building in-app guidance that improves user onboarding across the web and mobile apps. But how much do they cost, and are there better alternatives on the market?
Here's what to expect from Pendo guides:
Guides or product tours are essential tools for user onboarding, and it will be difficult for new users to find their way around your app without them. The absence of these UX designs will lead to friction, naturally resulting in increased churn.
But do you need Pendo for this?
The answer is you don't have to use Pendo in particular. There are other product adoption tools that give you more value for your money, so it's always good to check the available options before settling for one.
Apty for user onboarding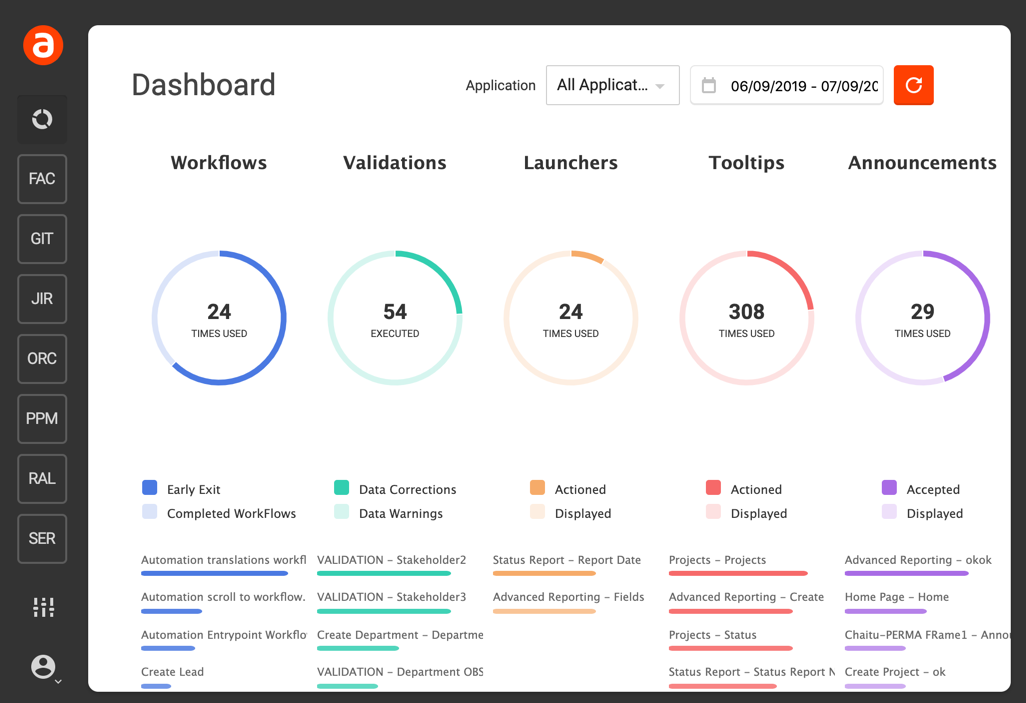 Here's how Apty can help with user onboarding:
Better alternative for user onboarding – Userpilot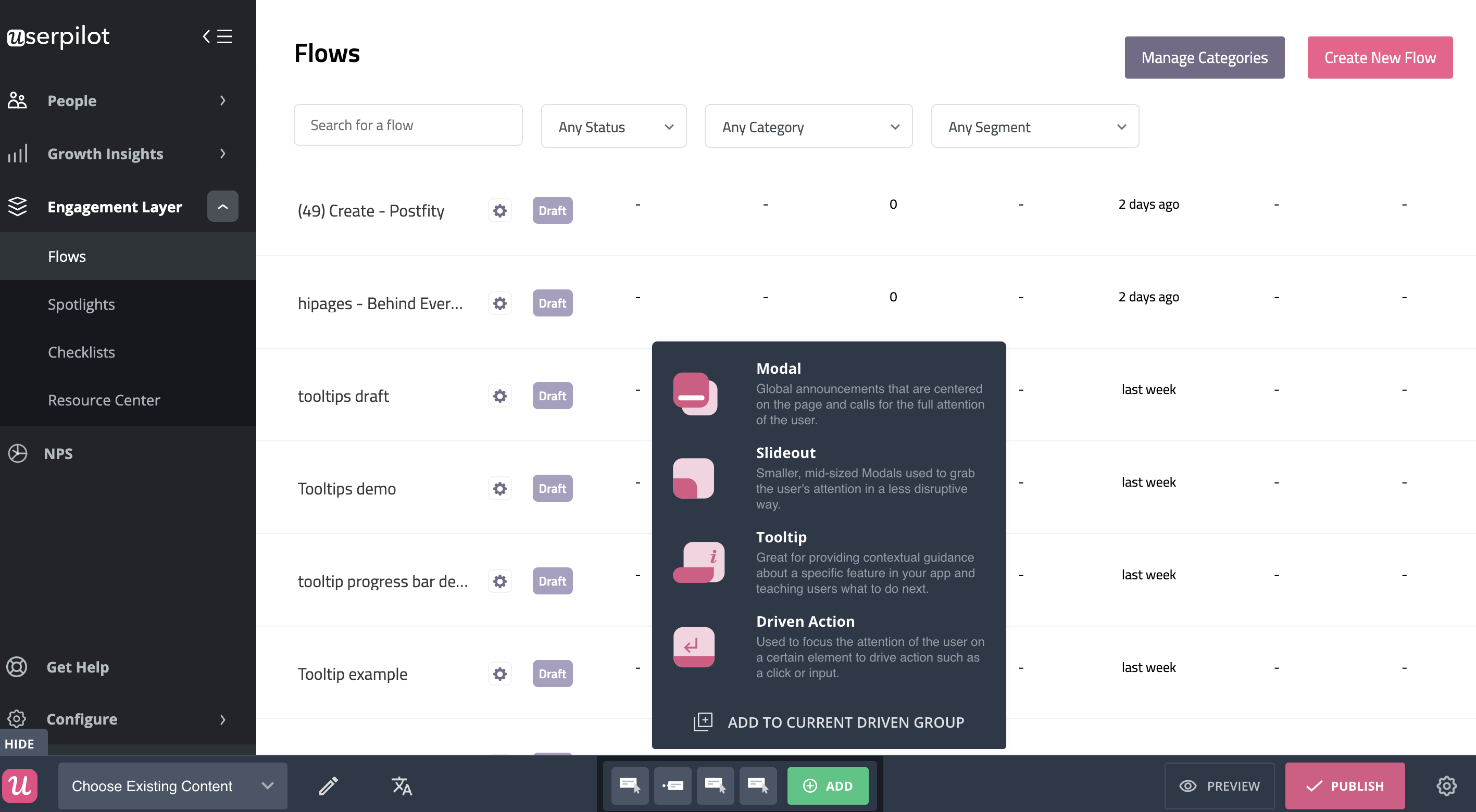 Userpilot was built specifically for SaaS product teams that want to improve their user onboarding experience and boost user activation.
You can build a huge variety of user onboarding experiences and in-app guidance flows without needing to code.
Get the best value for money and drive growth at every stage of the user journey.
Here's what you'll get when you start using Userpilot:
The best user onboarding is contextual and it happens right where the users need it, inside your app. There isn't a better user onboarding tool out there that offers more value for the money than Userpilot.
Schedule a demo with our team and get ready to build the best onboarding experiences your users have seen.

Try Userpilot – the best user onboarding solution for SaaS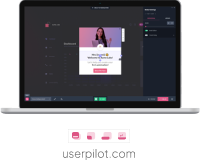 Pendo vs Apty for user analytics – similarities and differences
In this section of the article, we're really going to dig into the nitty-gritty of each area of product functionality for user analytics. That way, we'll be able to figure out which tool – Pendo or Apty – is the best option depending on your use case.
Pendo for user analytics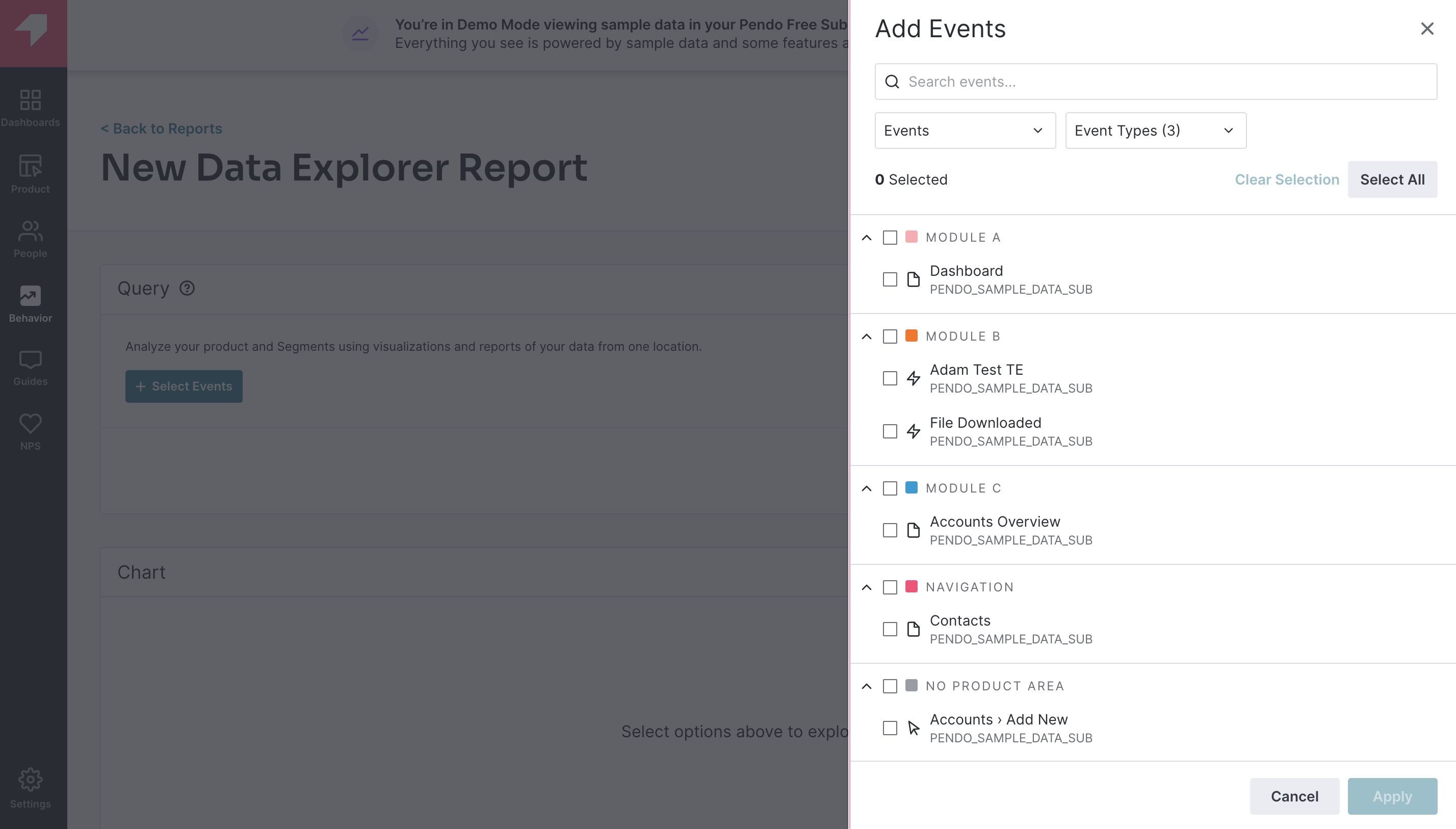 Many SaaS businesses rate Pendo analytics among the best in the industry. There's certainly a lot of buzz about their analytics in the onboarding world at the moment.
Why?
Pendo's analytics are coming "out of the box" – with very little setup required. They are supposed to be easier to set up than proper analytics tools like Mixpanel, Heap, or Amplitude.
The question is: do the analytics features offered by Pendo live up to the hype? And are they really worth the $50,000 price tag most companies will be expected to pay for their yearly Pendo analytics subscription?
Here's what Pendo analytics will get you:
The downside? Pendo's analytics are not actionable – the in-app experience builder doesn't allow you to use in-app events as triggers for in-app experiences.
There is also a 1-hour delay in Pendo user analytics display on their dashboard. This makes Pendo's user analytics feature less actionable than those of tools that offer real-time user analytics (e.g. Userpilot).
Apty for user analytics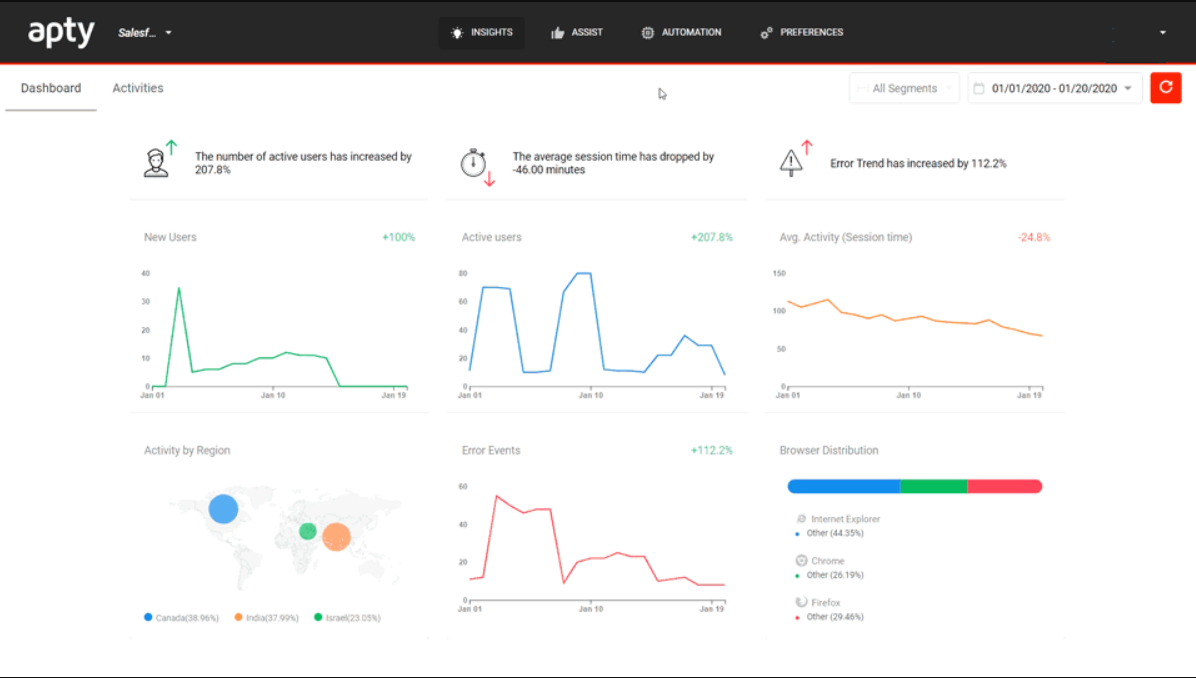 With Apty's powerful user analytics and reporting, you can drive real adoption. It enables you to get actionable insights and provide timely and relevant guidance. Analytics will also help you to understand
user behavior to identify gaps in processes and cater to their needs better.
Here's what you can expect from Apty's user analytics:
Better alternative for user analytics: Userpilot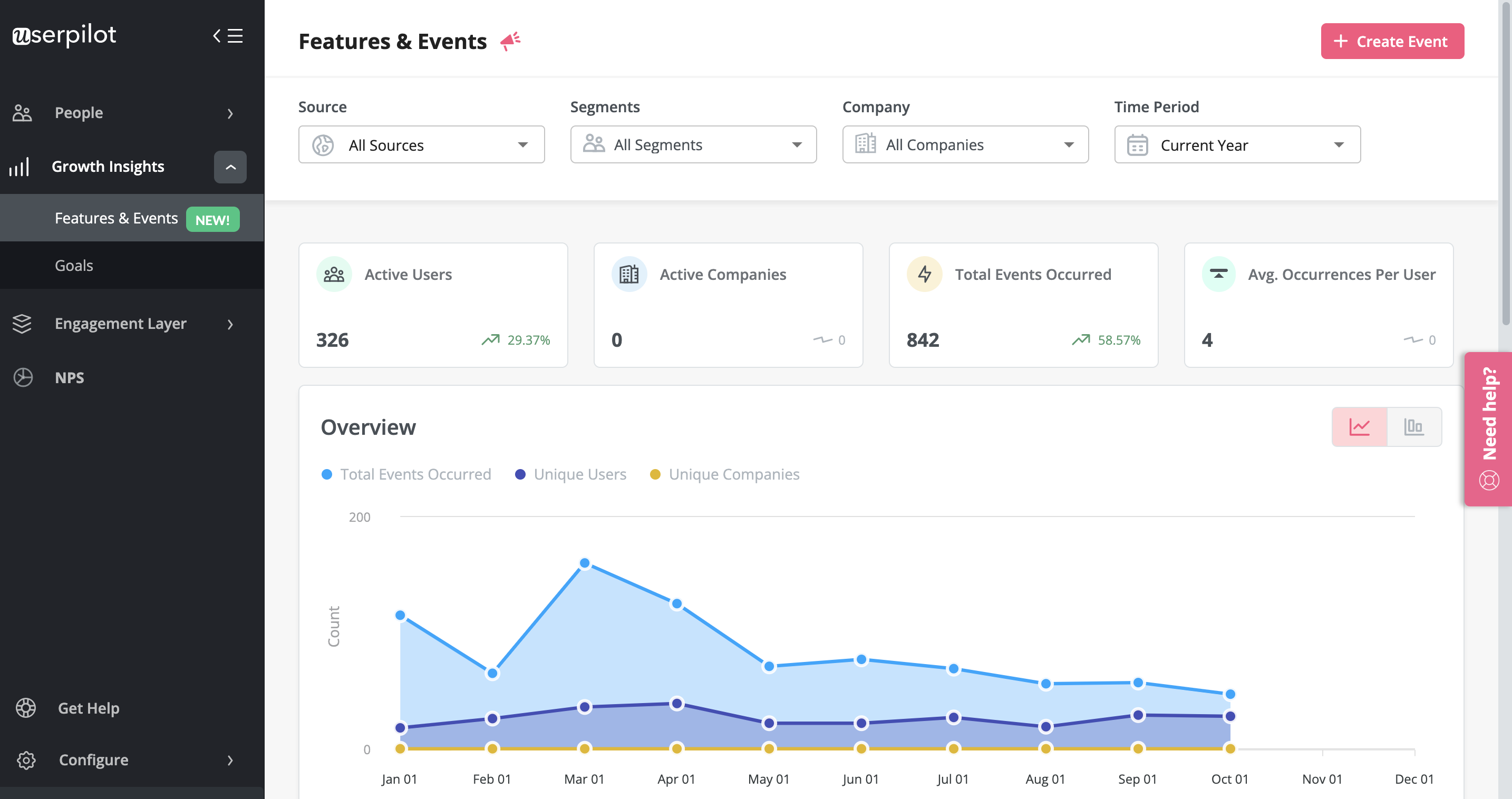 You can't drive success, no matter what your goals are, without proper user analytics.
How would you know what needs to be improved?
When it comes to proper user onboarding that drives long-term product adoption, Userpilot has the right analytics to help you succeed.
Let me explain.
I'm not talking about product usage only. Analytics is about collecting customer feedback, and tracking in-app behavior but also tracking how users engage with your in-app experiences. Right?
You need all of these for a proper picture of how healthy your product is. And then you need to be able to act on those insights.
That's where proper user segmentation capabilities come in. And Userpilot has you covered here.
Userpilot has really improved in terms of its analytics functionality in recent years, and now offers the most robust functionality from all the product adoption platforms (including Pendo, which has always taken prime in user analytics.)
In short, Userpilot analytics allows you to:
Now, with so much power on your hands – what are you going to do with all this data?

Try Userpilot – the best user analytics solution for SaaS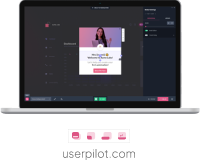 Pendo vs Apty for user feedback – similarities and differences
Finally, most SaaS companies considering Pendo vs Apty want to look at their functionality for user feedback. Let's dive into it in more detail.
Pendo for user feedback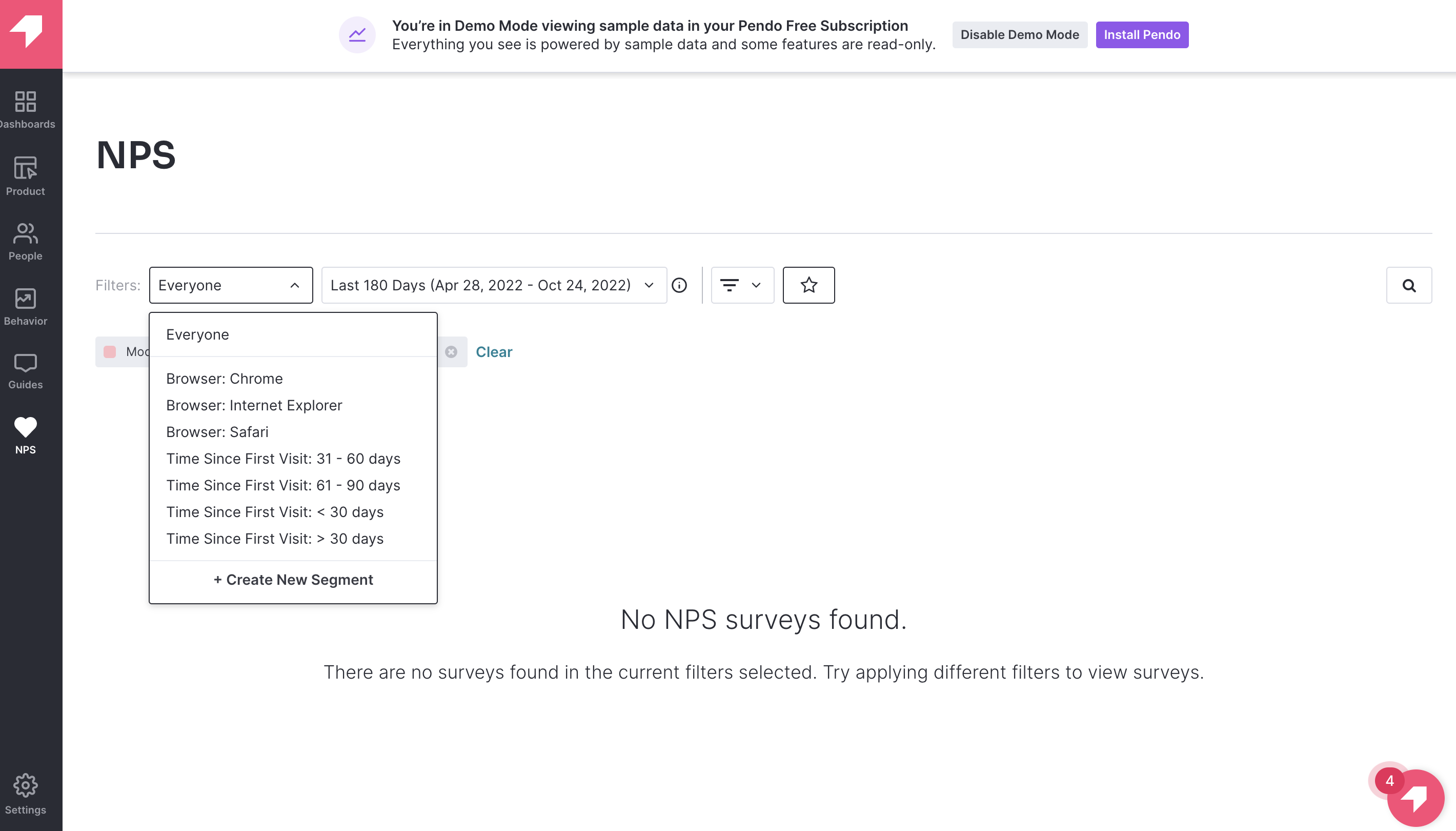 Pendo offers polls (also called micro surveys at Userpilot) through their guides which collect user feedback and gauge sentiment at different points in the user journey.
Polls come with basic functionality and are available on the free plan. However, if you want to collect user sentiment with NPS surveys, you'll need a paid plan that doesn't come cheap at all.
Here's how you can collect user sentiment feedback with Pendo:
The downside of using Pendo for collecting user feedback is that you can't use the insights to personalize the user experience. For example, you can't create user segments based on NPS scores or specific answers you collect with your polls.
Considering the price you have to pay for Pendo, you'd expect more from it.
If you want to both collect and act on user feedback, you should use a better tool. And, with the risk of sounding biased, Userpilot gives you more value for money here. You can build micro surveys, embed Typeform long surveys, collect and analyze NPS responses, and segment users based on scores and responses so you can trigger more personalized experiences.
Get a Userpilot demo here.
Apty for user feedback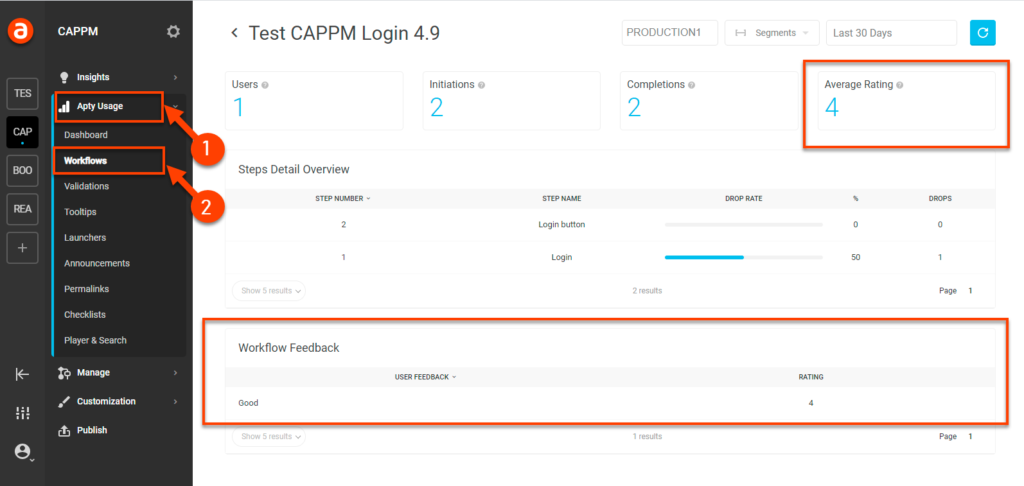 Apty allows you to enable timely user feedback so you can be contextual, reduce churn and improve the overall customer experience.
Here is what Apty's user feedback feature offers:
Better alternative for user feedback – Userpilot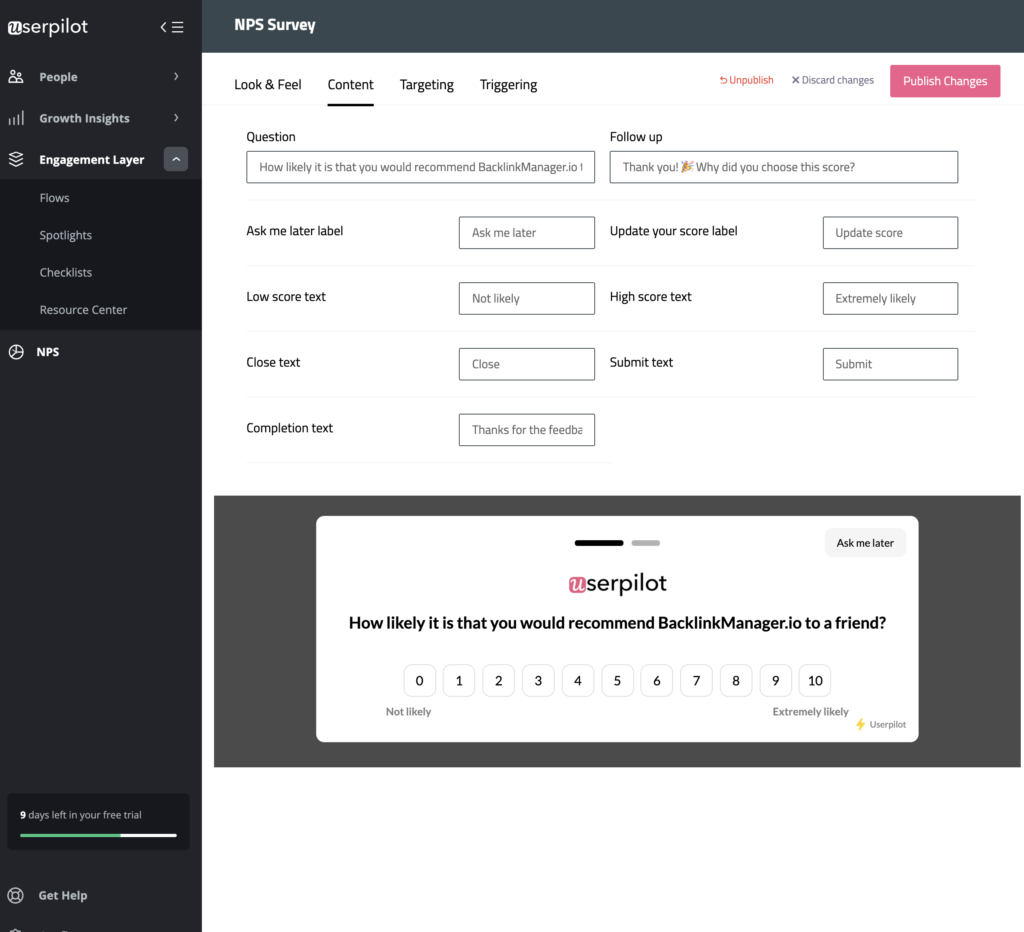 There are two types of feedback you should be focusing on collecting to better understand the health of your product and users.
First, you have user sentiment which looks at user satisfaction and effort scores or loyalty (using NPS surveys). Then you may also want to collect feedback on the functionality of the product or specific features.
You can do all these with Userpilot. In short, you can:
The advantage of using Userpilot for collecting feedback over other survey tools is that you can better control who sees the surveys but also you can instantly use the data collected to segment your user base and trigger the right experience for them.
For instance, if your users give you a low NPS score because they think you're missing a critical feature (that you actually have already), you can push an interactive walkthrough guiding them to find and explore this feature.
Conclusion – which tool is better for your SaaS, Pendo or Apty?
Hopefully, this post helped you decide whether Apty or Pendo is more appropriate for your company. As you can see – both have many upsides and downsides.
Undeniably, Userpilot provides a better value for money and is a better choice for a mid-market SaaS, especially when it comes to user onboarding and user feedback.
If you're interested in finding more book a demo with our team here!

Try Userpilot – the best user onboarding solution for SaaS