8 B2B SaaS Marketing Tactics to Try [Ft. Hubspot, Neil Patel, Kontentino & More!]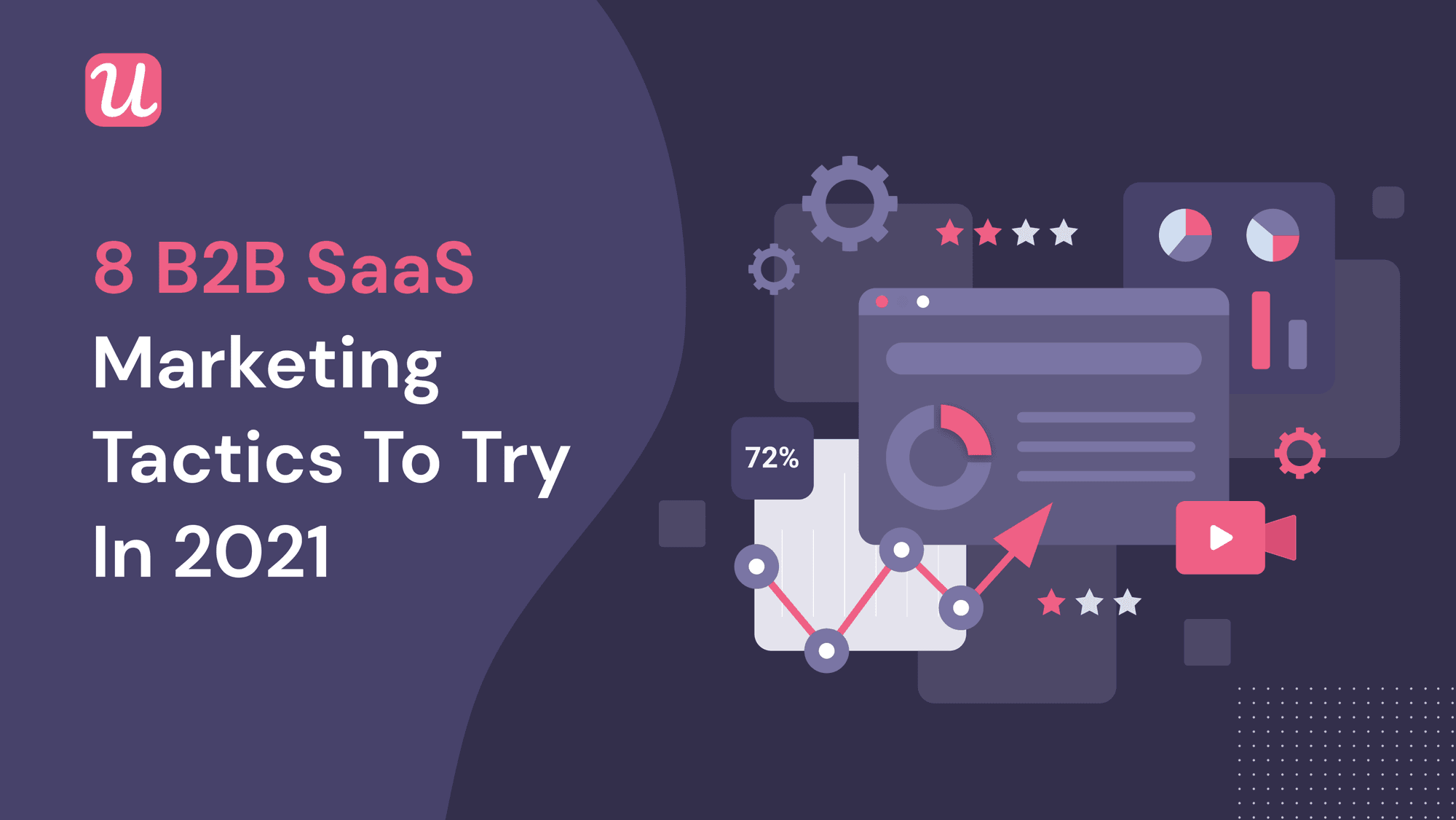 The B2B SaaS marketing space can feel a lot like an echo chamber.
You hear many people chanting the same things about how this one specific tactic gave them +1000% in ROI, and then you look at your own strategy and wonder why it's all crickets.
SaaS marketers need to move fast and break things, but rather than jumping from one 'shiny new growth hack' to another, stick to a few tried and tested tactics first.
In this post, we'll go over how to create a B2B marketing plan and how to execute it, which B2B Saas marketing tactics are working best in 2021, and some real-life success stories for each of the tactics. Let's dive in!
TL;DR
How Neil Patel Drives Millions Of Visitors To KISSmetric's Blog
How Mashable Grew Their Blog To Two Million Readers In 18 Months Using Keyword Research
Sam Parr built a Newsletter up to +10 million in revenue and recently sold to Hubspot
Dofollow.io's Online Community That Helps Them Test Out Their Product Ideas
How Kontentino Increased Their Activation Rate By 10% With Their Interactive Walkthrough
Hubspot built its early success off interactive, unforgettable, and useful webinars
Venture Harbour's Influencer Marketing Strategy That Has Led to 9 Successful Businesses
Gainsight's Lead Generating Engine With Online Conferences
What do SaaS Companies spend on B2B Marketing?
When you first hear this question, your first reaction might be: "Well, it depends on the size of the company and their product's maturity."
These definitely play a role, but a study by SaaS Capital in 2020 found that one of the most influential factors is whether you are VC-backed or bootstrapped.
In the study, they found that, on average, from a large sample size, SaaS companies spend 10% of their annual revenue on marketing.
However, if you break down who they were asking:
High-growth bootstrapped companies spend 20% less on general and administrative costs while spending 25% more on marketing compared to low growth bootstrapped companies
Companies with VC backing and high growth spend 50% more on sales and twice as much on marketing vs. lower growth equity-backed companies.
Of course, the more capital the better, but marketers still have to be creative and strategic with what they choose to pursue.
Source: Hubspot.com
OK, well, at least you know not to break the bank on a billboard that won't age well.
Let's see how you can make better decisions.
Creating A B2B SaaS Marketing Plan
Before trying out any new marketing strategy or tactic, you'll need to create a marketing plan.
The key is… focus.
You can tackle your marketing plan in three steps:
Step 1. Find the Job that Needs to Be Done (JTBD)
The first thing you need to know to craft a successful marketing plan is…what your users "hire" your product for.
Yes, hire. What job do they need to get done with your product?
Does your product help employees save time while invoicing? Does it help marketing managers publish posts faster?
The easiest way to find out what jobs your audience needs to get done is to…ask them:
Source: Userpilot.com – we are in the business of helping companies improve product adoption. Schedule a call and see how you can create personalized experiences just like the one above (no coding required).
Now – how does your solution differ from the competitors? Why should your prospects choose you?
Are you a more low-cost small business option, or do you offer advanced features for enterprise organizations?
Knowing your users' JTBD and your product's competitive edge is the first step to creating highly persuasive marketing assets.
Step 2. Determine Your Saas Marketing Goals
What do you want your marketing efforts to achieve for your company?
Do you want to:
raise brand awareness?
educate your prospects on key challenges in your industry?
or do you want people to sign up or book a demo?
Setting these goals help you map out your marketing funnel.
You will need to serve each prospect differently depending on where they are on their journey to becoming a customer:
Step 3. Find your Channel
The main problem here is that marketers try to be *everywhere*.
In an attempt to reach as many people as possible, they "spray and pray" mediocre content everywhere, rather than committing to one or two channels where they have found the most success and really being .
Take Clubhouse. After its successful Beta launch, everybody is rushing to it, regardless if it makes sense for them or not.
Source-Clubhouse.com
But how many businesses actually benefitted from being on the channel? How many even made the investment to really figure out the platform?
Before we dive into some of our favorite channels out there in 2021, you should first take a look at choosing between inbound or outbound.
SaaS Inbound Marketing
Inbound marketing means creating valuable content for your target audience to help them find you themselves.
Here are the most common inbound channels in 2021:
Google Organic
Social Media
Webinars
Ebooks, whitepapers, etc.
Podcasts
Online communities like Reddit, Quora, Discord, Slack groups etc.
SaaS Outbound Marketing
With outbound marketing, you're more proactive. You are initiating contact with your prospects first.
Even though these channels may include more traditional types of marketing, companies like Chilipiper have built their success off of their outbound email campaigns.
Here are the best outbound channels in 2021
Paid digital ads
Email automation
Flyers
TV commercials
Print advertisements
Conferences/events
Account-based marketing
Choosing between inbound and outbound largely depends on your business goals, timeline as well your marketing budget. Diving deeper into the activities of your audience can also help determine where to invest the most resources.
Your Best Options For SaaS Marketing in 2021
Alright, you've made it this far! Here are the eight proven Saas marketing tactics you can consider implementing this year.
SaaS Marketing Tactic #1: Content Marketing
Content marketing is creating and promoting content with certain business objectives, e.g. to get the audience to take a particular action.
It is a powerful marketing tool you can leverage in 2021 – according to Forbes, in 2021 people worldwide spend almost 7 hours a day consuming content.
In the B2B SaaS marketing space, create assets that:
solve a specific pain point for your audience
educate them about a relevant topic
entertain or inspire them
But capturing your audience's attention is only half the battle.
The final part is getting your audience to perform the CTA – e.g. download a resource, sign up for a demo, or subscribe to your youtube channel.
You should align your CTA with your main business goal.
Also: don't forget about content distribution through social media posts and co-promoting with business partners.
How Neil Patel Drives Millions Of Visitors To KISSmetric's Blog
Source: Youtube.com
Neil is an SEO expert and marketing guru. He and his team have achieved success on more than three blogs: KISSmetrics, Neil Patel's blog and Crazy Egg.
What he did in his content strategy to make his blog successful:
Publish multiple long, in-depth posts to attract his target audience, which led to an 18% traffic increase
Published multiple infographics, which generated 40,000+ Tweets, inbound links from 4,000 unique domains, and 2.5 million+ visitors
SaaS marketing SEO Keyword Research
SEO is important, we've heard. But did you know only 0.78% of Google searchers click on results from the second page? Anything after page 1 is a graveyard.
Our biggest tip for keyword research is to make sure you're matching the queries to your audience's search intent – i.e. trying to predict what the searcher really wants to find when they type a specific keyword in Google by analyzing the SERP results.
Around 8% of search queries are phrased as questions, so try to answer relevant questions for your target audience in a way that is as actionable as possible.
How Mashable Grew Their Blog To Two Million Readers In 18 Months Using Keyword Research
Source: Mashable.com
Extensive and strategic keyword research is partly responsible for Mashable's large blog traffic.
At 19, Pete Cashmore launched Mashable in 2005 and grew it to two million readers in less than two years, without ads. What did he do to achieve these results?
He and his team published 7-15 keyword-optimized articles per day (!) and published even more shareable infographics.
They made sure to rank for the names of the brands they wrote for, like Facebook and Twitter, getting them more than 35,000 indexed category pages.
They published evergreen content that increased their exposure, generated more leads, and established their brand as an authority on their targeted topics.
SaaS Marketing Tactic #2: Newsletters
Companies like Morning Brew have grown into multimillion-dollar enterprises based on the SaaS marketing content they share in their newsletter. They take a more editorial approach, but your options are endless.
Just like with blog content, the purpose of your newsletter is to:
solve problems of your target audience (ideally with your product!)
educate
inspire
entertain with interesting stories and anecdotes
inform about industry news
build connections & relationship with your audience
Newsletters are also cost-effective – given the relatively low cost of email marketing tools per email, the average ROI email generates is about $38 for every $1 spent.
How?
For example, New York Times visitors are more likely to become paid subscribers if they subscribe to an email newsletter first.
The biggest advantage of email?
You own it. So you don't need to worry about social media's constantly changing algorithms.
Once your email is in your subscribers' inbox, then all they need to do is open it. However, low email deliverability can set you back and make you lose some customers.
If you want to increase your email deliverability:
Use non-spammy, personable subject lines
Segment your email list by your audience's interests
Take advantage of an email preference page to keep your subscribers engaged
Use A/B split tests to see what content resonates best with your audience
Optimize your email for mobile. 60% of email opens are from mobile devices.
Sam Parr built a Newsletter up to +10 million in revenue and recently sold it to Hubspot
Source: thehustle.co
Sam Parr is a serial entrepreneur who dabbled in a bit of everything. Even owning a hot dog stand with the slogan "As big as a baby's arm."
One of his ventures back in 2015 was a business conference called Hustle Con directed towards other entrepreneurs and explaining best practices. This netted him about 60,000 dollars and a couple of thousand people-long email lists.
After this success, he took a six-month road trip on a motorcycle and eventually came up with the idea to use this new email list and connections to build a newsletter.
It would focus on news across the tech industry, and key business insights from his own personal experience and interviews with other professionals-all told with a witty editorial perspective.
Since then, over 1.5 million people around the world have subscribed to "The Hustle." The burgeoning media brand is also involved in events, a podcast, and paid content products.
Before Hubspot acquired it in 2021, it generated close to 12 million in ad revenue a month.
SaaS Marketing Tactic #3: Building A Community
A community in the B2B SaaS marketing world is where like-minded professionals can gather and exchange experiences and network.
The average ROI online communities gain is 6,449% on their marketing efforts.
Hey, we've just launched our own Userpilot community. Wanna join?
We also have a Facebook group.
The benefits of having an online community include:
Increased customer engagement. During the buying decision-making process, 27.3% of customers use an online community dedicated to the product or service to help them make buying decisions.
An owned outlet for content distribution and content ideation
Establish your company as a thought leader & increase your influence
Reduce your support and any research costs (there's your focus group!)
When building a community, you should consider the type of platform you'll be using.
You can build a community on social platforms like Facebook, LinkedIn, or Discord, or create your own private community with its own website or Slack channel.
With social platforms, you don't have many restrictions for who joins your community, but with private communities, you're able to pre-qualify members that want to join.
Dofollow.io's Online Community That Helps Them Test Out Their Product Ideas
As a Saas PR platform, dofollow.io leverages their Facebook Link Building Community to grow their leads and improve their customer experience. With over 5,000 members, this tactic is proving successful. This is what they do:
They utilize beta testers in their community by convincing 3-4 users to use the software and review it.
By asking their community members questions about new products and features, they can gauge whether to go forward or not. This also fosters trust from their community members, making it more likely to purchase their products.
Product led-growth is a marketing strategy that involves using your product as the main driver of lead & profit acquisition.
This SaaS marketing strategy works best with a freemium business model or free/paid trials because nearly 75% of buyers say they'd rather buy through an app/website than a salesperson.
People want more personalized, more powerful, more affordable, and more intuitive products than before. Plus, you have a high influx of users that are always looking for a solution to their problem.
If people do not see the value of your product or it does not meet their expectations, they will take their money elsewhere.
Being product-led reduces the time it takes your potential customers to see the value in your product.
It also helps reduce false expectations.
PQLs – Product Qualified Leads – who have already interacted with your product's core features and have become activated, are much more likely to convert into customers.
They are also much warmer leads than someone who just saw your content on the internet.
How to activate your PQLs during their trial?
Common ways to do this are interactive walkthroughs and product experiences like:
How Kontentino Increased Their Activation Rate By 10% With Their Interactive Walkthrough
Source: Userpilot-Add gifs and interactive videos to your product onboarding with just one click! See how in a call with one of our product specialists.
Kontentino, a content management app, used Userpilot to build an interactive walkthrough. Here's what goes on in the walkthrough:
In the welcome screen, a micro survey appears (this helps with customer segmentation)
After completing the survey, another modal appears with a picture of one of their employees to make the experience more personal.
Next, a checklist highlights what the user needs to do to start using their product. It begins with connecting their social media profile (their activation point) and how the user can schedule their first post.
After they finish the checklist, they are met with celebratory gifs to encourage the user to continue exploring. These users understand the value of the product and have a much more enjoyable product experience.
What this walkthrough achieved:
The user's experience is personalized, making it more likely for them to convert into customers
The step-by-step format with each step being triggered by the completion of the previous one (unlike with boring, traditional product tours) prevent the users from becoming overwhelmed by too many features at once
Through the segmentation at the beginning of the walkthrough, the user can receive more relevant content & tips from Kontentino
It improved activation rates by 10%
SaaS Marketing Tactic #5: Hosting a Webinar
A webinar is an event where seminars, transmissions, and other content are transmitted online.
Webinars are a convenient, cost-effective, and valuable way to generate inbound leads, build relationships, and establish your company as an authority in your industry.
A webinar is an event where seminars, transmissions, and other content are transmitted online. 83% of marketers find webinars effective, even though only 41% participate or attend.
The main benefits of webinars are:
High relevance and timeliness of the content – you can respond to the latest trends and current events quickly
You can take advantage of experts and invite them to feature in your webinar
Webinars are engaging because of the scarcity attached to them: if people miss it, they miss it unless you give them a replay
You can have conversations on live webinars – so they foster relationships and help you generate more leads
Hubspot built its early success off interactive, unforgettable, and useful webinars.
Hubspot, one of the leading content marketing platforms, pioneered webinars all the way back in 2008. In only 4 years the number of customers that used their product went from 317 to 10,000.
They follow a framework of webinars that are unforgettable, entertaining, and useful.
They create webinars around topics their users love, and evergreen content such as email marketing and content marketing
They personalize their landing pages to improve their user's experience. This includes using the local time zone and greeting their attendees by their names.
SaaS Marketing Tactic #6: Influencer Marketing
Influencer marketing is leveraging highly influential social media personalities with an engaged following/online community.
In 2019 alone, it's estimated that brands spent over 8 billion dollars to have influencers advertising their products and services online (it is predicted to reach $15B by 2022).
Using influencers allows you to "borrow" their (usually highly engaged!) audience and leverage the trust and clout they've built among their followers over the years.
So in a sense – it gives you a massive shortcut to a wider audience.
While influencer marketing is widely used in B2C marketing (think Instagram influencers and unboxing videos!), more and more B2B SaaS brands are using it in their marketing strategy too. You just need to pick the right influencers in your niche, e.g.:
Nathan Latka – SaaS Valuations
Natalie Luneva – SaaS community
Tim Saulo – SEO/ Keyword research
Benji Hyam – Content marketing etc. etc.
Venture Harbour's Influencer Marketing Strategy That Has Led to 9 Successful Businesses
Venture Harbour is the world's first bootstrapped venture studio. Every year they help build a new business more ambitious than the last. To increase awareness, they take advantage of notable Saas influencers like Neil Patel and platforms like Hubspot to increase their organic search presence and website traffic.
The company has built 9 businesses since 2012, ventures that range from music law contracts to artificial intelligence chatbots.
They get the companies they are backing to be featured on websites like Hubspot and ActiveCampaign.
They have built a network of notable SaaS influencers to help advertise each new business, with the newest being Leadformly.
SaaS Marketing Tactic #7: Starting/Participating In A Conference
As much as some marketers loved traveling around the world for different conferences, the future is virtual. Due to the coronavirus pandemic, as of 2020, 79% of events are going virtual or hybrid.
To have a successful virtual conference, you need stellar content to engage your audience for many hours. It needs to pique their interest and have a dedicated promotion strategy so more people can register for it.
You also need to consider your budget for the conference, if you have the resources for it, and where you will need to promote it.
Some possible goals for virtual conferences you should have include:
Revenue generation
Brand awareness
Generating customer loyalty
Gainsight's Lead Generating Engine With Online Conferences
Gainsight, a customer success & product experience company, took advantage of their online conference, 'Pulse Everywhere,' to generate leads. They held the two-day virtual event with over 25 sessions and a variety of event types. Within 45 days, they gained over 22,000 attendees.
They also invited leaders from top companies like Splunk, Adobe, and LinkedIn to generate some interest. This is how they also boosted their results:
They made the conference content available on-demand for free in exchange for their viewer's email addresses
They used a combination of live sessions and pre-recorded sessions, and live Q&A sessions.
Conclusion
These marketing tactics have yielded phenomenal results for thousands of companies in the SaaS space, and can aid you in your Q3 and Q4 efforts of 2021.
The point is not to get stuck on the next big thing and learn to say "N0" when new projects are proposed that may divert you from what may be working for you already. Hone in on the channels, content and strategies that are achieving your business goals – it is simple (but not easy).
Good luck!