What To Do In Your First 90 Days As A Product Growth Manager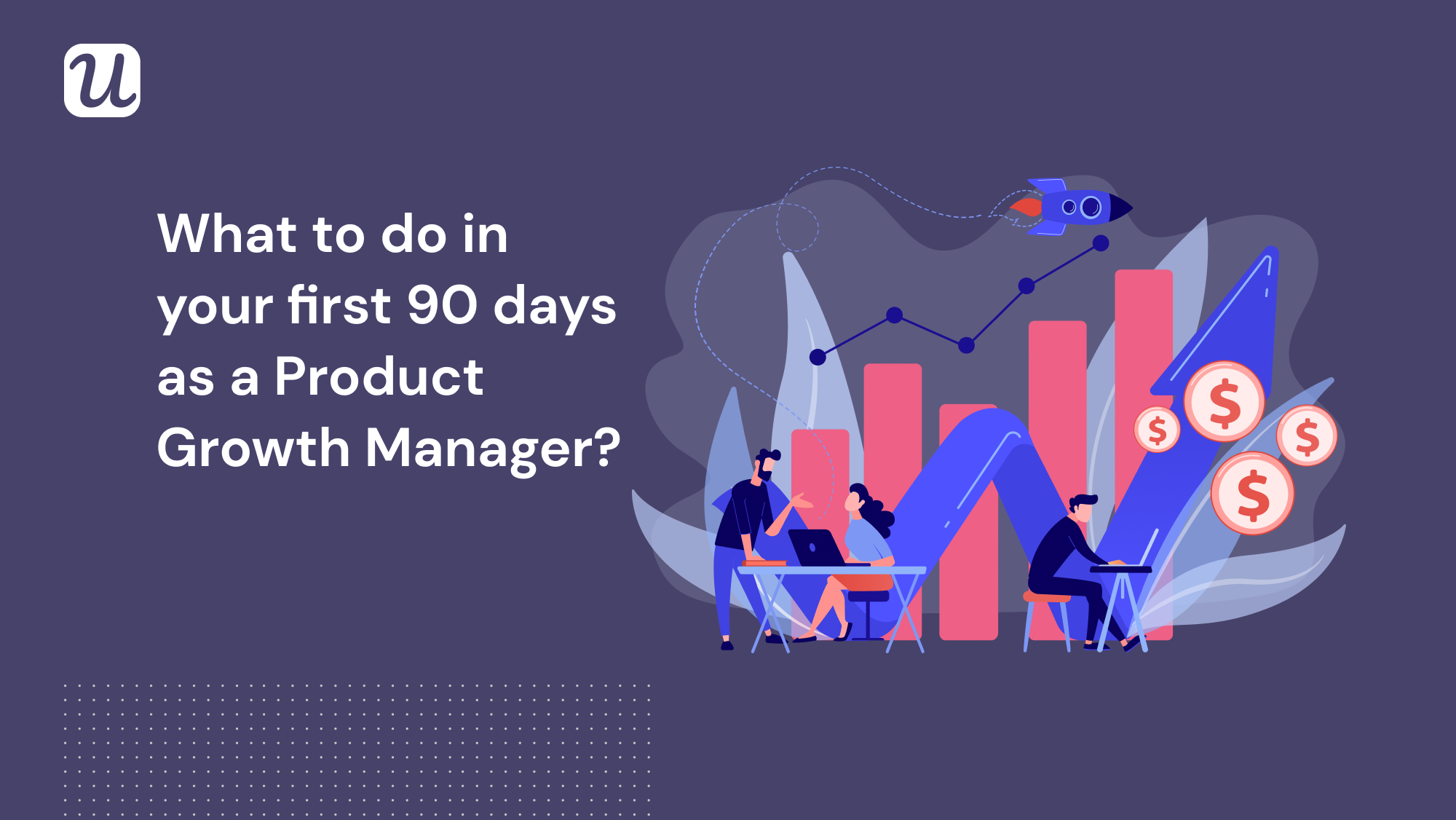 Product management roles have experienced steady growth in recent years. The role of a Product Growth Manager (also Growth Product Manager) is an extension of the role to keep up with the evolving industry trends. 
The interest in the role has been growing rapidly over the last 5 years, which reflects the general trend of Product-Led Growth.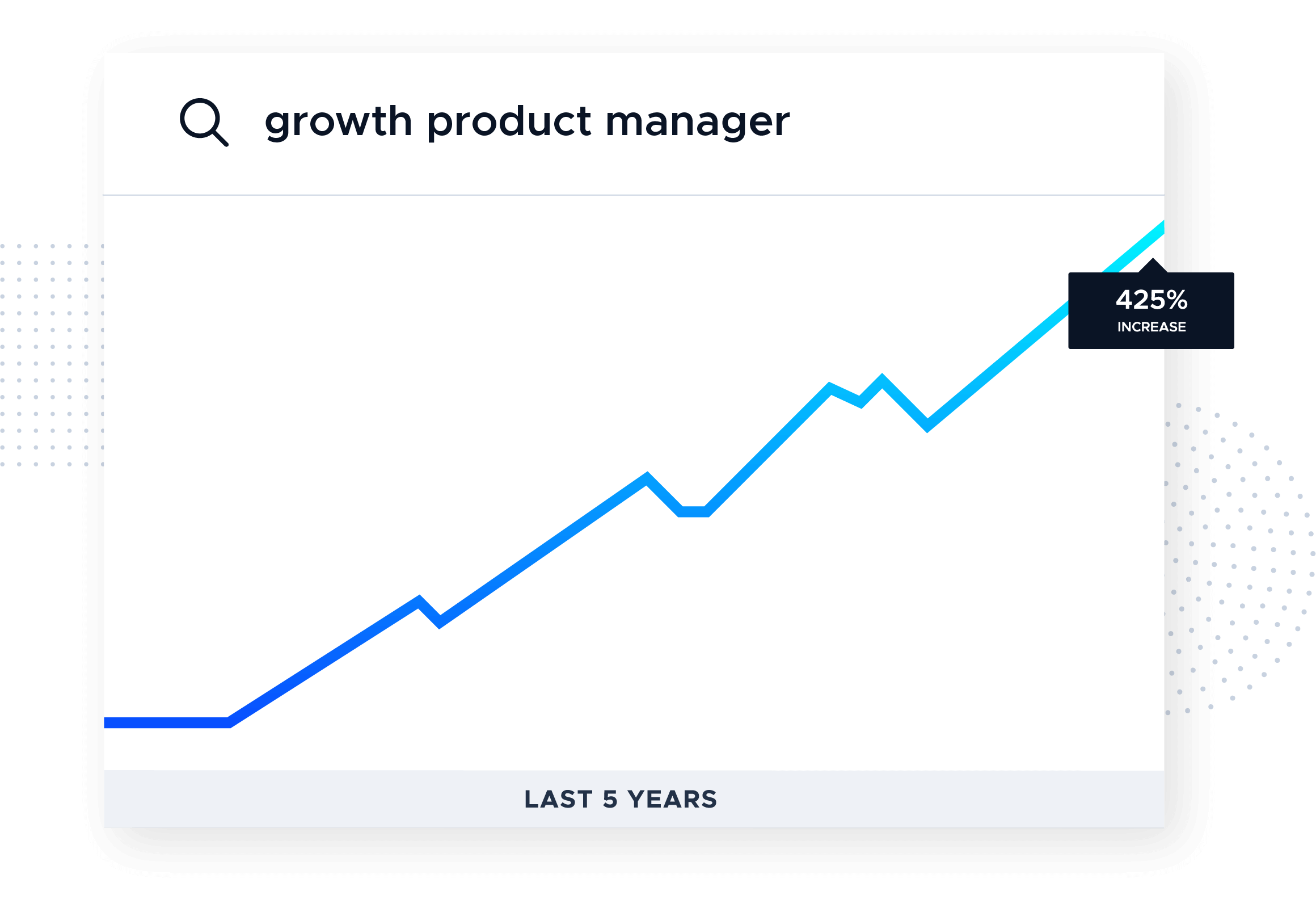 Source: productled.org
A product growth manager is responsible for unlocking growth at every stage of the user journey through product experiments. This can mean testing different onboarding experiences to e.g. improve activation, test different variants of product launch experiences to boost new feature adoption or try to push upsells to users at the right time by triggering offers based on in-app events. 
Let's have a closer look at who a product growth manager is exactly, their responsibilities, why their role is important, and what to do in the first 90 days as a product growth manager.
Who Is a Product Growth Manager?
In a product-led company, a product growth manager is responsible for achieving specific KPIs in product-related metrics, e.g. activation, adoption, retention, expansion revenue, referrals. Their role is different from a traditional product manager, as a PM is responsible for the product itself. 
A product growth manager generally works with cross-functional teams who are directly involved with the goal the PGM is trying to meet. The teams may consist of engineers, designers, and analysts, as well as other roles. A PGM works with them whenever they are relevant to the work of the product growth manager.
What Does a Product Growth Manager Do?
A product growth manager's role can vary depending on the organization's maturity and the type of product. But there are a lot of generic responsibilities that all or most product growth managers will do in a company.
Experimenting with customer segmentation to make sure that the most suitable segment is targeted with in-app experiences. This allows the marketing team and the Product Marketing Managers to reach the exact right audience.

Optimizing the journey through the customer funnel using

user experience research

tools like A/B testing to ensure an effective approach to create a smooth customer journey.   

Identifying opportunities to improve the customer acquisition strategies to

increase user engagement

with the product.

Making the

user onboarding process

seamless to help customers engage with the product easily and quickly. 

Working closely with other teams to optimize the customer retention strategies to obtain more loyal customers and drive more sales. 
Why Is This Role Important? When to Hire a Product Growth Manager?
According to a Google Trends analysis, the average monthly interest in Growth Product Management has increased more than 4 times over the past few years. 
So why has it gained such popularity in a short time?
The answer lies in the areas product growth managers focus on. As subscription companies realize that the biggest growth opportunities lie within their product (post-signup) With industry trends gradually leaning towards data and customer-centric models, product growth managers become a valuable asset in the companies.
Here's why the role of a product growth manager is important.
Product Growth Managers Use Data to Tell the Story 
The work of product growth managers revolve around the goals or metrics they are meant to achieve. A powerful tool for doing so is data. PGMs use data to understand the goal better, analyze the outcome and effectiveness of experiments, and track progress. 
PGMs need to make the metrics relevant to the overall goal of the business.
Here, data allows them to tie everything together and tell the story. This can be how a retention strategy will lead to increased revenue in coming years or how a specific technique in customer onboarding boosts user satisfaction that leads to repeat purchases.
Product Growth Managers Look To Make The Most of The Product
The work of product growth managers is not to rethink the product itself. They strive to make the product experience better and achieve maximum results from it.  
Product growth managers always look for issues that can be improved and help boost growth. They can do so by experimenting and testing features to identify the optimum approach.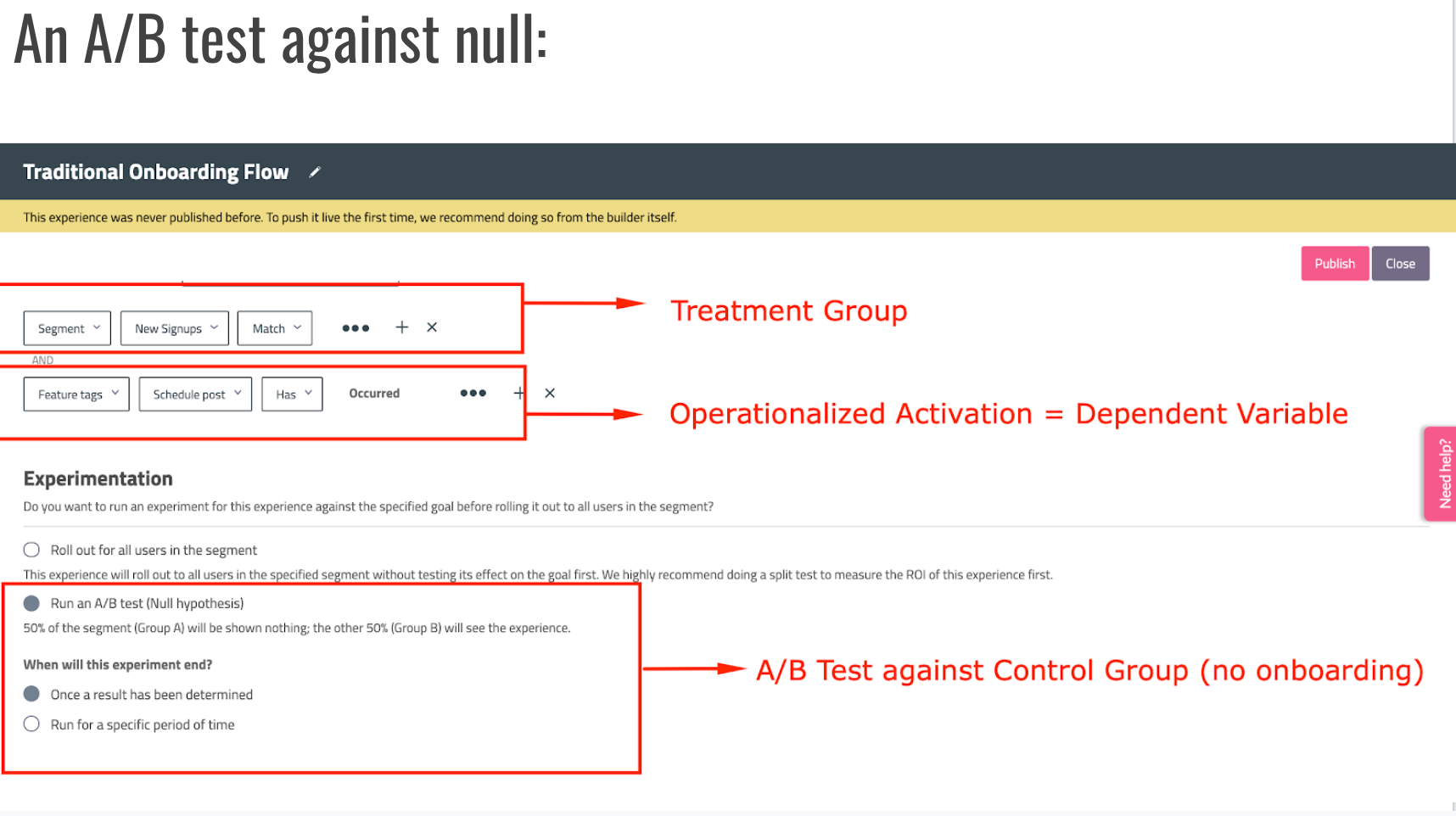 The work doesn't end there. They need to track the results of experiments and tests to better understand the underlying factors that influence product growth.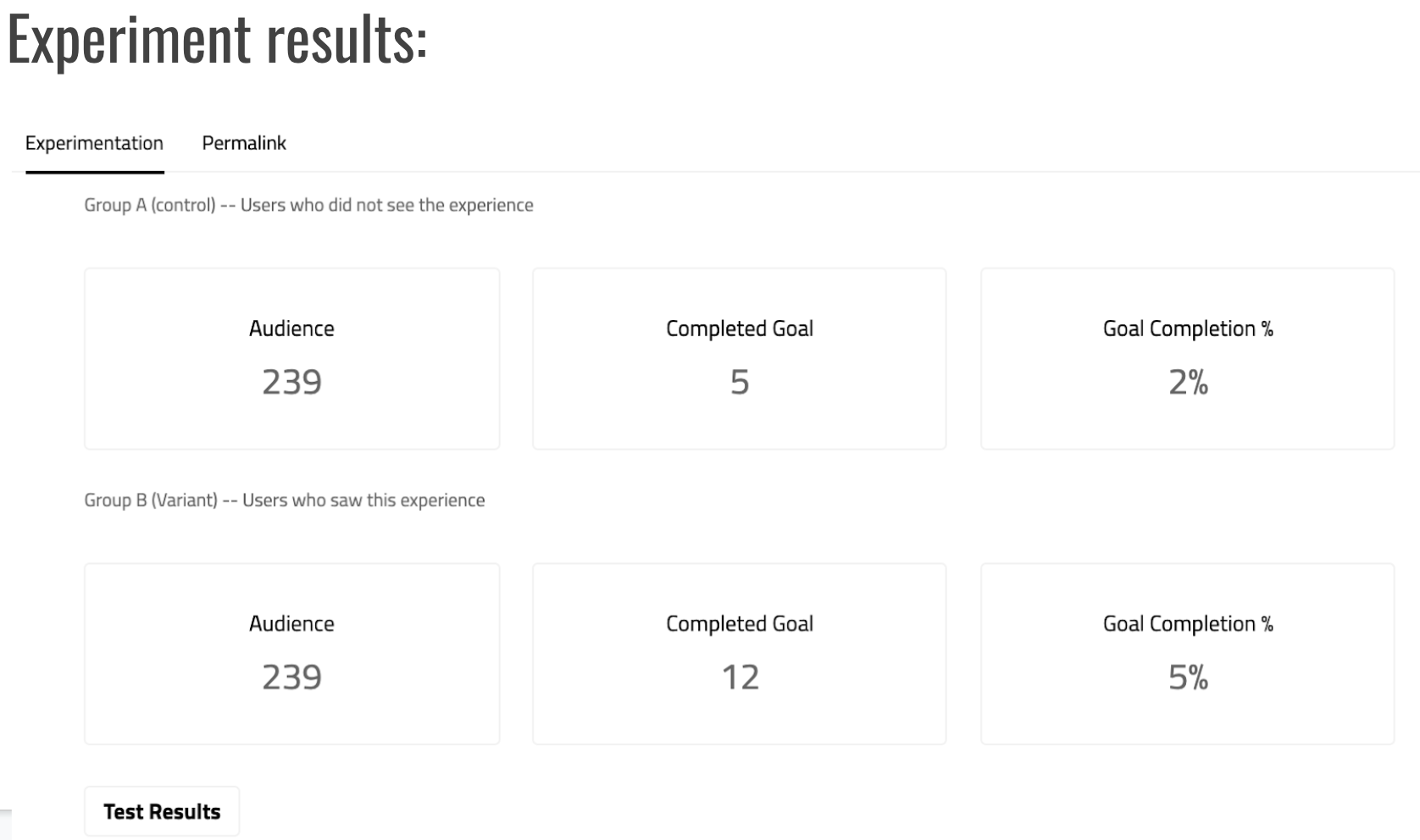 Source: Userpilot. Want to run such product experiments on your own without code? Let us show you how to set them up in your product and try Userpilot for free. 
Product Growth Managers Focus on Customers Too
Although product growth managers focus on business metrics and goals, they can often tie them to customers. Because at the end of the day, the customers are the ones who judge whether the product is useful to them or not.
The product growth managers have a good understanding of the customer base of the product. This helps them to align their efforts to customer needs.
At times, the product growth managers can find themselves dealing with metrics related to customer acquisition, engagement, and retention. This is when product growth managers focus greatly on existing and potential customers. At the end of the day, more customers will generally mean more growth.
Userpilot helps you improve your product engagement with a brilliant onboarding experience for your users. Get started with Userpilot today!
Product Growth Managers Are Efficient In Product Management
Product growth managers often work on goals or metrics that require multiple teams to work together. Growth metrics can be challenging and require effective coordination among the product team. A product growth manager possesses good product management skills to facilitate this coordination and achieve the intended results. 
While working across different teams within the company, PGMs need to be efficient in communicating what is required from each team. They keep everyone aligned to the goal or metric that needs to be achieved and thus ensure that the collaboration goes smoothly.
The work of product managers and product growth managers are intertwined. If your organization feels the need for an additional role to ensure that the products are being used effectively, you are looking for a product growth manager. PGMs focus on improving the product and user experience, allowing the PMs to do what they do best – build products.
What to Do in the First 90 Days as a Product Growth Manager?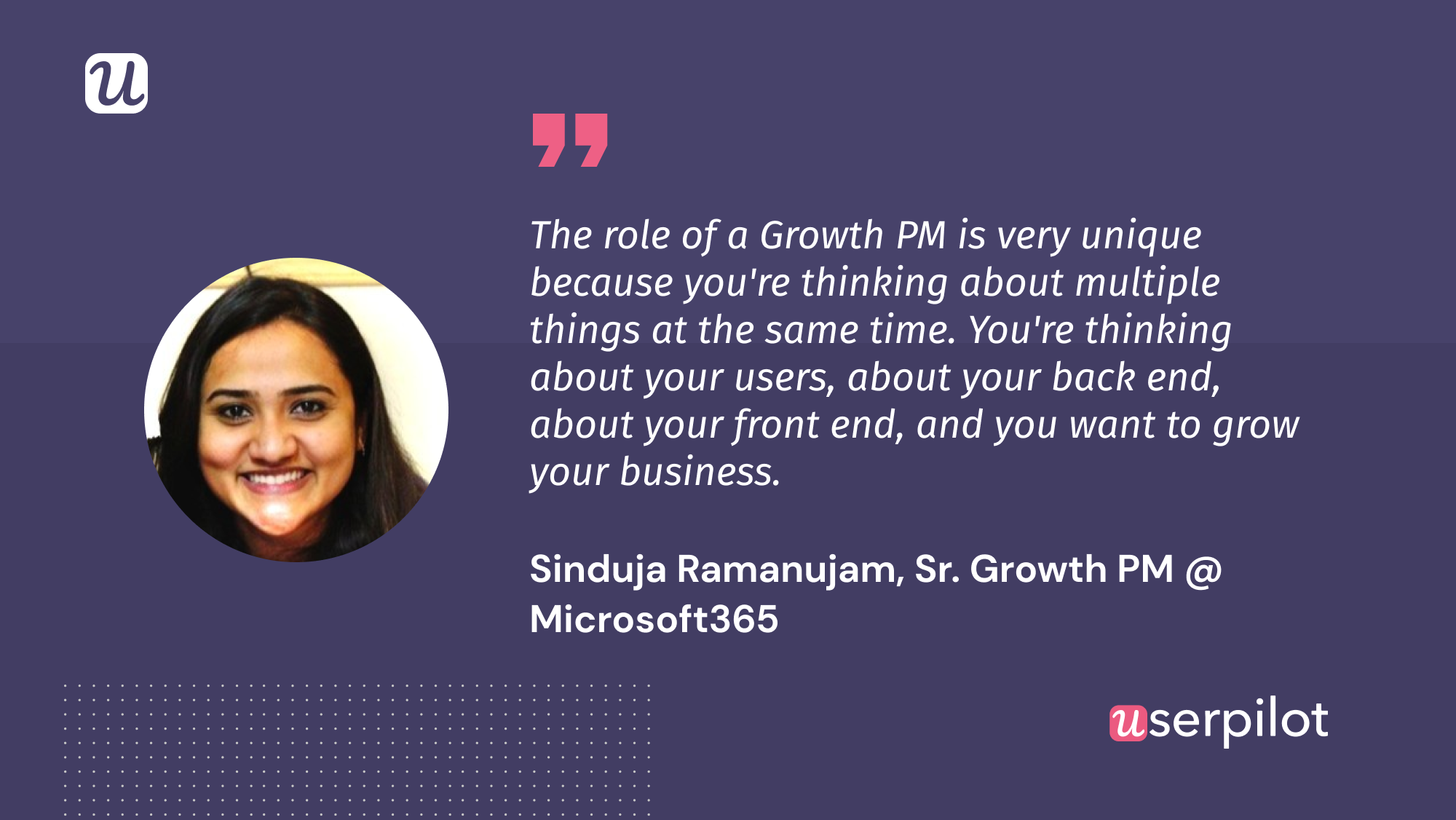 Depending on your background, you can find yourself in a position where you don't know where to start in a product growth role. You might also be the first to have this role in the company, making it even more challenging. Not all work cultures may promote the concepts of growth and experimentation. This is why you need to have a clear plan to tackle the challenges that you face in your new role in the first 90 days.
As the Senior Product Manager at Microsoft, Sinduja Ramanujam, says: 
"The role of a Growth PM is very unique because you're thinking about multiple things at the same time. You're thinking about your users, about your back end, about your front end, and you want to grow your business."
To take on this dynamic role, you must be prepared before "day 1" of the 90 days and get right into it without wasting any time once you get started. Being prepared before you start working puts you in a great position to build some momentum in your new role.
When you start your new role, you need to outline a clear plan to get started quickly. This can include the following:
Meet The Team You Will Work With
Meeting your team doesn't have to be in a formal setup. You can do so with an informal session with the entire team or get to know them one by one. 
You will find yourself working with cross-functional teams spanning multiple departments. So attempting to get to know everyone will help you understand the company culture and how they fit together in the company.
Get Familiar With The Tool Stack
It is necessary to get familiar with the organization's tools for product management and other relevant functions. These tools include the ones used in marketing, analytics, and project management. 
Testing and experimenting is an integral part of your responsibilities as a PGM. Make sure you have a clear idea about the tools used for conducting, tracking, and analyzing these. 
Try to understand if any additions need to be made to the tool stack. Identifying gaps will help you to make the team more equipped to meet the challenges in the future.
Take A Look At The Historical Data
To understand the company's current situation and the product, take a look at the data leading up to your first day. These can be user-related data, product metrics, and more. 
If the data is not organized, collect them and make an effort to organize and make sense of it. Much like the tool stack, look for gaps and identify the opportunities to fill them. You will get a good understanding of the position of the product, its customers, and what to do next. 
Connect To Your Customers
While it may not be very convenient for you to start communicating with your customers right away, it is useful nonetheless. Ultimately, customers will be the decisive factor in whether your efforts succeed or not.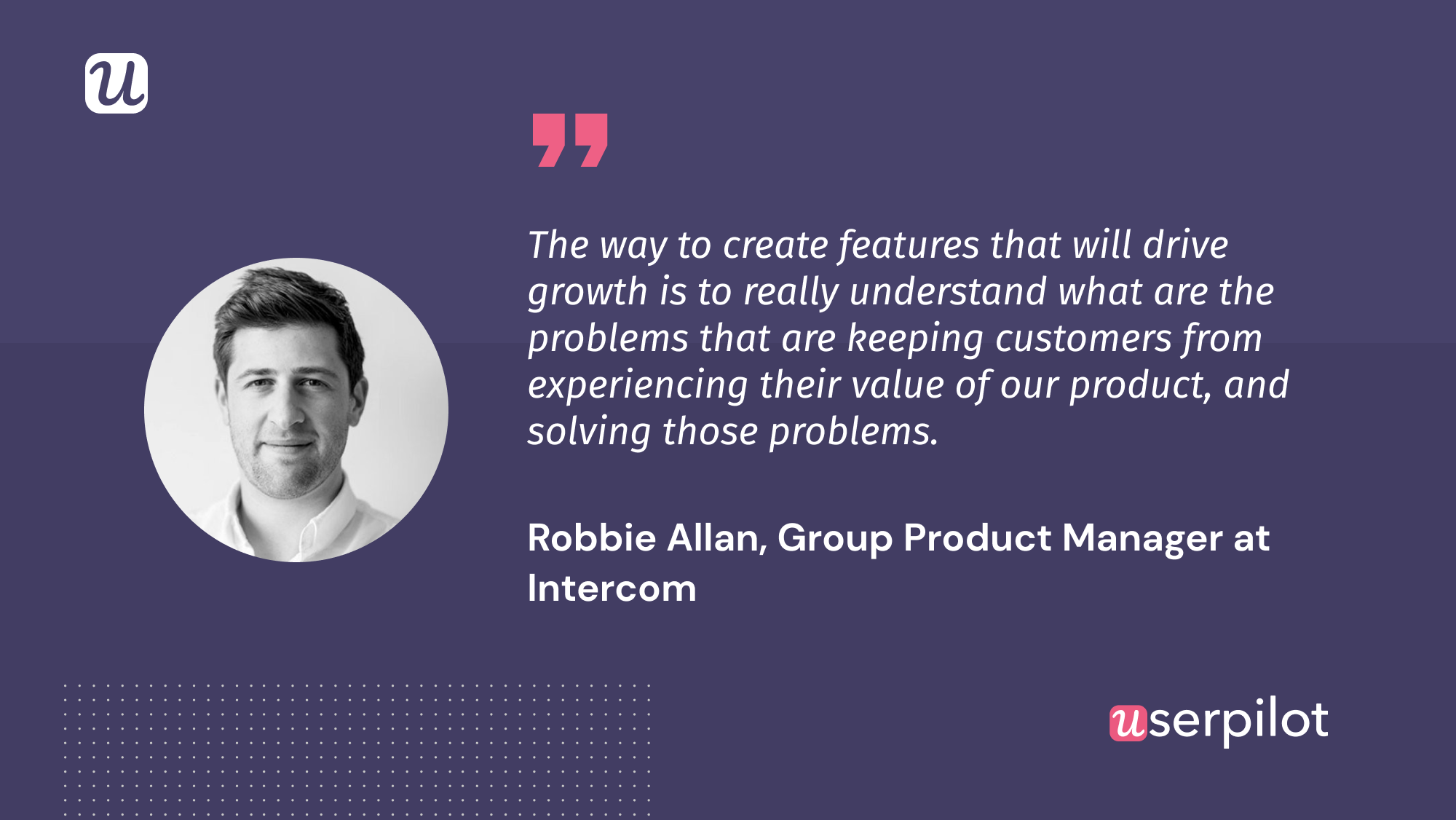 Robbie Allan, Group Product Manager at Intercom, says: "The way to create features that will drive growth is to really understand what are the problems that are keeping customers from experiencing their value of our product, and solving those problems." 
Connecting with your customers doesn't mean you have to meet them or chat with them. Find the channels where your customers provide feedback, such as survey results, social media platforms, or user reviews on the company website. You will understand how customers perceive the product. You might also find something useful which anyone had not noticed earlier. 
Once you have made progress with these, you can now move on to more complex issues to lay the groundwork for your company's work.
Build Your Growth Model
As a product growth manager, your ultimate goal is achieving growth. By now, you have gotten familiar with your team and the tools and methods they use, and how the organization functions. 
With all of this information at hand, you need to formulate your growth model that fits into the company's work culture. But keep in mind that you won't find the perfect model right away. You will find yourself improving and tweaking the model as you go along.
Having a good growth model will help you throughout your entire work process as a product growth manager, from managing teams, designing experiments, tracking and analyzing results, and more.
Create Your Experimentation Program
Experimentation is a key function of a product growth manager. A PGM is constantly looking for improvements, and experimenting is an effective way of finding the best options. 
To make experimenting easier, you need to outline the process and create standards. This will, of course, be adapted to the need of specific experiments. But having a standard experimentation process saves you the effort of starting each experiment from scratch. 
Once the program is set, you need a system to gather ideas, track, analyze and record the results. Your goal should be to have the entire process recorded clearly so that you can use the learnings from the experiments anytime you want.
Promote Growth In Your Organization
The integration of "growth" in the organizational culture is not a century-old practice that is appreciated everywhere. Your aim as a product growth manager should be to promote a growth culture within the company.
You can do so by sharing the knowledge you have gained through your work with the rest of the company. This will allow everyone to access the learnings and utilize it when needed. Realizing that your work creates value for them will help them to perceive the growth culture positively. Another way of advocating growth is by helping everyone to pitch in ideas. This not only allows them to be more collaborative but also gives you access to diverse perspectives.
Product Growth Manager Role Summary:
Although a product growth manager's role varies depending on the industry, company, and product, all PGMs play a key role in streamlining the user experience.

The work of a product growth manager is primarily to meet specific goals, while a traditional product manager focuses on building the product (and shipping new features) itself.

As data and customer-centric models continue to gain popularity, product growth managers continue to provide greater value to the companies.

When you are getting started with your new role as a product growth manager, it is crucial to be prepared beforehand and create a clear plan for the first 90 days to adapt quickly and effectively.

As a product growth manager, your focus should not only be on meeting specific goals but also on advocating a growth culture within the company.