5 Customer Education Ideas to Reduce SaaS Churn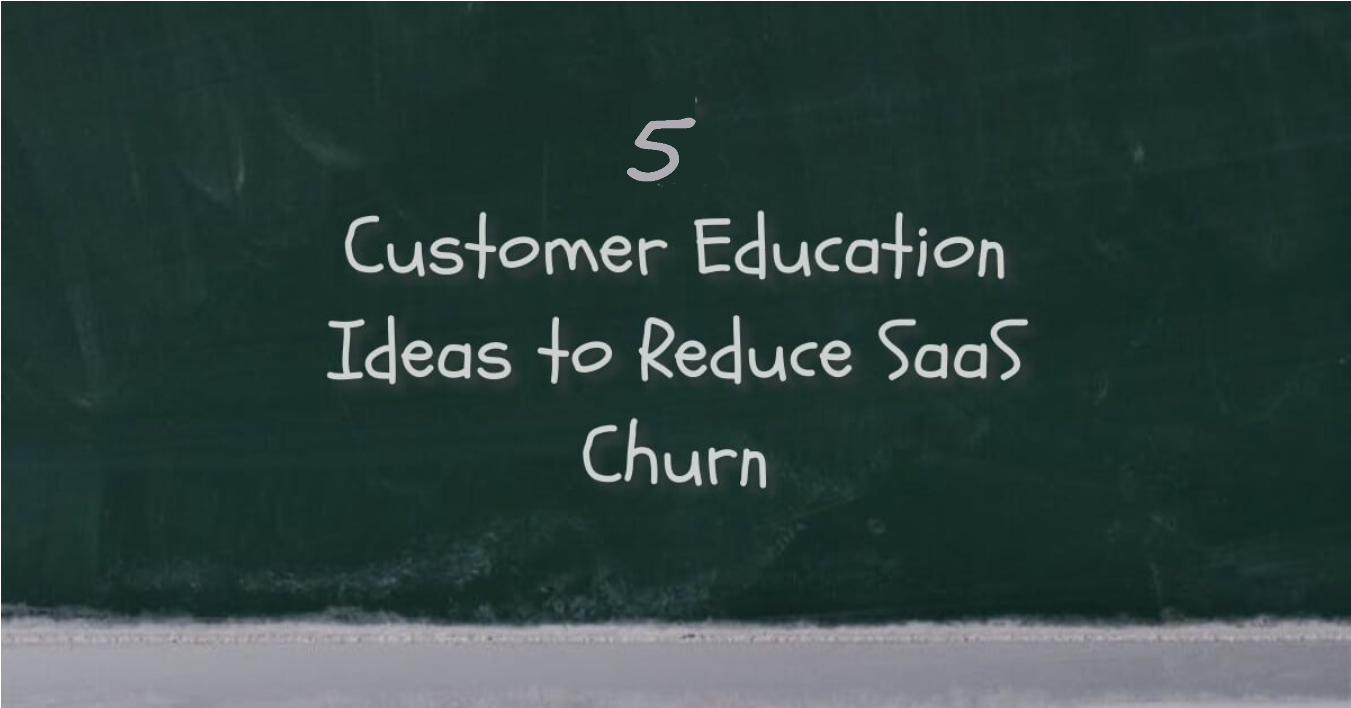 Customer education should be one of your biggest priorities. Why? Because it improves customer retention and reduces churn. That's every SaaS company's dream, right?
A study by Bain and Co. found that a mere 5% reduction in churn can lead to a profit increase of 25-125%. That's a massive gain for a little amount of work.
One of the biggest reasons that customers churn is that they don't know how to use your product. They end up getting no real value from it. It's a waste of their time and money.
That's why it's so important for SaaS companies to invest in customer education. The better you educate your customers, the more likely they are to stick around.
With that in mind, we thought we'd share five customer education ideas to help you start reducing your churn.
The ideas we're going to cover are:
Onboard new users

Create educational content

Launch an academy

Update your knowledge base
Let's dive in…
(You can also jump to the relevant sections below)

Customer education idea #1 — Onboard new users
First impressions count for a lot, especially when it comes to your product.
In fact, according to Retently, almost a quarter of churned users cite poor onboarding as the reason they left.

What does this tell us about customer education? Well, it tells us that if we want to retain our users, we need to start educating them from the moment they start using our products.
When it comes to improving your product's onboarding, there are two main things you need to do:
1: Define your product's Aha! Moment.
2: Reduce time-to-value.
Define your product's Aha! moment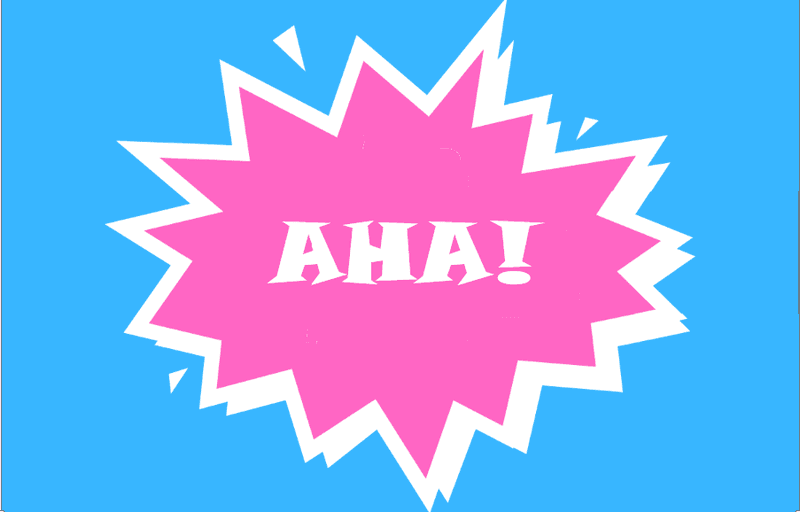 Your product's Aha! Moment is the moment when everything clicks into place. It's where your customer realizes the amazing value your product provides.
For us at Userpilot, our Aha! Moment is when a user creates their first experience and realizes how much time they'll save thanks to our no-coding platform.
There are two ways to define your own product's Aha! Moment. The first way is to think about the reason you made your product in the first place.
We created Userpilot to help make it easier for people to create effective onboarding flows. That's why our Aha! Moment is inherently linked to that.
The other way is to work backwards using product usage analytics. You could take a look at the differences between your paying customers and your churned customers. You need to look out for a specific feature or event that churned customers never completed.
That feature is your product's Aha! Moment.
Once you've defined your product's Aha! Moment, it's time to nudge new customers towards it as fast as you can.
RELATED: The Aha! Moment Guide for Product Onboarding
Reduce time-to-value
If there's one golden rule of onboarding, at least when it comes to first-run onboarding, it's this:
Keep it focused.
In other words, you need to direct your customers towards your product's Aha! Moment as soon as possible. We call that reducing the time-to-value.
The sooner your customers see the value, the more likely they'll stay around.
To reduce your time-to-value, you need to create an onboarding flow that takes your new users and guides them step-by-step.
The first component to consider is a checklist. This checklist should contain the minimum steps required for customers to experience your product's Aha! Moment.
Here's an example from Rocketbots: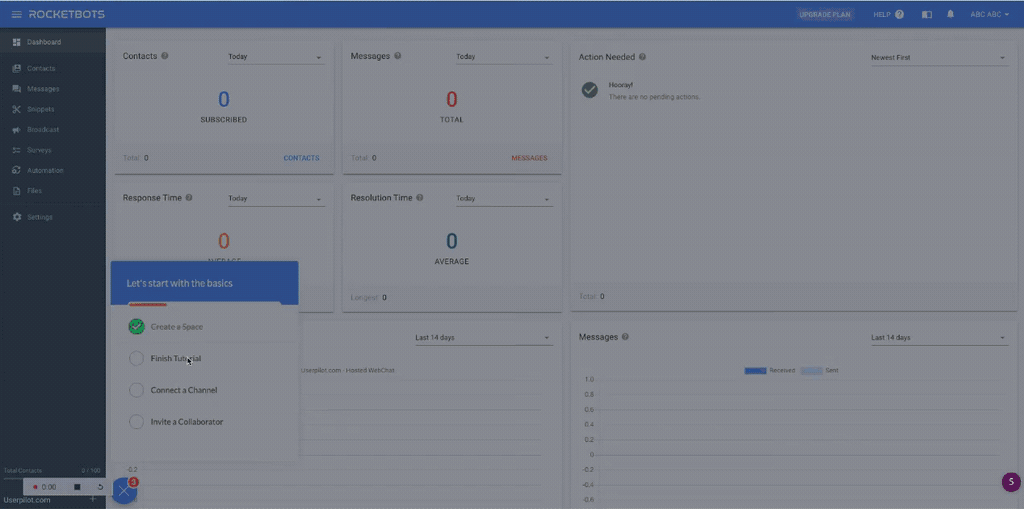 They used Userpilot to add a checklist and some tooltips to guide their users towards the Aha! Moment.
Notice how the checklist only contains a few simple steps, so that users aren't overwhelmed.
That brings us to the second component. Tooltips are a great way of pointing out key areas of your product. You can quickly show your customers what they need to be aware of.
An even better alternative is to use driven actions. These are exclusive to Userpilot. They're like tooltips, except they also force users to complete an action. This increases engagement, and improves customer education.
Here's an example of a driven action that Platformly use in its onboarding:
Key takeaway
By focusing your onboarding on your Aha! Moment, and reducing the time-to-value, you can get your customers up and running right away.
This is a major improvement when it comes to customer education, and one which is guaranteed to reduce churn.
Customer education idea #2 — Send automated email sequences
One of the most effective ways of reaching customers, particularly if they aren't logging into your product enough, is via email.
While most SaaS companies already realize the value of marketing automation with email sequences, few have done the same with customer education.
According to our own research, only 12% of SaaS companies use in–app behavior to trigger email sequences.
This presents a great opportunity to not only improve your own customer education efforts, but also set yourself apart from the competition.
The two things you need to consider when creating an automated email sequence are:
Who are you sending the emails to?

What are you sending?
Who are you sending the emails to?
Considering we're talking about customer education, it stands to reason that you'll be sending these emails to your customers.
However, your email sequences will work much better if you segment your audience further. The greater the level of personalization, the more effective the emails will be.
You can create virtually any segment that you can think of. Some common examples include:
New signups

Free triallers

At-risk customers

Customers who are yet to "activate"

Customers who are due for renewal
You can even segment based on in-app activity and triggers, such as completing a certain task.
What are you sending?
The answer to this largely depends on who you're sending emails to.
Seeing as this article is about customer education, let's assume you're sending an email sequence to a segment of customers who haven't yet used a key feature of your product.
The ultimate goal of this email sequence is to get these customers to start using this feature.
The best way to do this is to make them aware of what the feature is, how it helps them, and how to use it. In other words, educate them.
Your sequence might look something like this:
EMAIL 1: Alert your customers to a certain feature, including a general overview of how it helps them.
EMAIL 2: Ramp up the benefits of the feature, and explain how they'll get more value.
EMAIL 3: A mini how-to guide, explaining how they can get started with the feature. Bonus points for including a video in the email.
EMAIL 4: An invitation to talk with a Customer Success manager about how this feature can help them.
Here's a good example of a triggered email from Encharge, appropriately about triggered emails. How meta.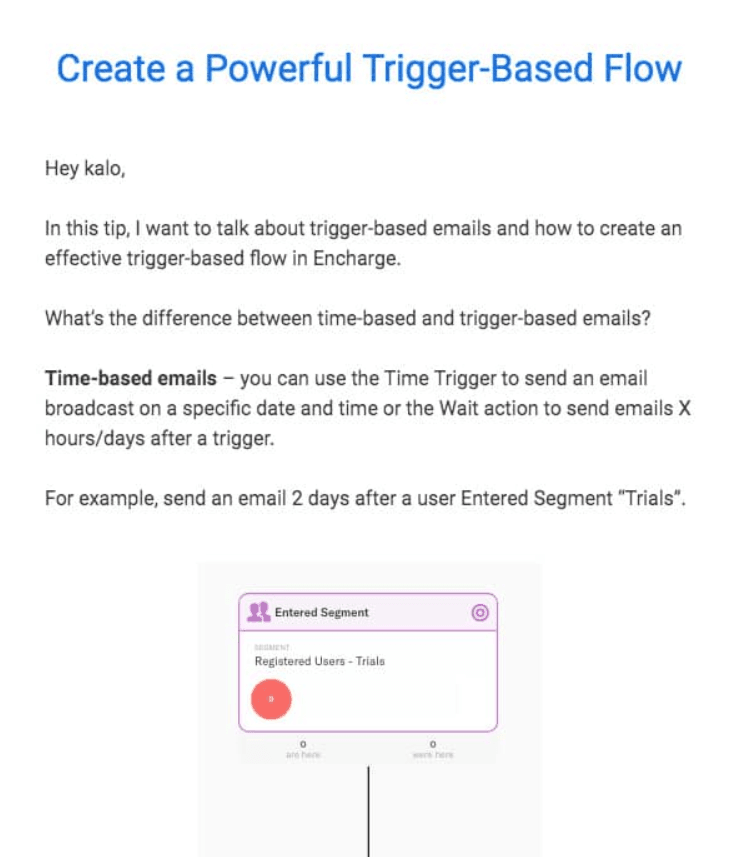 This email strikes the perfect balance between customer education and marketing Encharge's features.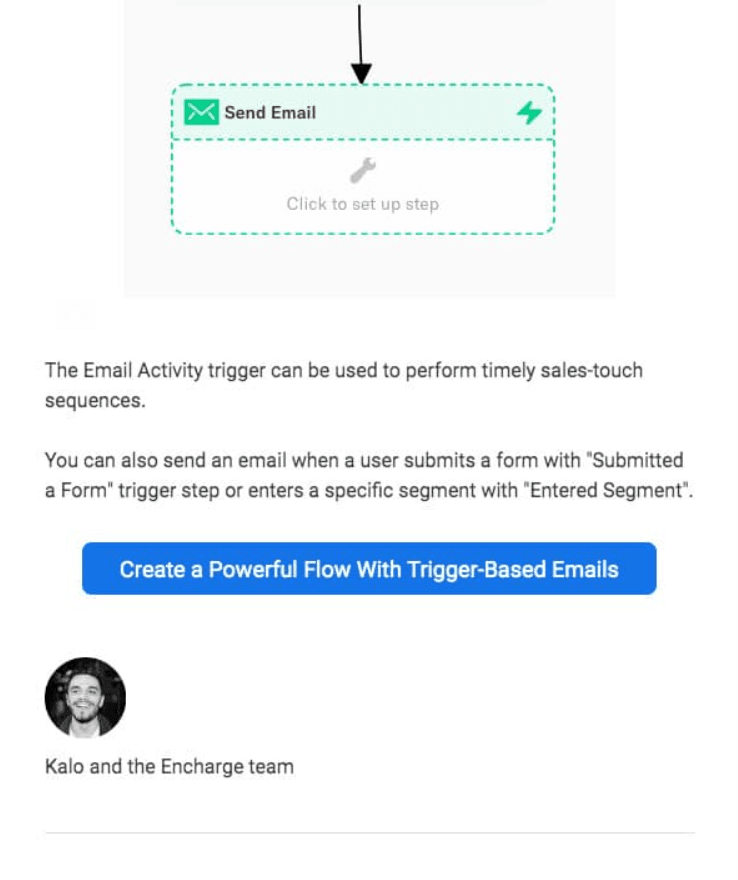 It walks customers through the entire process of using this specific feature, and then ends with a clear CTA to drive users to the product.
Key takeaway
Setting up automated email sequences is a great way of improving customer education while simultaneously saving a lot of time and effort on your part.
Customer education idea #3 — Create educational content
As the old proverb says, "Give a man a fish and you feed him for a day, teach a man to fish and you feed him for life."
Most SaaS companies have a blog where they post regularly. But most companies only think about their blog as a marketing tool, not as a tool for customer education.
That's a shame, because your content can provide equally as much information to current customers as it can to prospects.
The key is to produce content that teaches people how to use aspects of your product to solve a particular problem.
Unlike your knowledge base, which focuses on how to complete a certain task, this educational content should cover real-world cases of your product in action.
Let's illustrate this with an example.
One of our help docs, pictured below, shows our users how to create an NPS survey in Userpilot.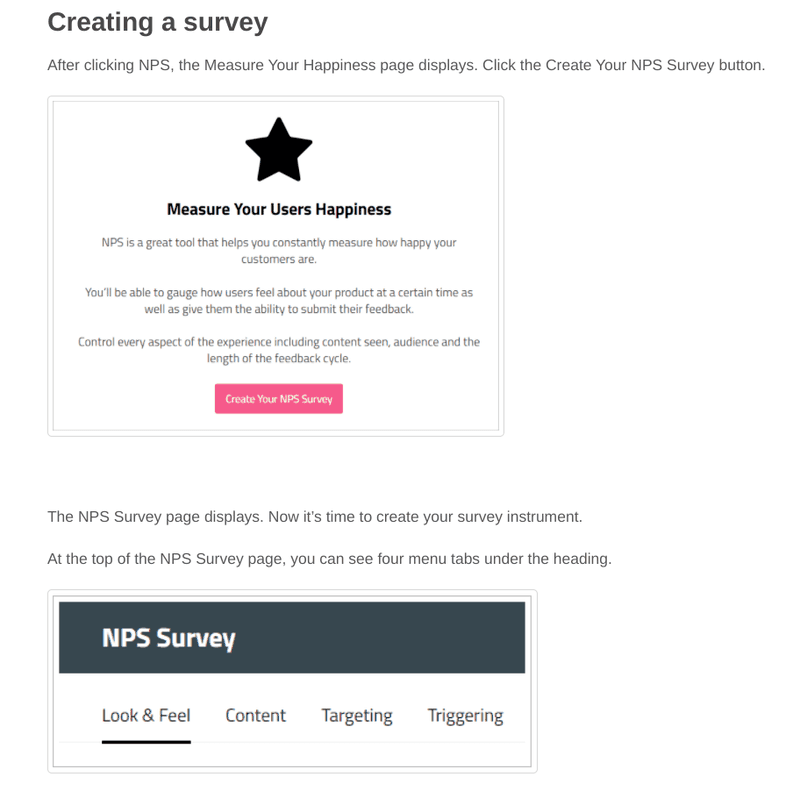 It takes you through, step-by-step, from start to finish. What it doesn't tell you is how to implement the NPS survey into your actual process.
That's why we also produce content like this NPS guide: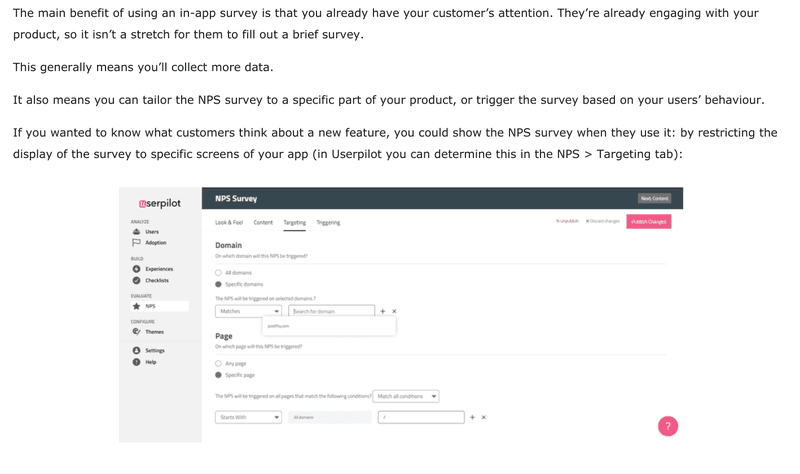 This guide explains the context behind Userpilot's NPS feature. It explains how to solve a specific problem (in this case, improving customer loyalty) using Userpilot's features.
This kind of content provides customer education and builds on your knowledge base.
Over time, you'll amass an incredible resource that you can send out to customers if they need it.
It also means prospects who read your content will be able to get more value from your product if they eventually become a customer.
Key takeaway
Your blog posts don't just have to market your product, they can also contribute to customer education.
Focus on key problems that your product can solve, and then explain how your customers can solve it.
Customer education idea #4 — Launch an academy
If you really want to take your customer education to the next level, then you might want to consider launching an academy.
An academy is essentially a course that helps customers learn how to use your product and become experts. Academies often delve deeper into the product than knowledge base articles do.
Your academy should be free to access, at least for your paying customers, if not free triallers and prospects as well. This way, there's no barrier to education, and customers are more likely to work through the academy.
You might also think about offering an incentive to customers who complete your academy's courses. Perhaps a certificate or some branded swag, or even a little discount if you're feeling generous.
The great thing about an academy is that is makes you seem like experts in your field. You aren't just offering a useful product, you're also teachers and guides. That will elevate you above your competition.
One of the best examples of a customer education academy is the Hubspot Academy.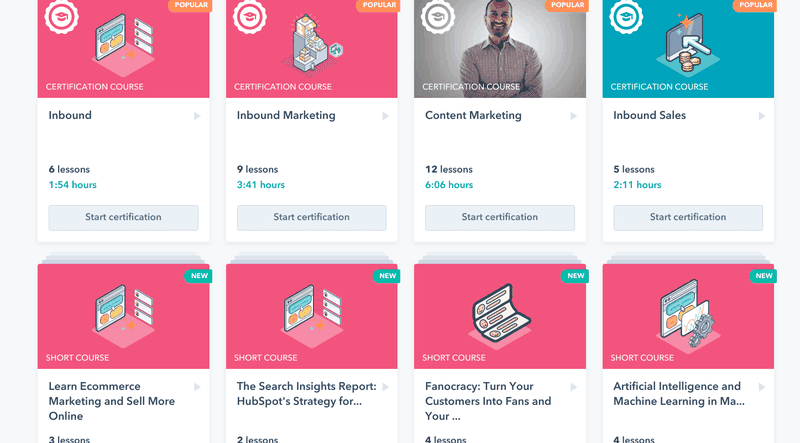 As you can see, Hubspot offers a range of different courses as part of their academy.
The courses are free for anyone to work through. Not only do they teach you more about how to use Hubspot, but they also teach you valuable skills you can put into practice regardless of whether you're a Hubspot user.
This academy further highlights Hubspot as a thought leader and expert in its field.
Creating an academy
So, how do you create your academy?
Well first, you need the content. Before you worry about where to put it, make sure you have it.
It's easier if you think about the goal of your course. At Userpilot, for example, we recently published a course on product adoption.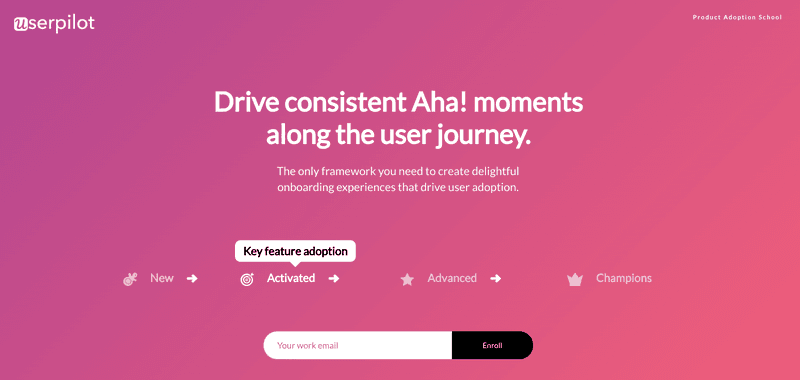 The purpose of this course was to teach people about how to improve adoption of their product.
Once we had this specific goal in mind, the content fell into place.
Now you've created your course, you need to figure out the best way for customers to access it.
For our Product Adoption School, we decided that email was the best medium. It was quick and easy to get set up, and it means customers get the lessons direct to their inbox.
An alternative could be to host your academy on a third-party platform, such as Learnworlds, or even popular course markets like Udemy.
The benefits of these platforms is that they will look professional and often come with dashboards so you can monitor your customers' progress. Of course, this comes at the cost of paying for the platform.
A third, and final, option is to create the academy yourself and host it on your site. This gives you complete control over how the course works, but will likely take up a lot of resources.
Key takeaway
As one of the most impressive forms of customer education, creating an academy will cement you as experts in your field. It may take a fair bit of time and effort, but it will provide your customers with an in-depth education.
Customer education idea #5 — Update your knowledge base
When faced with an issue or a feature they don't know how to use, most customers will try to find relevant documentation to help them. Your knowledge base is often the first place they'll look.
89% of millennials, who are one of the biggest purchasers of SaaS software, prefer to search online for help rather than pick up the phone.
So if you haven't already, you need to make sure your knowledge base is up to scratch.
Every good knowledge base has two key qualities:
It's well organized.

It's easy to understand.
Let's take each of those in turn.
Well organized
Knowledge bases can be fairly complex, especially if you have a large, feature-packed product. Sometimes the different categories and subcategories can be overwhelming for your customers, and they can't find the information they need.
This is why you need to invest in something called "Content Design" or "Information Architecture".
Essentially, this is where you audit all of your help docs, and figure out the best way to organize them into a logical hierarchy.
This largely depends on your product and your customers.
If your product is mostly straightforward, then perhaps it would be wise to create categories based on the few key features.
If, however, you have a sprawling product which several different teams use, you could separate your knowledge base into different use cases.
At Userpilot, we decided to focus on using our features as the main categories.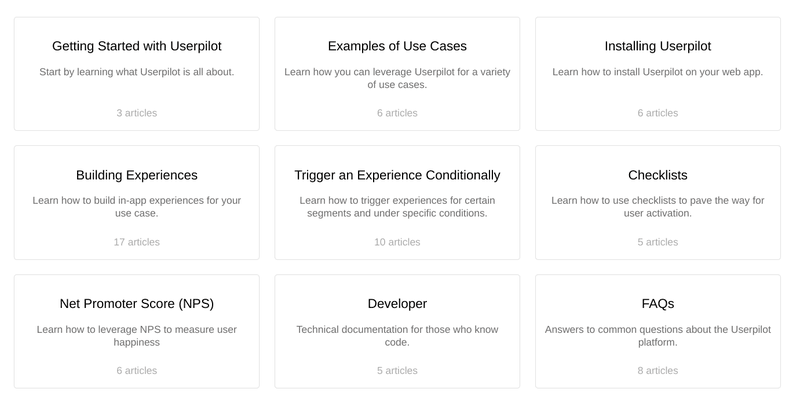 This way, any customers who need guidance will quickly know where to look.
It's also useful to include an FAQ section, as customers will generally all have the same questions.
Easy to understand
Perhaps even more important than the hierarchy of your knowledge base is how easy it is to understand your docs.
Ultimately, your customers should be able to read a help doc and instantly know how to use your product or solve a problem they have.
This means you need to think carefully about how you communicate.
A good rule of thumb is to never assume prior knowledge. Imagine that you're explaining it to somebody that's never really used your product before. Even better, imagine you're explaining it to a child.
That doesn't mean you should dumb it down and be condescending, but make sure you use clear language, and don't miss out any steps.
Another good idea is to use visuals. Screenshots, and even videos, of your product will help customers understand what you mean. It's much easier to show them a button than describe where the button is.
Key takeaway
Your knowledge base is a fundamental part of your customer education efforts, and as such you need to make sure it's well organized and easy to understand.
Tools like Helpscout and Zendesk are great to get up and running if you haven't already put together your knowledge base.
The customer education recap
The five customer education ideas we've covered in this article are guaranteed to improve retention and reduce churn.
Let's just go over them one more time…
1: Onboard new users — Focus on getting your customers to your product's Aha! Moment, and reduce the time-to-value.
2: Send automated email sequences — Segment your customers, and then send them email sequences to improve engagement.
3: Create educational content — Use your blog posts to not only market your product to prospects, but to further enhance your customer education.
4: Launch an academy — Creating an academy will cement your status as experts in your field, and can provide a comprehensive customer education.
5: Update your knowledge base — Ensure your knowledge base is well structured and that your help docs are easy to understand.
Hopefully you're now ready to take your customer education to the next level, and start reducing churn as soon as possible.