The Ultimate Guide to SaaS Product Education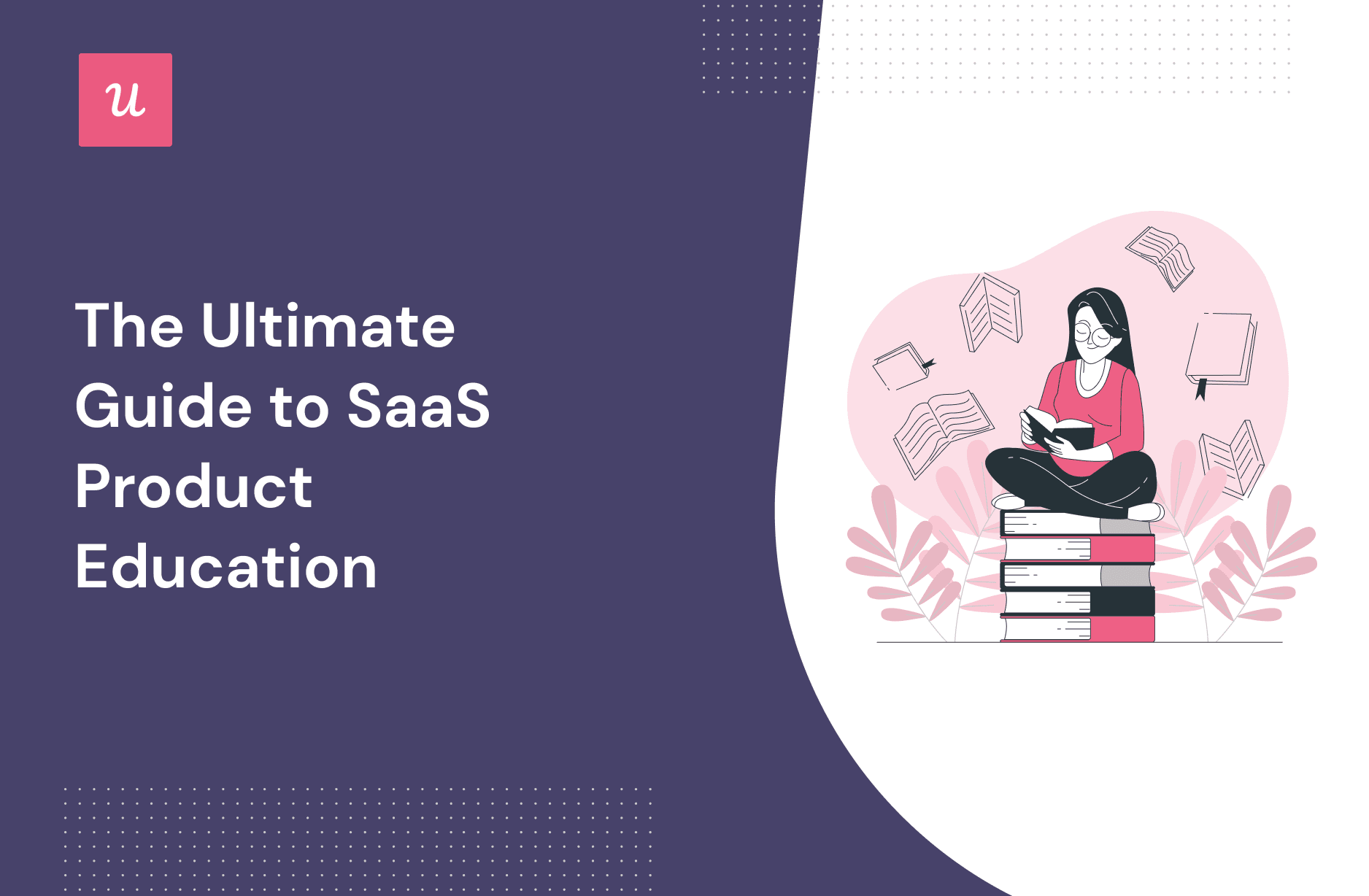 What is product education? Why is it important for SaaS companies? How can you use a user onboarding platform to build a great product education in-app experience for your users?
If you would like to know the answers to these and other questions, this is the article for you!
Let's dive into what product education is, its importance, how you can build it, and what tools you can use to educate your customers.
TL;DR
The purpose of product education in SaaS is to train existing and new customers on how to use your product to boost customer satisfication.
Product education makes customers happy which leads to higher retention and revenue.
Depending on the organization, marketing, sales, customer support, customer success, and product teams of the company may be responsible for customer education, while others may have dedicated product education teams.
Product education should be an ongoing process and not limited to new users.
You should personalize your in-app guidance for each user segment.
You can use contextual tooltips to help users discover new features or updates, while checklists are great for guiding users to the activation point.
Interactive walkthroughs can drive feature adoption by showing users the quickest way to complete their tasks.
In-app video tutorials are effective at teaching users how to use features and shorten time-to-value.
Many users prefer in-app resource centers because they give them access to instant 24/7 support without having to rely on customer support teams.
Webinars are another good way of educating users about new features while helping to build stronger relationships.
You should always collect customer feedback to measure the effectiveness of your product education efforts and constantly try to improve them.
Pendo is an onboarding platform that allows you to design product education experiences for mobile apps.
Walkme is a great tool for building employee onboarding experiences.
Userpilot can help you build product education experiences with an in-app guidance and support center, analyze its effectiveness, collect user feedback, and run product experiments.
What is product education in SaaS?
The purpose of product education is to teach new and existing customers how to use a product to solve their problems and get maximum value from it.
Effective product education drives engagement with the product. This increases the chances of user adoption, which often translates into increased customer loyalty and user retention.
In other words, the better your customers know your product, the easier they will achieve their goals and get the promised value.
Why is product education important for SaaS businesses?
A solid customer education program increases customer satisfaction, improves customer retention, and ultimately leads to a boost in revenue.
Customer education helps increase customer satisfaction
Product education and customer satisfaction go hand in hand.
When your users know how to use your product to do their jobs and can do it efficiently without encountering constant issues, their satisfaction levels will soar.
Product education improves customer retention
Customer satisfaction is directly linked to increased product adoption and retention rates.
Identifying customers' needs and giving them the know-how to do their work drives customer engagement. The more engaged the users are, the more likely they are to discover value.
Good customer education positively impacts the revenue
Good customer education has a positive impact on your SaaS profitability.
Increased user adoption and retention mean increased profits. That's a no-brainer!
Good customer education also decreases customer support costs. If you train users how to use your product well, your customer support team will have fewer queries and support tickets to deal with.
Who is responsible for product education?
Who is responsible for customer support varies from organization to organization.
Since product education drives revenue, in some companies it falls under the responsibilities of the marketing or sales team.
In other companies, educational content is developed by customer success teams that also create other customer-facing resources such as a knowledge base.
Some businesses believe it is the product teams that are in the best position to develop product education resources thanks to their intimate knowledge of the product.
Larger companies can afford a dedicated product education team consisting of copywriters, video editors, and educators whose sole role is the creation of quality educational content.
What are the elements of a good customer education process?
Instead of relying on one tool or resource, a solid product education process should consist of a few elements.
Contextual in-app guidance
In-app guidance drives users to relevant activation points. This way, it shortens the time to value and increases user adoption.
What in-app tools do you have at your disposal? The main ones include tooltips, checklists, modals, and driven actions.
Personalized education paths
The way your users engage with your product depends on their industry and role.
That's why good product education needs to be customized to ensure that each user segment discovers value as quickly as possible.
This should start as soon as the customer gets their hands on the product. How?
Consider a welcome screen that takes the user down one of the branched experiences, just like the one in Notion.
Self-service
Customers expect product information to be readily available all the time.
What's more, most of them don't have the time to spend endless hours on calls or chats with customer support. In fact, how quickly they can access help is the most important factor which contributes to customer satisfaction.
And there's no need to make them wait because it's easy to build self-service solutions which offer contextual and timely support.
Research shows that this is in fact how many user segments, like millennials or Gen Z, prefer to access product information.
Use of a specialized user onboarding software
You or your development team may feel tempted to develop the above tools in-house but the truth is the cost-to-value ratio is never going to be as good as when you use a dedicated user onboarding platform.
A user onboarding tool like Userpilot allows you to build bespoke onboarding flows, offer detailed analytics and improve customer experience overall.
How do you educate customers on products?
Product managers have a wide range of product education techniques at their disposal.
Make product education an ongoing process
Product education starts even before the onboarding process and continues throughout the customer journey.
And it's not limited to new customers! All users need your support at different stages.
For example, when you release new features, you need to train customers on how to best take advantage of them to benefit from the added value.
Personalize in-app customer education for each user segment
The Pareto principle states that the majority of product users derive about 80% of the value from only about 20% of its most important features. Your goal is to enable them to experience that value as soon as possible by showing them how to use the features.
The catch is that different user cohorts need different features. To provide relevant product training, the in-app customer education needs to be personalized.
To do that, use the information you collect at sign-up to segment your users.
Next, design customized educational paths for each user persona.
For example, trying to teach more advanced skills is pointless if your user is only starting to use the product, but could be essential for veteran users.
Use contextual tooltips to help users discover new features
Tooltips are powerful in-app experiences for drawing user attention to newly released or updated features.
We are animals of habit. Once we develop our routines, we tend to stick to them. That's why you shouldn't count on your users to discover your new features on their own because it may never happen.
Use tooltips to lead your user segments to relevant features and show them their benefits.
Guide users to the activation point with a checklist
Checklists are not only great for organizing to-do lists, but also for motivation purposes.
Research shows that humans feel an innate urge to tick off tasks on their lists. If we are wired to love checklists so much, why not use them to educate our users?
By prompting users to complete key tasks, you can lead them down the path to experiencing value first-hand.
To make them more effective, add a progress bar. The more tasks your users complete, the keener they will be to complete them all.
Use an interactive walkthrough to drive feature adoption
Interactive walkthroughs are more effective than product tours.
As users walk through the key features, they interact with them, learn how to complete their tasks and get the value they need.
Use in-app product video tutorials to reduce time to value
It's an old cliche that a picture is worth a thousand words but it's true. Visual content is simply more digestible to most users than written content.
And videos are even more effective.
In-app videos make it easier for users to replicate steps without having to switch between browser tabs. They flatten the learning curve and are far more engaging.
It's easy to create in-app product videos without any coding skills. For example, Userpilot allows you to embed Loom and Synthesia videos with just one click thanks to its integrations.
Offer continuous customer education and support with an in-app resource center
As mentioned above, many users prefer self-service support to traditional human-led support.
It's even better if they can access the learning resources without switching between countless browser tabs and the app.
In-app resource centers allow them to do just that! They speed up the learning process, develop user autonomy and help them get more and more value over time.
Use webinars to provide product education for new features and product updates
Webinars are very effective at educating users about new features and product updates.
An engaging 30-minute live session with a chance to ask specific questions can be more valuable for your user than any other educational content.
A well-designed and delivered webinar can help you bridge the distance between the users and your SaaS company. It's a chance to engage in closer conversations with your customers, get to know them better, and build stronger and more personal relationships.
You can use webinars at any time and target all user segments no matter what stage of the customer journey they're on. They can help you increase your user engagement and prevent customer churn.
Ask for feedback and improve your customer education process
User feedback will allow you to design better product education experiences and gauge their effectiveness.
Analytics tools allow you to gather information on how your users engage with the learning experience, and you can use microsurveys to get both qualitative and quantitative data.
Customer success and support teams can also be a source of valuable insights as they have direct access to the customers plus lots of anecdotal data.
Once you have the data, make sure you don't waste it. Use it to inform the future development of your product education processes.
Tools for product education and successful user onboarding
Let's have a look at three tools that will let you design comprehensive customer education experiences for your existing and new users.
Userpilot: for in-app guidance and support
Userpilot is a product growth platform.
It allows you to create in-app experiences, build custom onboarding flows and deliver them to specific user segments.
From modals, tooltips, the self-support resource center, and embedded videos… Userpilot has got it all.
It also offers comprehensive analytics and microsurveys for feedback collection. You can even design your A/B experiments to test the effectiveness of the changes to your learning experiences that you decide to implement.
And guess what? All these features are available under the lowest plan, which starts at $249.
Pendo: for mobile app onboarding
Pendo is a more analytics-focused product adoption platform, albeit with poorer in-app engagement than tools like Userpilot – especially when it comes to product education. It offers fewer features and some of them are only available in the more expensive plans.
However, Pendo offers product education for mobile apps, so if you are thinking of building mobile app onboarding and education, this is your tool.
Walkme: for employee onboarding
Walkme was one of the pioneers in the product adoption market.
Just like Userpilot and Pendo, it allows you to build user onboarding experiences. It appears to be most popular with large companies with hundreds of staff members, and it seems particularly good for employee training and onboarding.
Conclusion
Investing in product education definitely pays off. It helps your customers make the best use of your product and experience its value. This means increased customer satisfaction, better retention, and consequently – higher profits.
If you'd like to learn how Userpilot can help you design amazing product education experiences, hit the link to book a demo with our team!